Sr Rochelle has beena stalwart of every community she has been a part of, contributing her great musical talents and verve of youthful joy!
On 13 January 2022 the Salesian Sisters of the Melbourne communities, together with friends, collaborators and neighbours, came together to recognise, affirm and give thanks for the past 23 years of their home in Broadmeadows, Victoria.
Opened in 1999, the Broadmeadows community was the Province's Novitiate House of Formation. Young women beginning on their Salesian journey were involved in practical ministry at the nearby St Dominic Primary School Broadmeadows and the St Francis De Sales Parish in Glenroy. When time permitted, they even joined in on the fun at the Don Bosco Youth Centre in Brunswick.
The Broadmeadows house was a special place - a home of welcome, an oasis to revitalise the spirit, mind and heart, a base to live out the FMA vocation and ministry. Even when the Novitiate moved to Sydney, Broadmeadows continued to be a hive of activity, as Sisters busied themselves with ministries in a variety of works; nearby parishes, Salesian College Sunbury, Craigieburn and ACU.
However, after much discernment and prayer, it was decided that the house had become too big and old to maintain, so the current community of four residing at Broadmeadows have now found new places in the communities in Scoresby and Clayton, marking the end of a storied stay in Broadmeadows for the SPR Province.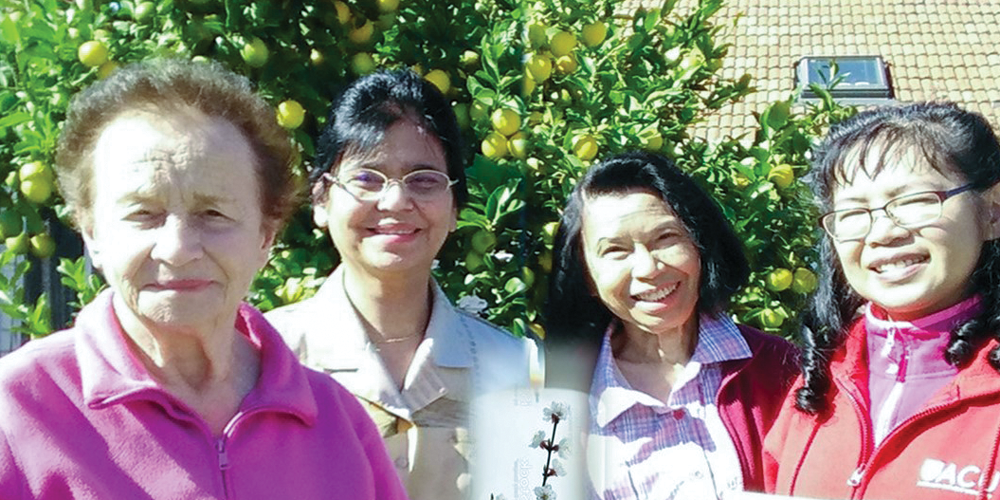 The last FMA community of Broadmeadows
During the "Ritual of Closure" for the house, a reflection was led that encouraged both acceptance and adaptability as the keys toward a satisfying life:
We are a pilgrim people: travellers from one community to another, sojourners with the familiar and the unknown. Our identity, as part of the family of God, is constantly changing. We are all travellers, sojourners situated in a given place only for a time and season.
Everything good or bad comes to an end. That's the way life strikes the balance. And that is one of the lessons that the universe teaches us time and again – through seasonal cycles, through the nature of time and the cycle of birth, growth, decay and death.
Every ending brings with it some regret, some pain, and a sense of loss. And yet, in time, the pain and regret wear out as we start immersing ourselves in new beginnings. The invaluable lesson we learn is that, after every ending, comes a new beginning and both deserve celebration – that is the way of life.
Republished from the Australian Salesian Bulletin - Autumn 2022


Read or Download the Salesian Bulletin
Subscribe for FREE to the Salesian Bulletin