Fr Mika Leilua was born in the village of Vaiusu in Samoa on 15 May 1963 to devout Catholic parents, Leo Leilua and Lesina Ulugia in a family of nine children.
Having attended St Francis Xavier Primary school in his home village and his secondary education at St Joseph's Lotopa (Apia), he was among the first group of Samoans to join the Salesians.
He came to Australia to begin the pre-novitiate on 31st January 1987 at Oakleigh (Melbourne). At the end of his novitiate at Lysterfield, Mika made his first profession as a Salesian on the feast of St John Bosco in 1990.
The following nine years saw him complete his philosophical and theological priestly studies in Australia and three years practical teaching in Samoa. He was ordained by Cardinal Pio in Apia on the 18th July 1998.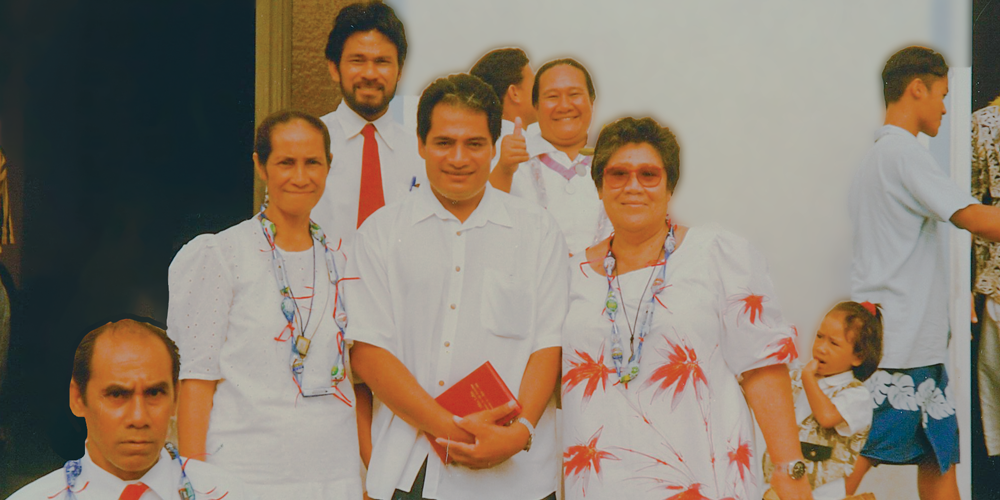 As one of the first Samoans ordained as a Salesian, Fr Mika was a great source of pride for his family, and his community.
Fr Mika was a professed Salesian for 31 years, and a priest of the Church for 23 years. He spent his early years of priestly ministry in formation including the role of Novice Master in Suva, Fiji. Then after spending four years as a parish priest in Samoa, Mika spent seven years at St Paul's Parish, in Massey, New Zealand.
When parishioners heard of his death they spoke unreservedly about his great pastoral care and friendliness to all parishioners as Parish Priest during his time at St Paul's Parish Massey & Ranui; and yet as a Salesian his predilection was for the young.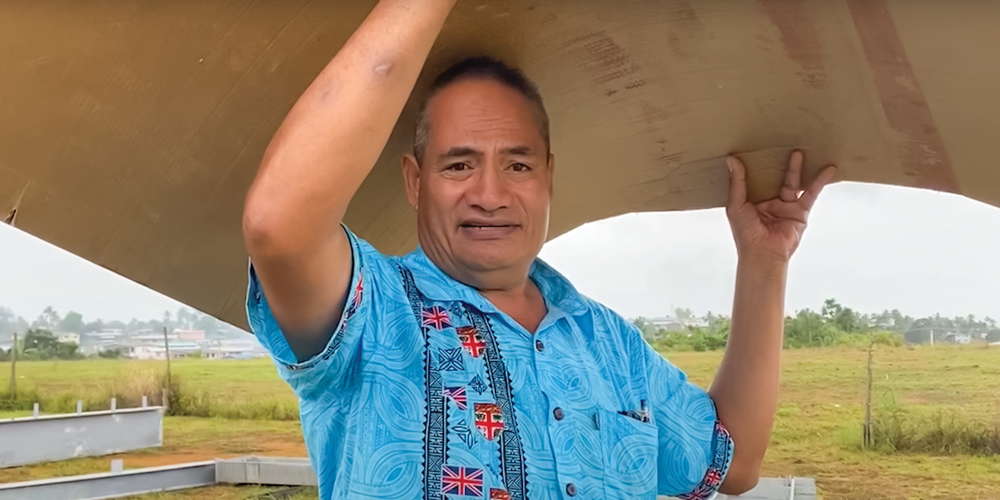 Fr Mika was charged with supervising the great Youth and Education Centre. He was a central figure in raising awareness, securing funding, and parleying between stakeholders.
One of the parish youth coordinators testified: "Fr. Mika loved our youth and this is something that as one of the Youth Coordinators I can attest to. As a Salesian he really lived out and preached the Don Bosco's way to help the poor but mainly for the youth of our parish."
From 2018 he was appointed as the founding parish priest of the newly established parish in Suva, Fiji. Fr Mika was also charged with the responsibility of supervising the "Don Bosco Youth and Education Centre" project, a great undertaking for Fiji.
Sadly, Fr Mika did not see the completion and official blessing of this work; he laid the seeds so that future generations could enjoy a bountiful harvest.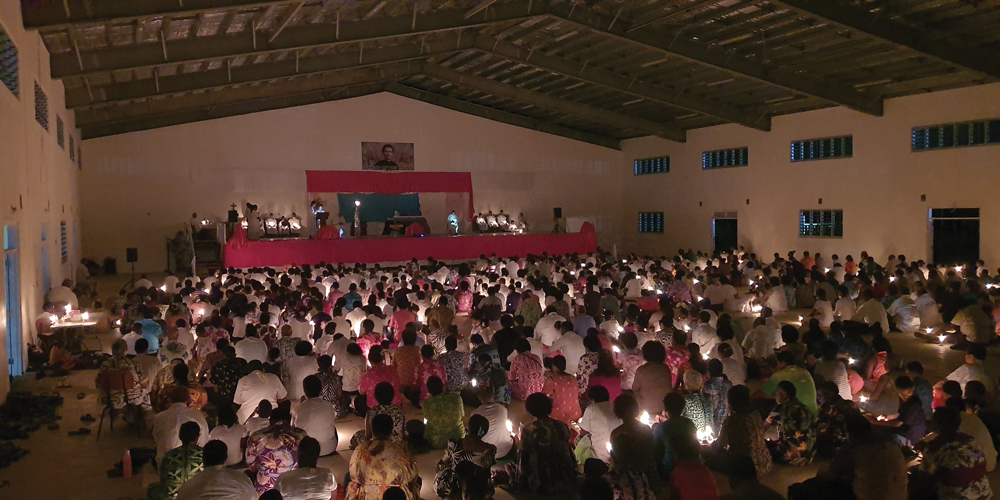 This incredible hall will be one great part of Mika's legacy to Fiji; regulary filled with parishoners; provided with a place they can meet, play, learn and worship.
The requiem Mass for Fr Mika Leilua was led by Archbishop Peter Loy of Fiji and was livestreamed to the communities throughout the Australia-Pacific province.
Fr Jim Hoe (Rector of the Salesian community in Suva) delivered the homily, speaking of Fr Mika's pastoral care for all:
'In the Gospel passage, Jesus proclaimed, 'I am the good shepherd.' He was good because unlike the uncommitted shepherds he was ready to give his life for his sheep. The image of the Good Shepherd was very real for Fr. Mika. He learned this from Jesus, and from Don Bosco. He applied it in his work for the young people and for his parishioners".
Fr Mika's humility, gentleness, simplicity, patience, care, his warm welcome to everybody left a lasting impact on those who came to know him.
The years will quickly pass but the memory of his priestly ministry will remain. May he forever rest in peace.


This story originally appeared in the Winter 2022 edition of the Salesian Bulletin, which is available here!