In Don Bosco's life, Mary is Mother; she is mum, and as such, she is always present. She illuminates and directs his life and his choices since childhood. She accompanies his vocational path with her tender protection. In Don Bosco, the certainty of maternal mediation in the work of education is strong. He is convinced of how constructive and interiorly healing it is for young people to find or rediscover a Mother in Mary.
It means having the experience of being welcomed, of a love that nourishes, protects, defends, and lays the foundations of trust in oneself and in others. For Don Bosco, the presence of Mary is transformed into total surrender to her, so much so that he affirms several times, and especially in the last period of his life: "It is She who has done everything!"
Even in the first community of Mornese, Mary is felt as a living presence, inseparable from that of Jesus. Certain of this presence, Sr. Maria Domenica in her educational work, undertakes to reflect in herself some aspects of Mary's motherhood in harmony with the Preventive System.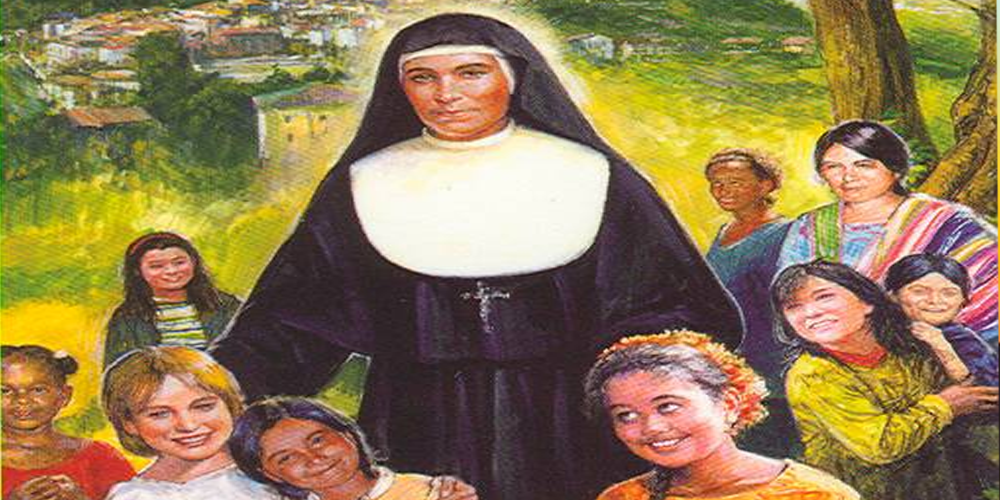 Maria did all she could for her young people, through the mother's guidance!
The condition for which Mary can be 'at home' in the community is that all her daughters live in fraternal charity, making sure that Jesus can stay willingly among them. She is certain that Mary Help of Christians protects her daughters, so she does not doubt her maternal presence in every situation. What she recommends to the missionaries is an undisputed certainty for he: "Have great confidence in Our Lady. She will help you in everything".
During the XXIV General Chapter, the Assembly questioned itself a lot about the quality of its presence in the contexts in which it lives and works, in this modern situation that belongs to us. The prayerful comparison took place with the passage from the Gospel of John 2: 1-1: Mary is present at Cana and precisely because of her 'being there' she sees, foresees, and provides. She is a sign of God's prevenient style and is a model for us of maternal solicitude in the realization of the preventive system among young people.
Today we experience how competent and passionate dedication to integral education is the priority and most urgent way to go, in a time like ours in which the pandemic, precariousness, uncertainty towards the future cause heavy repercussions on the very motivations of people and generate new forms of discomfort that challenge our mission.
In the Salesian Family, attention to the education of young people stimulates creativity and allows them to find new answers to situations that seem to have no way out. This commits us to be courageous and capable of resilience.
I end by recalling a significant event of the 150th anniversary of the foundation of the Institute. On 23 May 1872 occurred the transfer of the first group of young women who already lived with Mary Domenica Mazzarello in the "House of the Immaculate" to the Borgo Alto School, where Maria had the vision and heard the prophetic voice: "I entrust them to you!" The circumstance is providential -it occurred on the eve of the feast of Mary Help of Christians. Mother had prepared the house for her daughters.
To all of you, may you feel the comfort and consolation of the presence of Mary, certain that what Don Bosco said becomes a reality in each of our communities: "I want to tell you that Our Lady is really here, among you! Our Lady walks in this house and covers it with her mantle."


This story originally appeared in the Winter 2022 edition of the Salesian Bulletin, which is available here!