Gweagal woman Theresa Ardler presented a copy of the Uluru Statement from the Heart to Pope Francis during a meeting on Wednesday, 25th of May.
The Statement is an invitation to the wider Australian population; to walk with First Nations peoples in a movement of the Australian people for a better future. The Statement calls for constitutional reforms to empower indigenous people to take their rightful place in the lands they have inhabited for well over 60,000 years.
The timing of the presentation to Pope Francis is significant; it comes just days before the commencement of Reconciliation Week and as the movement gains momentum in mainstream Australian attention. Ms Ardler said the Pope's warm response felt like a big milestone for the Uluru Statement; he requested to hold the Uluru statement for a group photo.
The Gweagal people are thought to have lived in the lands around what is now known as Botany Bay, extending down to modern-day Cronulla in the south and as far as Liverpool in the west.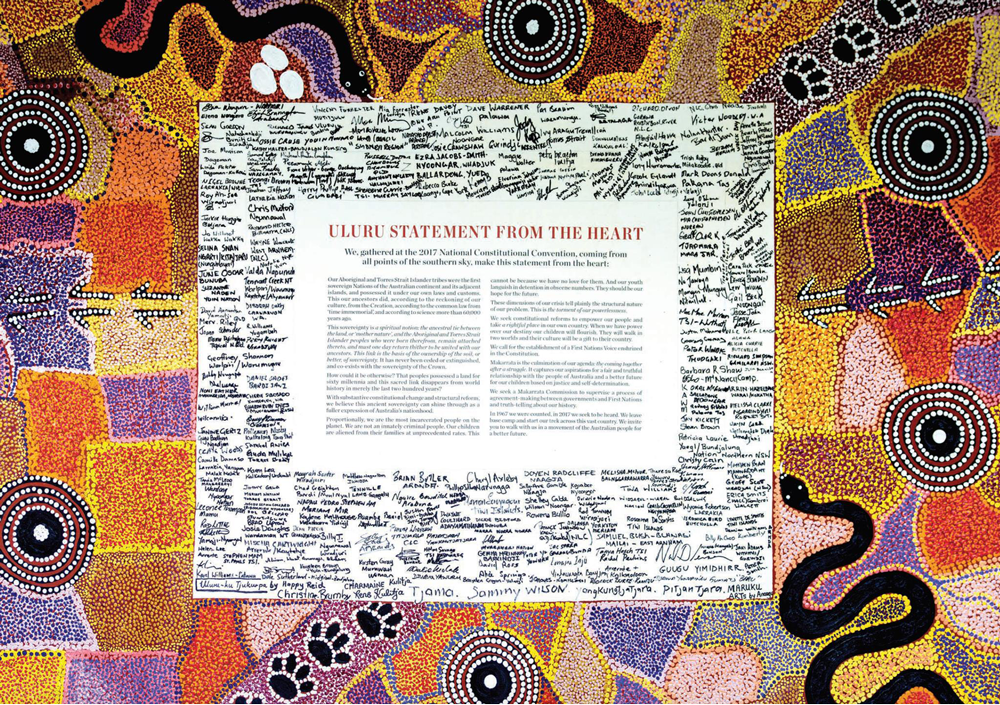 The Uluru Statement of the Heart is a powerful invitation to the Australian people, calling for greater agency for Indigenous peoples in determining their future
Ms Ardler, a proud Indigenous Catholic was in Italy to speak at an event at the Australian Catholic University's Rome campus.
The Statement also calls for a Makarrata, which is a Yolngu word that describes the process of conflict resolution, peacemaking and justice after a struggle". It is being invoked to supervise a process of agreement-making between governments and First Nations and truth-telling about our shared history.
The Uluru Statement from the Heart was born from a two year process, which saw 12 regional dialogues held across the country. Over 1,200 First nations representatives were met, making it the most proportionally significant consultation process of First Nations peoples Australia has ever seen.
The process culminated in a National Constitutional Convention at Uluru in 2017 in which 250 First Nations representatives met at the foot of Uluru and delivered the statement, on the 50 year anniversary of the 1967referendum which amended the Australian Constitution to include First Nations peoples as citizens of Australia.
Last year, the Australian Catholic Bishops Conference endorsed the Uluru Statement from the heart, with Archbishop Coleridge condemning the treatment of Indigenous Australians, who have been driven "to become aliens, exiles, and refugees in their own land."