The Salesian Sisters of the South Pacific Region rejoice in the final profession of Sr. Mena Tanuvasa. The entire island of Savai'i came alive for this momentous occasion, which was held in the village Falealupo, a two hour's drive from the main wharf on the island.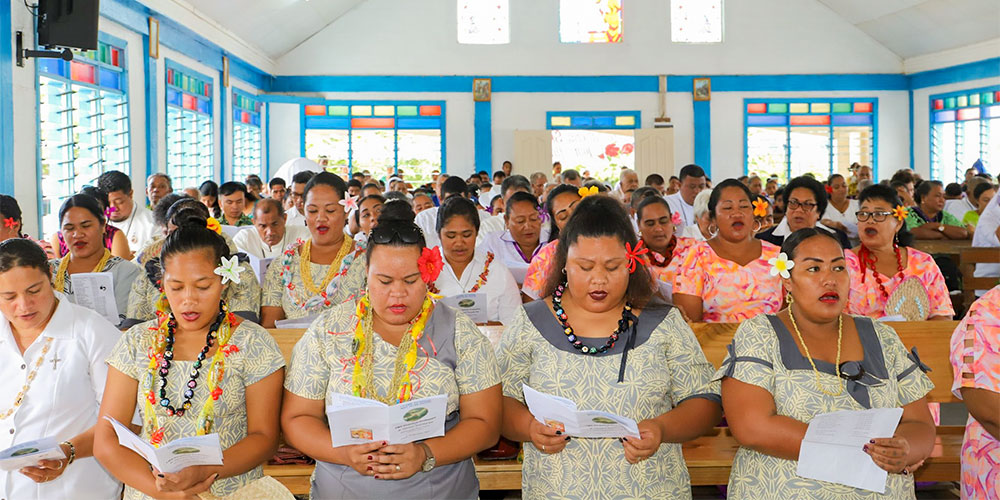 The mass was well attended by friends, family and well-wishers.
This choice of venue meant that Mena's parents were overjoyed to be able to witness her final profession in their hometown, alongside relatives and friends from Falealupo and surrounding villages.
The teachers from the Divine Mercy School (where Mena also teaches) spent the day before the celebration preparing the church. Also present were staff and Sister communities from both Salesian schools, a large contingent of religious were present, including 25 diocesans, a large contingent of Salesians and some other religious.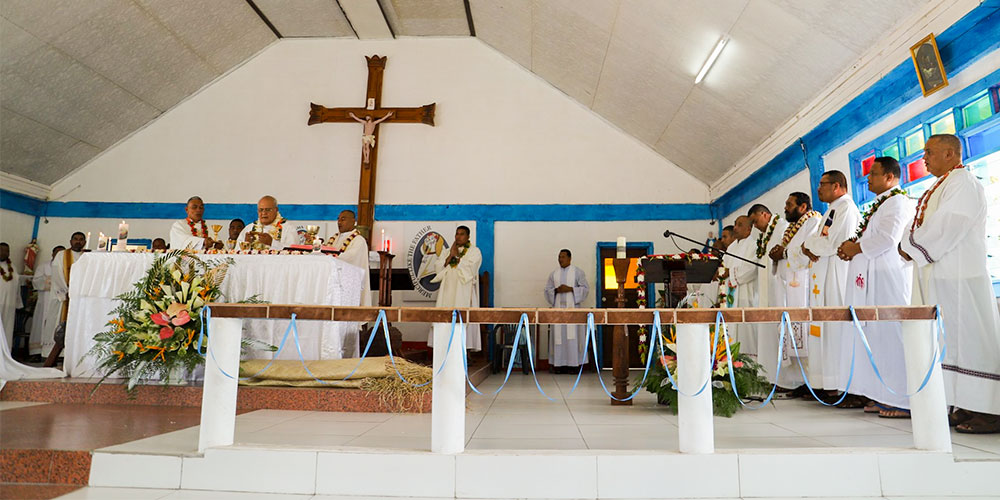 Archbishop celebrates Alapati Mataeliga, joined by many other priests.
Archbishop Alapati Mataeliga was the main celebrant, who preached his homily based on the theme Mena had selected "to serve and not to be served."
All Salesian Sisters present renewed their own vocations to God during the celebration. They reminded and recommitted to continue to say 'yes', by responding with enthusiasm, courage and joy to their personal and communal call to Sisterly Salesian life.
After the mass a 'fiafia' was held (a word that roughly translates to celebratory get-together) in the parish hall. In true Samoan style, there was plenty of entertainment, a fantastic meal and gifts were shared and exchanged.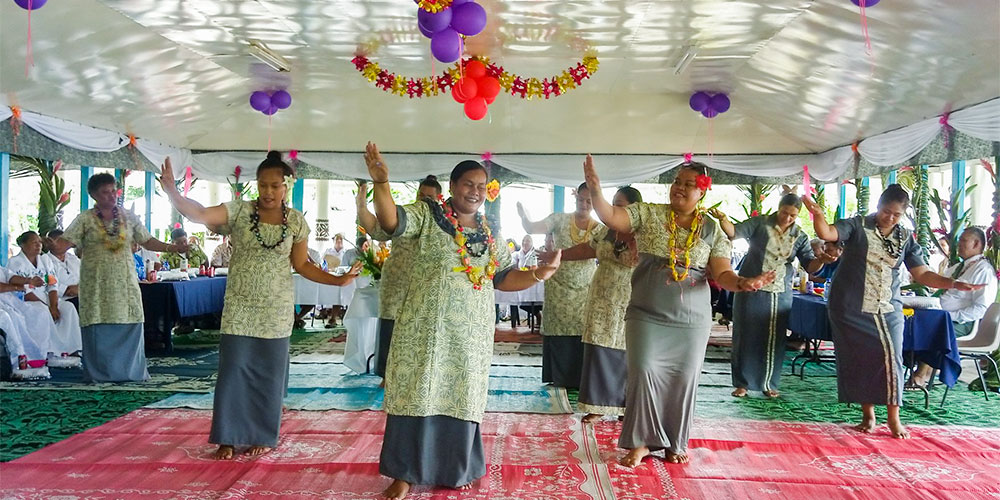 Dancing is almost always the main attraction of any entertainment!
No event like this one could happen, without many people contributing behind the scenes to truly make the event so very memorable, so a big thank-you is needed, for everyone who made this celebration a day to remember. Thanks also to the two Salesian Sisters Communities in Samoa, your continued presence and contribution to the country is greatly appreciated.
Congratulations Sr. Mena. We rejoice with you as you take make your 'forever' commitment in service to God and the people of God, especially the youth. May your life's journey take you on a rewarding joy and fulfilling life with Jesus our Lord and Savior.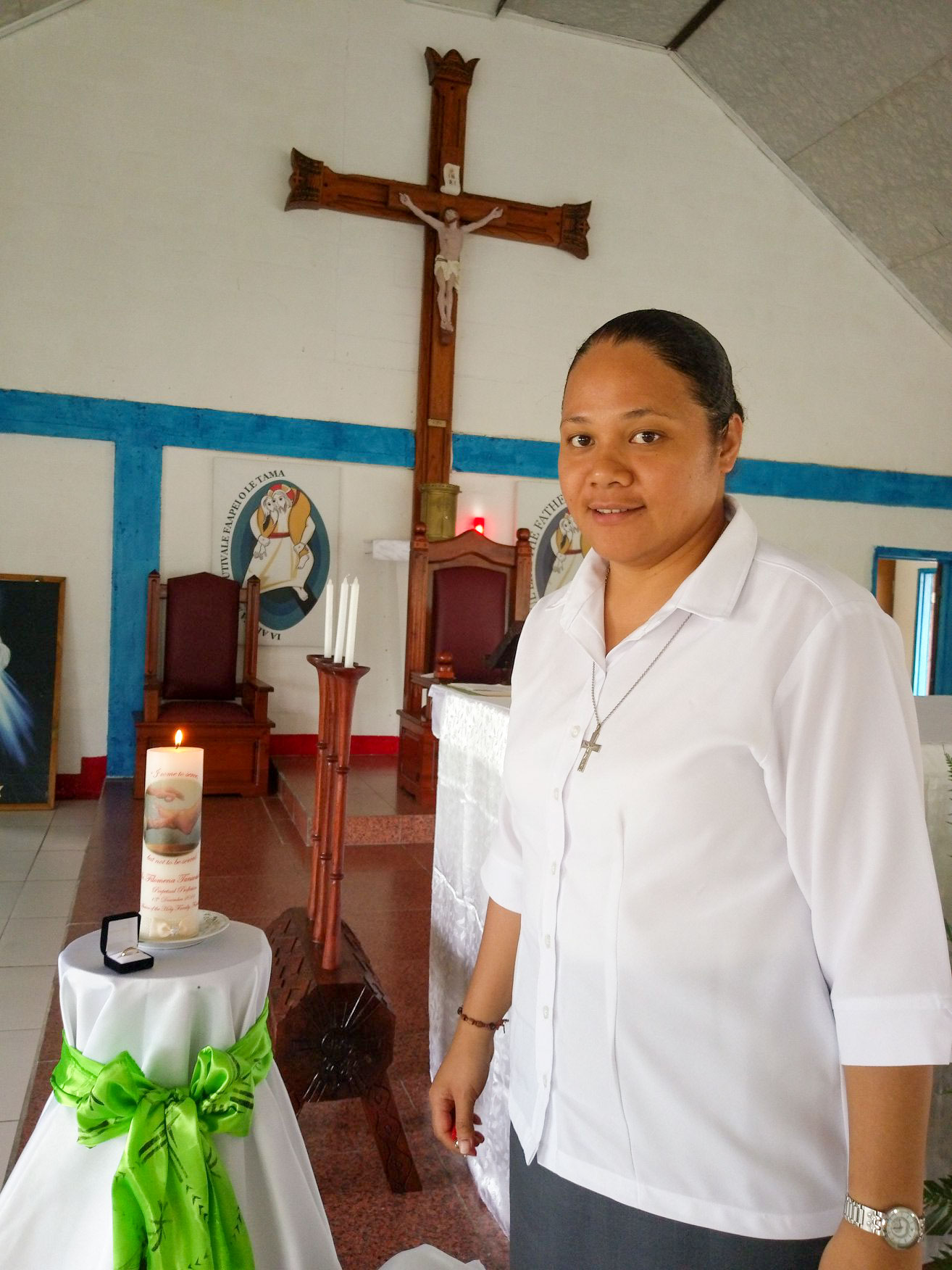 Congratulations and good luck Sr Mena!!!
Would you like more information on what the Salesian Sisters do?