"If I have a sick person in the family and I need to spend money on their care, will I not direct all my resources to the health of my family member? I don't want to trivialize, but we are in the moment in which we must understand where to direct resources in a moment of epochal change."
During a press conference held on the 7th of July at the Vatican, Sister Alessandra Smerilli, Daughter of Mary Help of Christians, indicated the priorities to pursue in the post-pandemic era.
First, she offered a crisp analysis of Covid-19 and its effects: "The pandemic has revealed our frailties ... has provoked a dramatic increase in essential medical supplies and has revealed the true extent of our interconnection"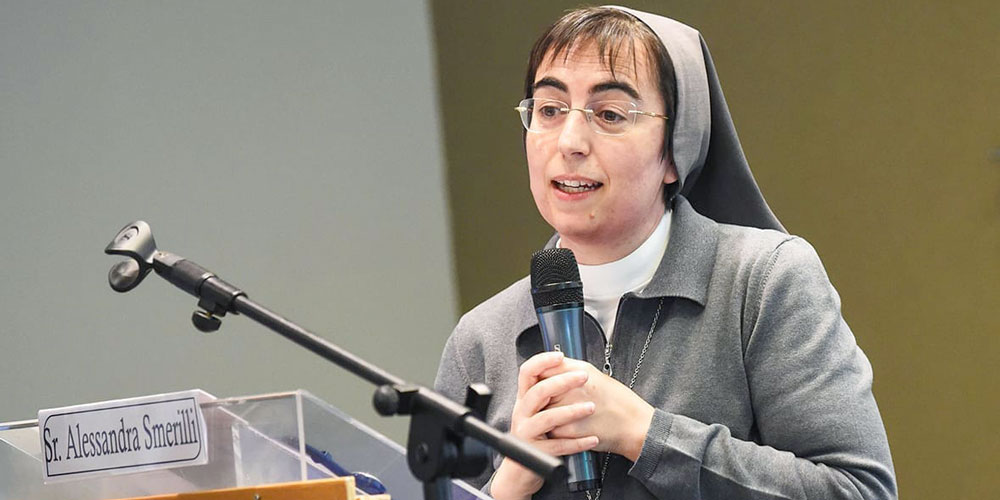 Sister Alessanra addresses the press conference.
"The economic recession that is crossing and shall cross the whole world will provoke the displacement of millions and millions of jobs. The economic and social crisis could have disastrous dimensions."
She continued on to highlight "There are ways out, but they require vision, courage and international collaboration…. Pope Francis asked us for creative solutions. So we ask ourselves: What if instead of engaging in an arms race, we 'race' toward food, health and work security?"
"Does it makes any sense to continue with massive investments in weapons if human lives cannot be saved because there is no adequate health care system?"
Sister Smerilli does not ignore that "the theme is more complicated than it seems: the arms race is a dilemma that sees States, for fear of other States, or for wanting to excel, outrival others, continue to increase their military arsenals."
"But this type of race stops only with a collective will of self-delimitation. We need courageous leaders who demonstrate their belief in the common good, who are committed to guaranteeing what is most needed today. We need a collective pact to direct resources for health security and well-being."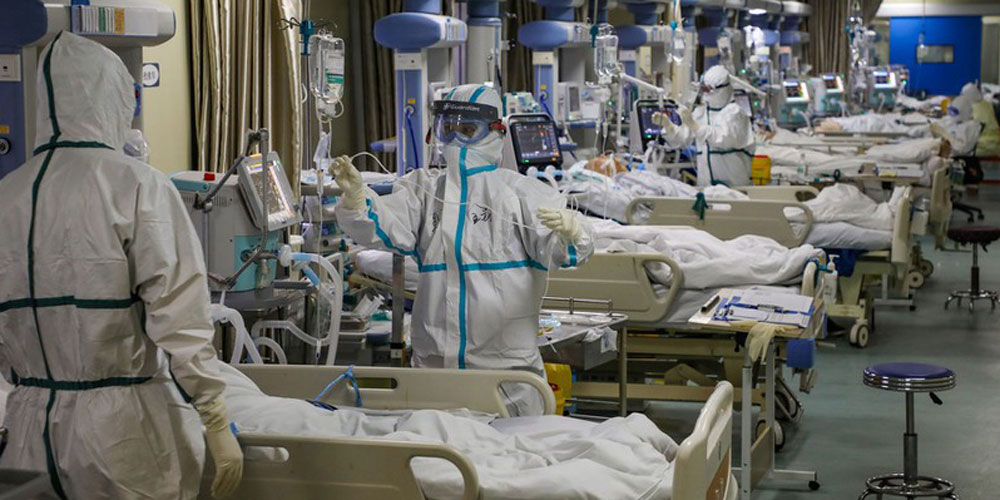 The events of 2020 so far have stretched medical resources to breaking point, with hospitals all over the world unable to keep up with demand. Why does livesaving work not receive better funding?
On March 20, Pope Francis asked the Dicastery for Promoting Integral Human Development (DSSUI) to create this Commission to express the Church's focus for humanity facing COVID-19. Above all, the focus was to be on the socio-economic and cultural challenges of the future and to come up with proposed guidelines for addressing the many related crises.
Sister Alessandra teaches political economy at the Salesians' Pontifical Faculty of Educational Sciences "Auxilium". She was assigned the role of Coordinator of the "Economy" Task Force created within the second working group of this Vatican Commission, entitled "Looking to the Future with Creativity."
It was in following up on this mandate, that Sister Smerilli revealed the findings of the commission, illustrating bold but possible proposals. She spoke in conversation with Cardinal Peter Kodwo Appiah Turkson (Prefect of DSSUI and President of the Vatican Commission for Covid-19) and to Alessio Pecorario (head of the commission's task force on security) on the theme of 'Preparing the future, building peace in the time of Covid-19'


Republished from ANS