Not even Melbourne's strict lockdown measures could put a damper on the joyful celebration of Sr Rochelle's 50 years of FMA life. Community members, friends and well-wishers gathered together on Zoom for thanksgiving mass, to celebrate this wonderful achievement!
Sr Rochelle's lifelong ministry has been defined by her enthusiasm, dynamism and creativity, often seen pouring her talents into youth choirs, prayers and liturgies, artwork and so much more.
Rochelle something for every possible occasion – the perfect song, the perfect dance move, the perfect liturgy and all of this is always aimed at one core goal - bettering the lives of the young people she works with!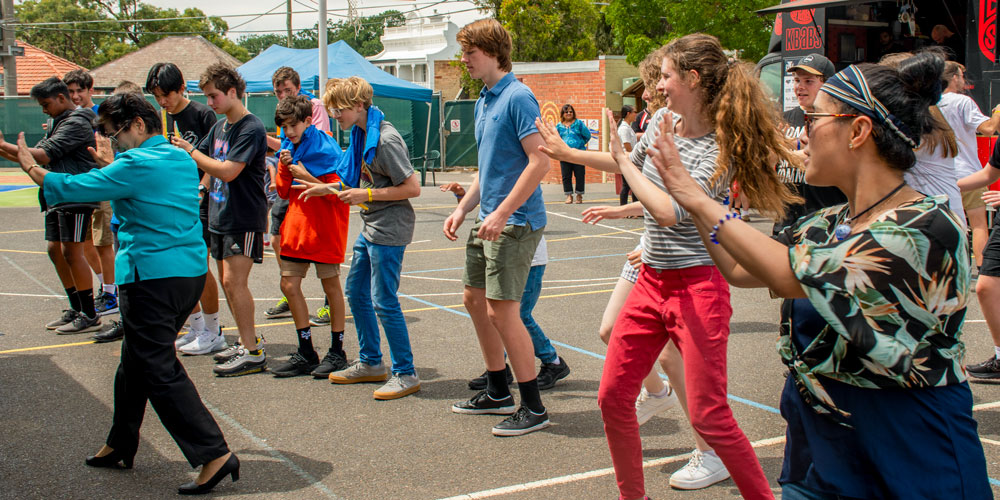 Sr Rochelle leads a group of oyung people in dance at the Don Bosco Feast Day Festival earlier this year.
During the introduction to Mass, her elder sister, Sr Delma Lamb compared Rochelle's story to that of the moment in Jesus' life where he returns to his hometown and people are surprised at his wisdom, as reported by Matthew in chapters 13: 54-58.
Originally from Bitragunta, India, Rochelle grew up in a devout family; both her parents Vernon and Mae enjoyed praying the rosary and loved to live life to the full. No doubt it was here that early seeds of her deep connection with God and Mary, were planted, which grew into her cheerful Salesian Spirit.
Sr Rochelle currently has an active presence in the school life of Salesian College Sunbury and the Craigieburn Parish where she is much loved and appreciated. Her work here is matched in the way she lives her life – true to herself, and a great love for all things sacred like Sacraments, Prayer, Music, Liturgy, Youth and inter-personal relationships.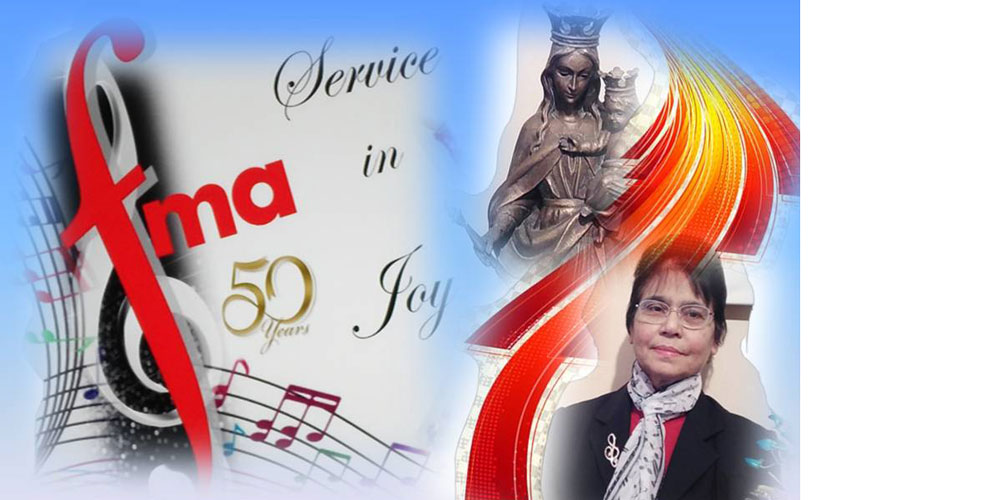 "Oh God you are the Music in me, the song that I sing. I will give thanks & make music to your name while I live."
"I give thanks to God for a wonderful and awesome 50 years as a sister" Sr Rochelle said. I certainly have received many varied blessings through my own family, the many sisters I have lived with in various communities, the province leaders over this time, the young people I have worked for, friends I have made and colleagues I have worked with."
All of the great things she has given us, begun with her joyful 'yes' to God, Sr Delma pointed out during her introduction. " We give thanks to God, to our founder St Mary Mazzarello and to the charism of Don Bosco, for gifting us Rochelle - for her love and service for the young, for her inspirational music, and for the many blessings she has bestowed on us over the past 50 years"
During his homily, Fr Bernie Graham pointed the example Sr Rochelle has set. "Be present, make yourself loved. That's the particular way we live out our Salesian Charism, our calling as Christians, our way of following the Gospel. So as we celebrate this evening we can only say that in Rochelle we have someone who is awesome at living her Christian vocation and her Salesian life among the young.
Congratulations Sr Rochelle!