Whilst there were some complications, nothing could truly stop this trip from being a great success!!
Sr Runita Borga is the FMA's worldwide delegate for youth and recently toured the province, hoping to gain a "bird's-eye" view of Salesian Youth Ministry in Australia, Samoa and the Solomon Islands.
Unfortunately, visa complications meant that she was not able to arrive in Gizo, Solomon Islands, on the intended date and had to forgo meeting that community. However, she was able to visit the other Salesian community in the Solomon Islands, Henderson, where she met young people and all those collaborating with the Sisters in their various ministries. In true Solomon Island style, Sr Runita got a taste of the rich culture through the simple hospitality and joyful nature of all the people she met there.
Her next stop was in Samoa, for what was a truly Samoan experience! Sr Runita was given an extremely warm Pacific welcome, as celebrations included plenty of singing, dancing and food! Throughout her trip Sr Runita was keen to meet as many young people as she possibly could and so young people from the schools and the other various youth ministries were invited by the Sisters for this very special encounter.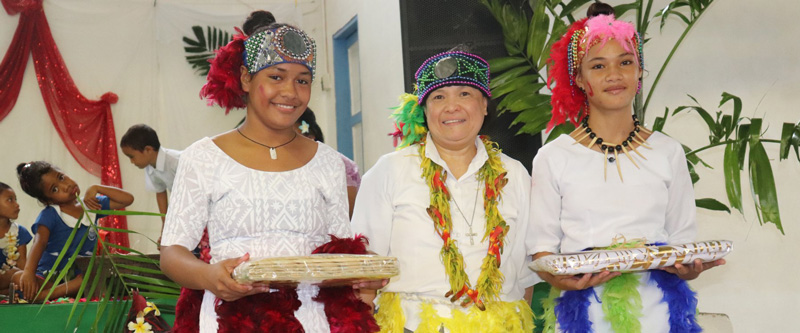 Next on the itinerary was Sydney, for visits to the communities at Engadine and St Marys, meeting the people, engaging with the young and participating in the ministries there. Melbourne was the next port of call, where she celebrated the feast of St Dominic Savio with the staff and students of the Savio campus at Salesian College Sunbury. Thanks to the efforts, efficiency and planning of Mr Stephen Connelly, Director of Faith and Mission, Sr Runita had the opportunity to spend a whole day at the college where she was made to feel very welcome by the Leadership team, students and staff alike. Sr Runita delighted in meeting and speaking with students as she toured the classrooms and was shown the beauty and expanse of the college.
On 27April a Youth Encounter was held in Scoresby, where a group of young people representing the various aspects of the Salesian Youth Ministry in Australia came together for an afternoon with Sr Runita. After a short introduction each of the different groups present nominated a representative to speak on how they live the Salesian spirit, carry on their ministry among other young people and what is it that keeps them returning to and giving of the Salesian charism.
Sr Runita responded to all she heard and left the group a few thoughts to ponder and reflect on as they went forward. "Go deep into what God is asking of you, in order to go out and give of your best to make a difference" was her message to the young people gathered. The group then participated in the Eucharist celebrated by Fr Bernie Graham, followed by a light dinner that featured lots of noise, cheer and laughter, as Salesian young people do so well!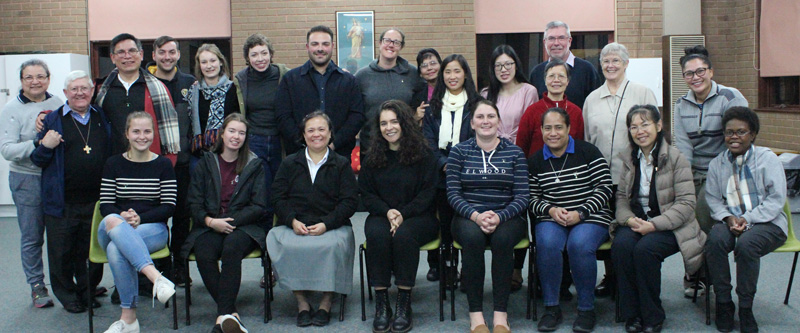 Thanks to the Scoresby community for hosting this Youth Encounter event and my sincere thanks to the Youth Ministry team for their support and presence at this event. My sincere thanks to the young people who took the time to be there, in spite of the many other commitments they have. My thanks also go out to all those who have played host and done such an incredible job of making Sr Runita feel welcome throughout her journey in this province!
Thanks to Sr Runita for her very simple, unassuming and very approachable personality that enabled us and the young of Solomon Islands, Samoa and Australia to engage with each other on a deeper level.
God bless you Sr Runita and thanks to you and your team for all you do on behalf of young people across our Salesian world!
---

Republished from the Australian Salesian Bulletin - Winter 2019
Read or Download the Salesian Bulletin
Subscribe for FREE to the Salesian Bulletin
---