Afi'a is a Salesian brother currently in his practical training in Fiji. He has a keen interest in photography and a passion for working with and for young people.
After much patience and perseverance, the Don Bosco Youth and Educational Centre has officially been opened! This will become a meeting place of great joy, as the Salesians, volunteers and lay people will run a variety of activities for all young people!
It will become a very special place for the young people of Suva, Fiji, – they will discover a unique environment where they can gather, enjoy each other's company, and make friendships that last a lifetime! It will also become a place of personal development for young people, as the Centre delivers both educational and recreational programs for the youth in surrounding villages.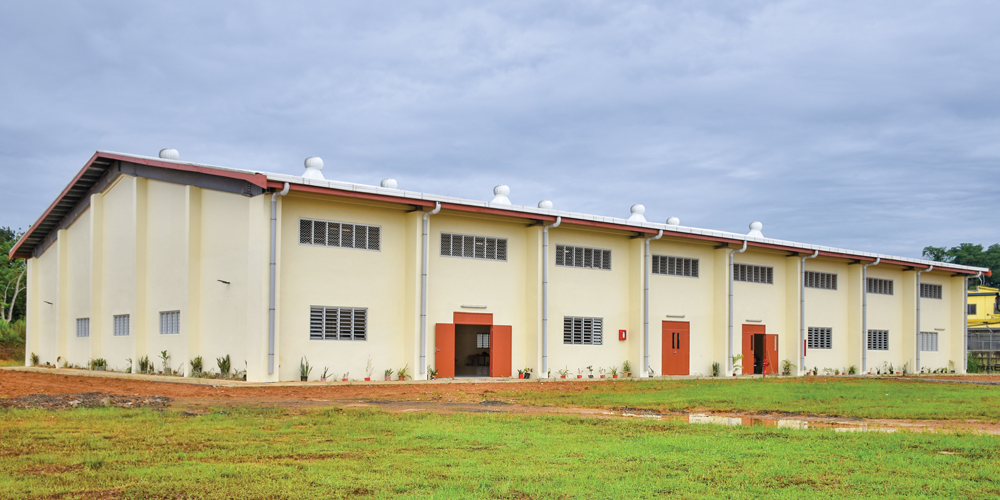 An outside shot of the youth centre, in all its glory!
We eagerly await the arrival of a container that has been sent to us, full of goods from generous donors; these goods will help furnish the Centre, providing the resources we need to assist with running activities and programs for young people.
Fiji has a large proportion of young people, and many of them come from areas that struggle financially. The Youth and Educational Centre will provide a place for the educational, catechetical and recreational activities of the Salesians, who will ensure a safe and caring environment.
The Provincial of the Australia-Pacific Province, Fr Will Matthews, travelled to Fiji to celebrate this momentous occasion. He explained to the Salesians present that the Centre will be "an excellent place to work with the young while undertaking initial formation towards the priesthood and religious life".
Fr Will also explained the great merit of the project: "Many young people were enthusiastic about this Centre, and many elders felt that this place would be used well for the good of the young".
At the end of the opening celebration Fr Will also thanked the Salesians of Suva, those who played special roles in the project and Br Stan Rossato. Fr Jim followed up with words of thanks to all involved, giving a heartfelt tribute to the late Fr Mikaele Leilua, the first Salesian parish priest of St John Bosco Parish, who had been the overseer of the project until his sudden death in September 2021.
Fr Jim also made mention of the efforts of Br Michael Harris, who took over the role of overseer with the aim of completing the project in time for Don Bosco's feast day. Brother Michael's observations, suggestions and supervision were crucial to the project asthe final touches were applied. He even found the time to make the altar and lectern for the new parish church from the timber of a local mahogany tree that was felled some years ago!
We extend our heartfelt gratitude to all who made the Don Bosco Youth and Educational Centre possible!
Republished from the Australian Salesian Bulletin - Autumn 2022


Read or Download the Salesian Bulletin
Subscribe for FREE to the Salesian Bulletin