Launched by Fr Chris Riley 30 years ago, "Youth Off the Streets" is a comprehensive service network for the youth at risk, is journeying with the vulnerable young people and young adults of Sydney, New South Wales (Australia).
Father Riley has been committed to supporting young people since his teens. Prior to establishing "Youth Off The Streets" in 1991, he worked as a teacher, youth worker, probation officer, residential carer and school principal. Fr Riley has always believed that there is no such thing as a "child born bad", but instead there are harmful environments, circumstances, and families that can negatively impact a young person.
Chris' vision was to empower young people experiencing disadvantage by providing strengths-based strategies and positive options to help them build a better future for themselves. From modest beginnings, Fr Riley spent the next three decades growing Youth Off The Streets into a leading non-denominational youth services organisation.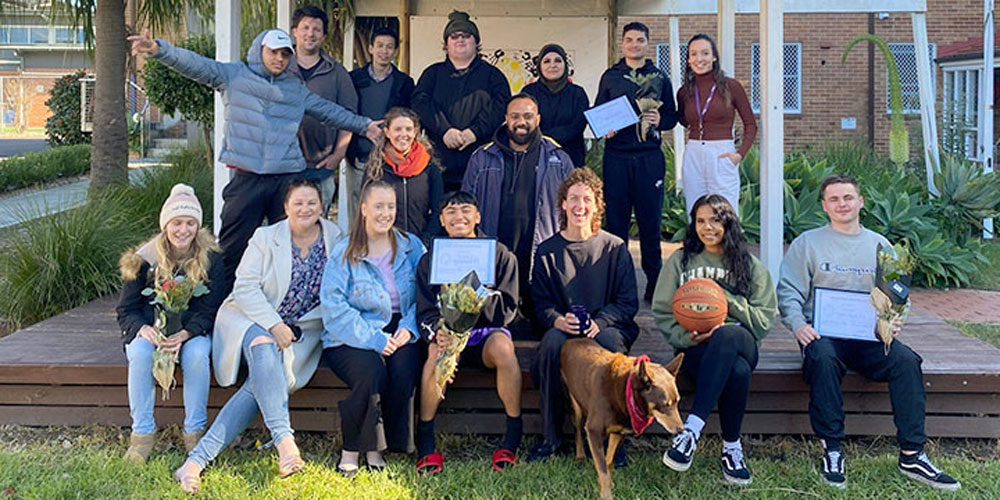 Youth Off The Streets aims to support young people, empowering them to be all that they can.
"Don Bosco House", Youth Off The Streets' first refuge in Sydney's Inner West, opened its doors in April 1991. In 1996, Father Riley opened the "Key College" in Redfern, the first Youth Off The Streets high school for young people who had become disconnected from mainstream education. Fr Riley went on to expand educational services within Youth Off The Streets to include six accredited independent high schools across Greater Sydney, the Illawarra region, and the NSW Central Coast.
He also developed and implemented innovative strategies to help young people deal with trauma, abuse, and neglect. Many of these strategies have been adopted by schools and government agencies across Australia. Youth Off The Streets now offers a wide range of integrated support services and programs for young people and families, enabled and delivered by more than 200 staff and a community of over 330 dedicated volunteers.
During the recent "Homeless Week", the chief executive of Youth Off the Streets Lex Lutherborrow, reported that family breakdown and conflict more broadly – not necessarily including violence – was the biggest driver of youth homelessness. "Young people tend not to be the ones that you see on the street," she said. "They're either in temporary accommodation or crisis accommodation shelters or sleeping in cars or tents or they couch-surf, staying with a friend or extended family until they outstay their welcome."
Youth off the Streets reports that every single year more than 3,700 young people are supported by the services (2021 report). And the 30-year story of Fr Riley and his 'Youth Off the Streets' is an inspiration for the incoming world-level Salesian Congress (Valdocco September-October 2022) on the Salesian Mission for the Youth in Need.


To find out more or to support the incredible work of Youth Off the Streets, you can visit their website here!

With thanks toANS for this story