"Without realizing it, they welcomed angels", was a message that reverberated in the minds of of all the laity, families and friends, who participated in the celebration of the Salesian Mission Day here in Suva, Fiji.
The day begun with the celebration of Eucharist, presided over by rector of the community, Fr. Paselio Tevaga, with participants coming from a wide range of areas such as Makoi, Muanikoso and Nakasi. After Eucharist, the Brothers and laity led the praise and worship, alongside the Catechetic students. It was amazing to see some of the young students stand up and lead the praise, a true sign of hope and love within our mission for the young here in Fiji.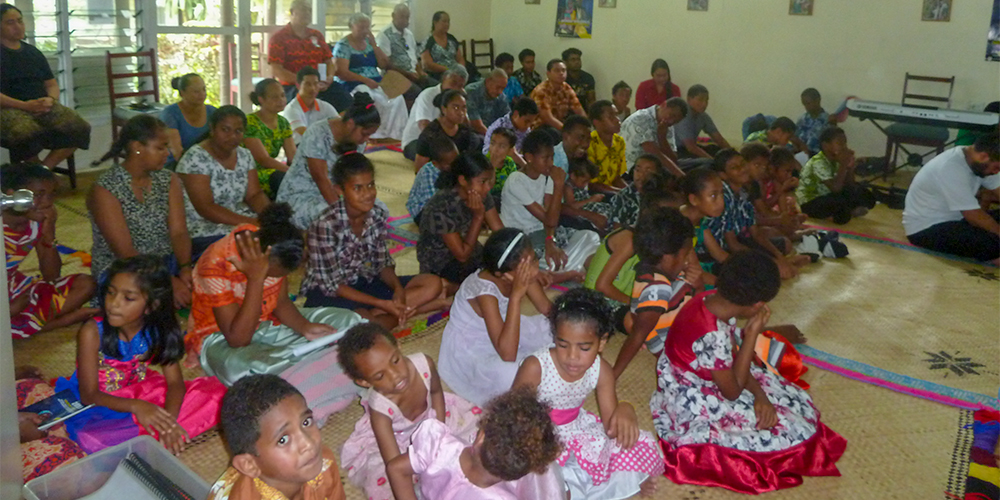 The Mass, praise and worship were highlights of the Salesian Mission Day in Suva, Fiji.
The focus of the day was mostly around how the Salesian Missionaries have consecrated their lives for the poor and the marginalized in Africa. After watching some video clips of the missions in Africa, everyone divided up into smaller groups for discussions. During the group discussion, a member of one of the groups was able to express her sincere thanks to all the Salesians and their mission Fiji.
"I'm so grateful of how the Salesians reached out to those young people in Africa, even though they have risked their lives for the mission. I would also like to say, a job well done to all the Salesians here in this community for taking care of our children's spiritual sides, which we have entrusted to their care every Sunday. Thanks also to all the events they have done for our children, always making them feel at home and loved".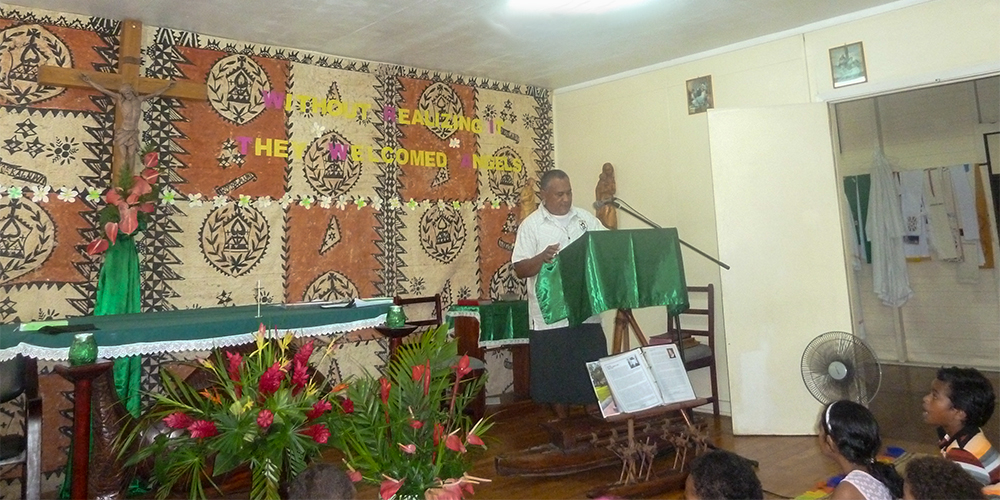 Fr Paselio celebrates Eucharist for all gathered
Fr. Paselio Tevaga then concluded the day by delivering a short explaining the full details of the theme for the Salesian Mission Day. He clarified the true meaning of what it is to be a missionary, not only for the local communities, but also for the whole Church. After some light refreshments, everyone returned home inspired, full of hope and joy for the future of Fiji!
---

Republished from the Australian Salesian Bulletin - Summer 2019
Read or Download the Salesian Bulletin
Subscribe for FREE to the Salesian Bulletin
---