St Mary's is a unique Salesian work for sure!
St Mary's is a rapidly growing suburb in Western Sydney, New South Wales, charcterized by a very diverse and young population. Don Bosco's precense felt by many who live in the area, brought to the locals by Salesians who do their best to cater to everyone's spirtual and recrational needs.
Our Lady of the Rosary Parish is a thriving parish, flourishing under the pastoral leadership of Fr Brendan Murphy, assisted by Fr Neil Kumar. Many of the parishioners are families and young adults, who understand how important faith is to their lives. Five Masses are offered each weekend, which are almost always full to the very last pew! The parish offers a wide range of activites for its parishoners, such as youth outreach programs RCIA, computer classes, bible study groups and so on
Connected to the parish is the Don Bosco Youth and Recreation centre. Fr John Walenciej and Br Thuy Nguyen serve alongside two Salesian Sisters, Sr Jenny Doudle and Sr Kim Phuong Nguyen in the Youth Centre, that enables children and young adults to enjoy recreational activities under the watchful care of an adult that is genuinely concerned for their wellbeing. The centre offers a myriad of possibilities for young people; there are trampolines, foosball tables, pool tables,table tennis tables, gymnastic equipment, basketball courts, tennis courts and more.
During his two-week semester break, Br Michael Pau will be taking leave of his community in Clifton Hill to join the youth centre staff. There he will be able to bring his gifts and talent for joyful encounter with young people, learning from them and walking alongside them as they come in for a brief time of fun-filled respite from their daily lives at the youth centre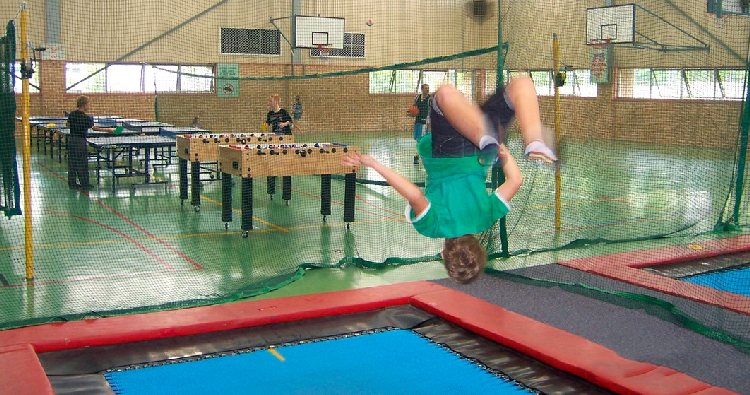 Did you know the St Marys Don Bosco Youth Centre hosts Birthday Parties? Click here for more information!
---