The events of parish life are always joyful at St Francis De Sales Parish in Salelologa.
On Sunday the 7th of July fifteen Ministers of the Word of God and twenty Ministers of the Eucharist made their renewals with the blessing of their ministry at the St Francis De Sales Parish in Salelologa, Savaii, Samoa. Their preparation begun the night before, with a seminar given by parish priest Fr Visesio Tovia Muliaga on the theme of "Faithful as God's Servants".
The theme encouraged those gathered to be totally honest as they offered themselves fully as faithful servants of God in their duties, whether that be of distributing the Body and Blood of Jesus Christ or proclaiming the word of God.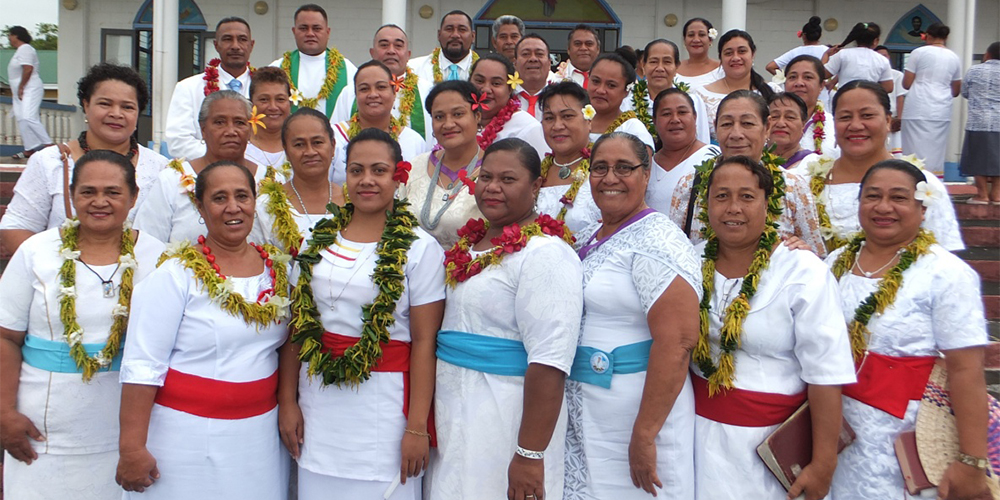 Also in attendance at the mass was the combined choir of sixty young girls and boys. "They sung like beautiful angels of heaven" exclaimed Fr Viseio afterwards, "they lifted the hearts and minds of all our parishioners closer to God!". The choir performs on the first Sunday of every third month, showing their commitment in the form of a beautiful service to God and their parish. These young people also helped with all the other services necessary for the celebration of mass, such as the processions, readings and reading the prayers of the faithful.
This certainly was a very joyful occasion!