On the 20th of July, the Our Lady of The Southern Cross celebrated "Christmas in July" for their parish fun night, a popular event that occurs every year.
It was a fun night full of fellowship and fun, as the parishioners came together with the school families and staff of the two primary schools in the parish, St John's in Clifton Hill and St Joseph's in Collingwood. Over 100 people gathered at the school hall at St. Joseph's, where they took part in the dinner, dancing and games. There was limbo, heads or tails and other such games suitable for large groups, as folks enjoyed each other's company in Santa Hats and festive garb. Children spent the night running about about and playing in the hall, sparkling from the boughs of tinsel they had draped around them - such a pure expression of our parishe's familial joy! Christmas carols rung out, as did tunes to dance to and other popular music!
The food provided was as plentiful as it was delicious and nobody wanted the night to end! After many hours the night eventually came to a close, in what was a perfect celebration of our own little parish community, full of fun, love and laughter!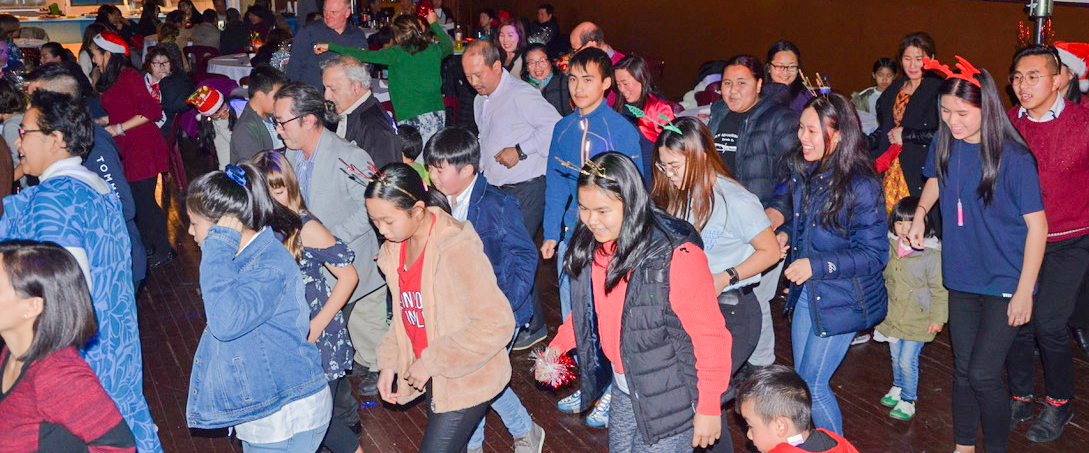 The whole hall was full of parishoners line dancing together!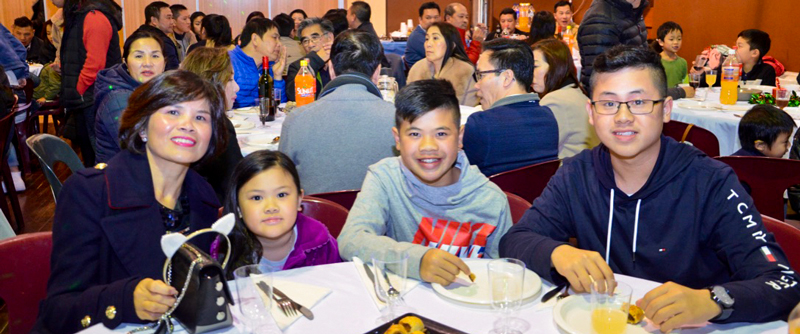 A family enjoy their meal together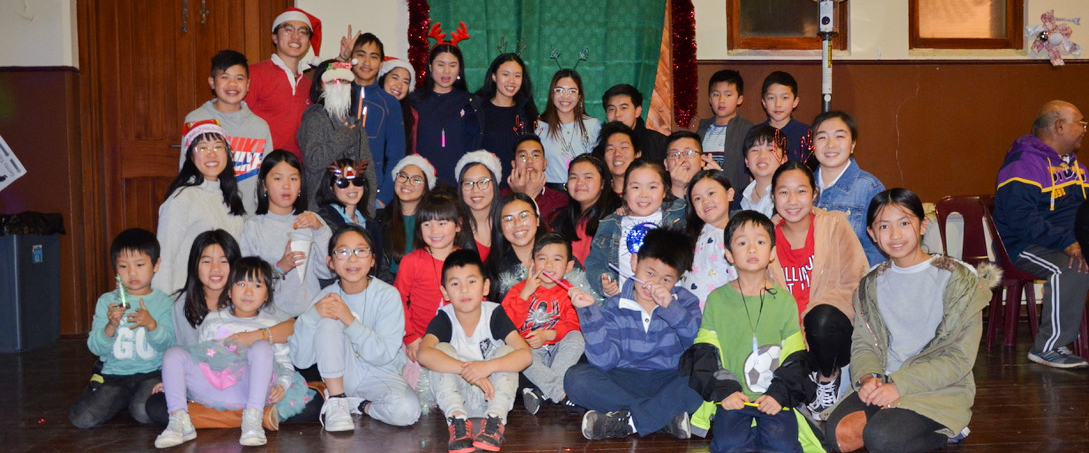 A group of young particpants pausing for a photo opportunity!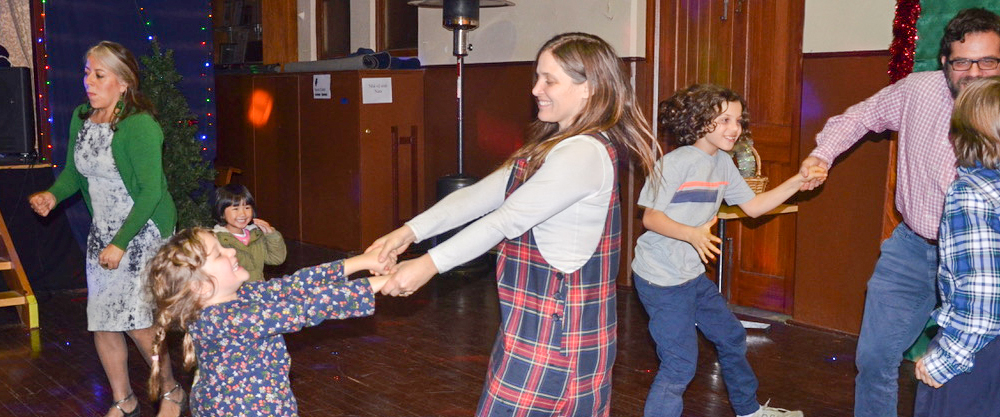 Jen is a very active particpant of the parish, seen here kicking back and enjoying a dance with her family!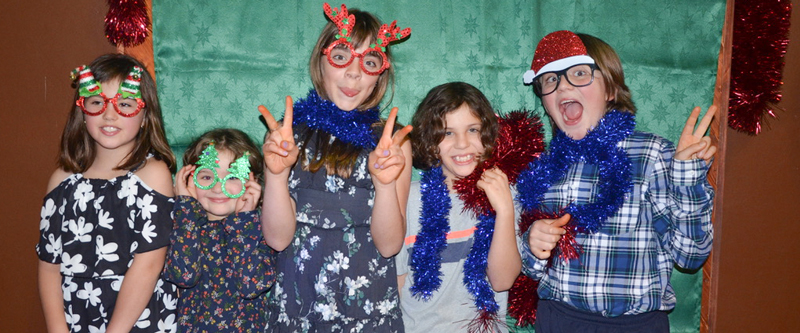 Some of the younger people of the parish make the most of the costumes!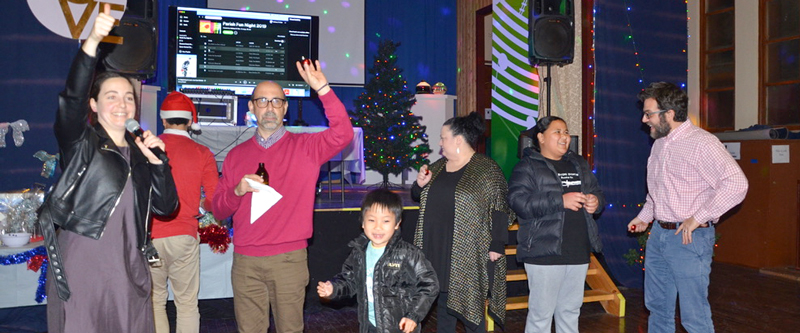 Fr Martin attracts the attnetion of the parishoners