Like almost every else in the world, Fiji has been under lockdown in order to help combat COVID-19. Recently, the lockdown was lifted, with only a few restrictions left in place.
With this in mind, the Brothers from the Don Bosco House in Suva went out to meet the young people of the villages of Muanikoso and Makoi. It was an exciting for all involved – the young people always enjoy their chance to play with the brothers, and the brothers always enjoy their chance to play with the young! In the light of the recent lockdowns, this reconnection was even more special.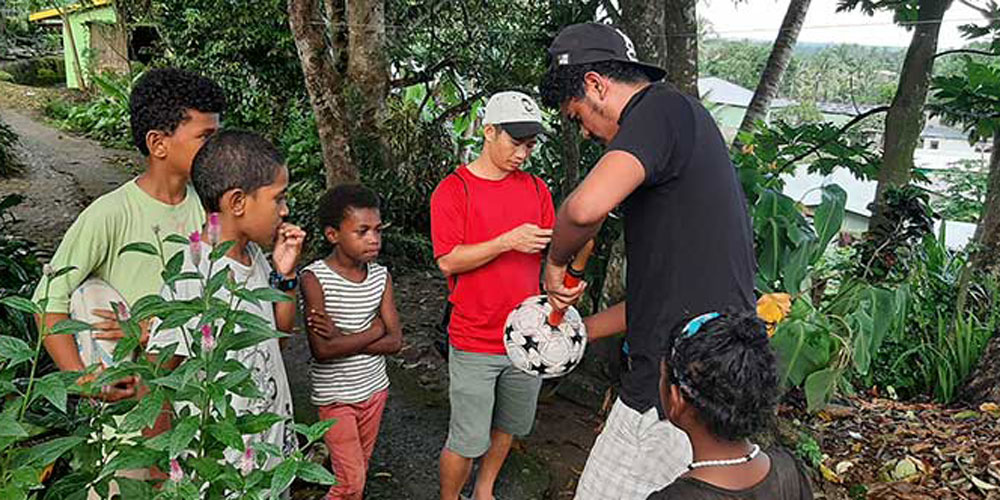 Once the balls are pumped, the games can begin!
Questions and stories were swapped about how everyone coped with the lockdown. The curfew and other restrictions were tough, but the hardest part was the absence of their friends reported many. Some of the young people even said that they cannot wait to go back to school since they do not have anything to do at home!
Parents also gathered to share some of the mutual challenges and frustrations they had faced over the past 3 months, confined at home around the clock with their children and with dwindling means to entertain.
On Thursdays and Fridays, the Brothers have been visiting all the families of the students to come to the Sunday Catechetics School at Don Bosco House. Thanks to Bro. Silao for developing his skills in baking and providing tasty pies, muffins, bread and scones for the students and their families.
It is well known that rugby is "the" sport of the South Pacific islands. The visits to the villages and the young people are an opportunity to share a common passion for the sport. Visiting the young and their families has been a great opportunity to reach out to them and to be present with them in these challenging times.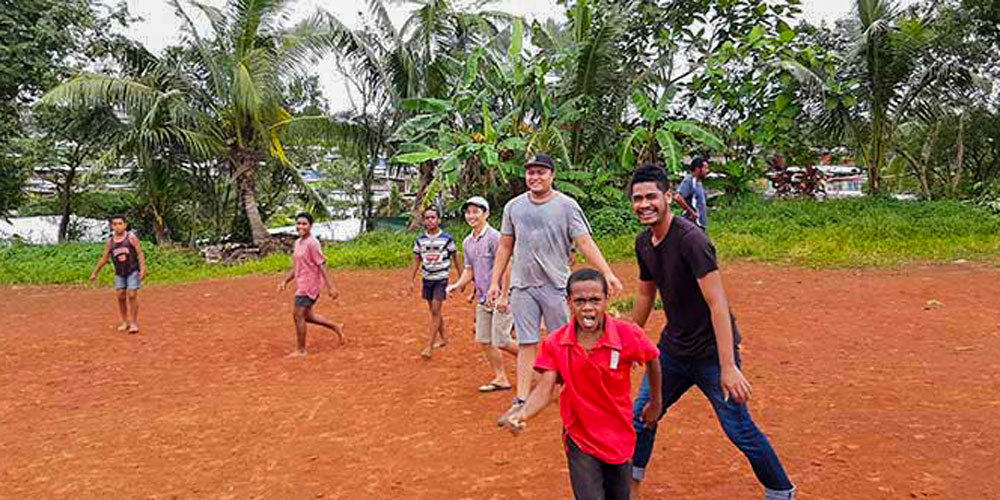 Meeting on the sports field unites people of all ages in Fiji!