The Australia-Pacific Province can now announce two appointments to its structural body.
The first is Fr Peter Rankin, who has been appointed to the role of Vice Provincial by the Rector Major, for 2021-2023. Prior to this appointment, Peter has been serving as the Rector of the Salesian community In Glenorchy, Tasmania and been very active in the school life of Dominic College.
Fr Peter Rankin reads the gospel during a Mass service at Dominic College.
Many thanks to Fr. Bernie Graham who steps down from this role, having served the province tirelessly & wonderfully in a role that is not always easy to do!
In a tale of two Peters, Fr Peter Hoang has been appointed as a Provincial Councillor, also on a three year term beginning on the 1st of January 2021. Peter has currently been serving as the Rector of the Salesian community and the presences in Engadine in New South Wales.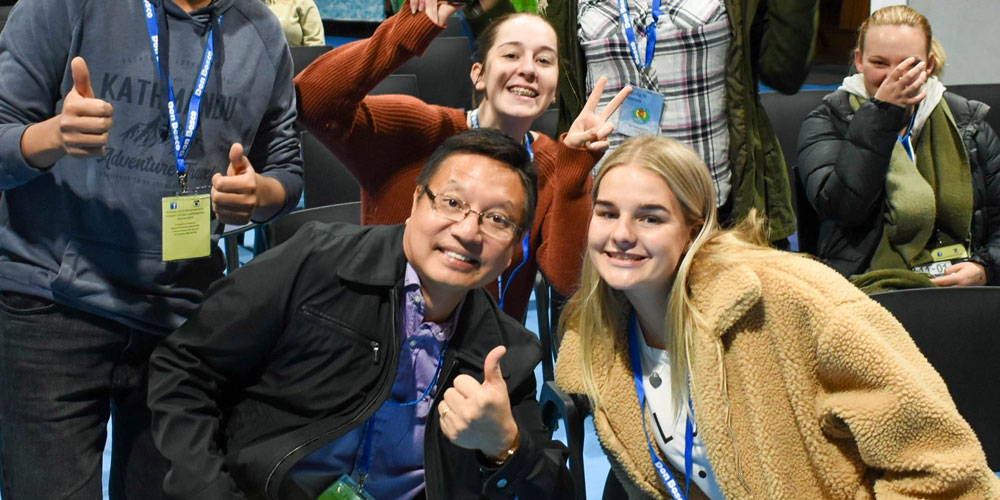 Fr Peter Hoang pictured during the festivities of OzBosco 2019!
The role of the rector is one who represents Christ, as a uniter of his followers. A rector's service is one of animation and governance, where they breath life into the community that they are responsible for. Both Peters have done an excellent job of this, and we hope they continue this on in their new roles!
Both these appointments are a boon to the Australia-Pacific Province, as it has been a blessing for the province to have such steadfast men who have a wide wealth of experience in school, parish and youth settings.
They are exemplary Salesians in community life who not only display love and loyalty to the Province but also to their service and fidelity to the wider Catholic community through their positive relationships with local ordinary and clergy.
Congratulations Peter Rankin and Peter Hoang!