During the month of May, a group of teachers and educators from Salesian schools around Australia travelled to Samoa for a Salesian Education Immersion.
The main goal of the immersion was to give Australian teachers an experience of Samoa, particularly the education system. A long-term goal was to cultivate and deepen relationships between our Australian and Samoan schools.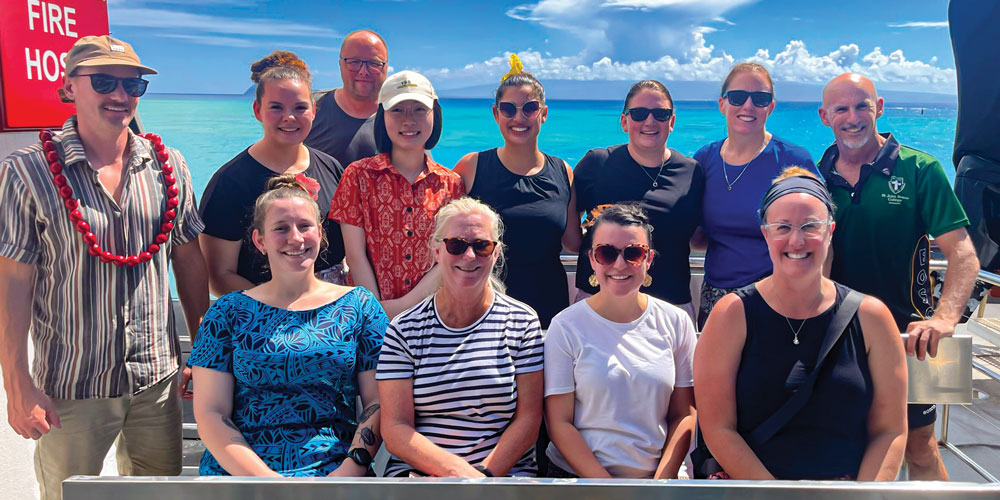 This was the first time a program like this took place and those from Australia and Samoa enjoyed it immensely. 
A key component of the program was for the Australian teachers to stay with Samoan teachers in their homes. This was a beautiful experience where they could really get to know each other. There were two homestay experiences during the immersion. The first was with teachers from Don Bosco Technical Centre (DBTC), Alafua, for three nights and the second with Don Bosco High School (DBHS), Salelologa, teachers for two nights. Although homestay can be a challenging part of the journey, all members were grateful for the experience. There was a deep sense of gratitude for being able to really engage with our Samoan teachers in their real lives. Bonds and friendships were formed that will last for a very long time. 
 The Australian group prepared and delivered a professional development program for Samoan teachers at both schools. The major facets of the program consisted of a communication wheel/speed dating and a rotation of workshops from schools who had staff present. The communication wheel/speed dating was effective at giving everybody the opportunity to talk and engaging in challenging content. It was wonderful to have time to share our experiences in education and to learn from each other. We also had the opportunity to visit Don Bosco Kindergarten in Sinamoga and the FMA (Salesian Sisters) run St Josephs Primary School in Leauva'a – both of which were beautiful encounters, especially with the young people.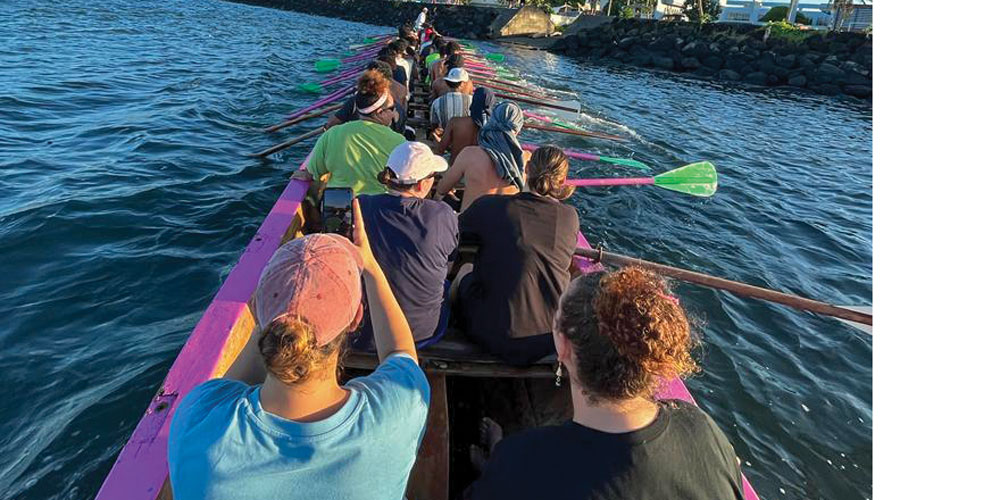 Immersion particpants learn the ins and outs of the Fautasi, a traditional Samoan longboat
The group of participants was truly wonderful – so open and enthusiastic. There were representatives from St John Bosco, Perth, St John Bosco, Engadine, Dunlea Centre, Engadine, St Josephs, Ferntree Gully, Salesian College, Chadstone, and Salesian College, Sunbury. The Principals and schools put their full support behind the program and we are grateful.  All participants were very open and receptive to the whole experience. There were definitely difficult moments on the immersion and the group really persevered both together as a group and individually. There was a lot of resilience in the group. 
The 2023 Samoa Education Immersion was overwhelmingly a positive experience. The homestay experiences were wonderful and are a highlight of the program. I knew that this experience would have a significant impact on the lives of the participants, but during a final debrief session they all spoke of the fact it had been "life-changing" for them and had fundamentally altered the way they look at the world. This impact has exceeded expectations of what we were hoping it would achieve.

Upon returning home the group have reflected what a positive impact this has had on their lives and what they hope to do with this experience in the future. Many of them have demonstrated an interest in continuing to support and engage with our schools in Samoa. Most participants have been given the opportunity to speak with their home staff and students about the experience.
An important idea that arose both during the design of this program and during the implementation was a reciprocal immersion for Samoan staff. We will start to look at and plan for opportunities for our Samoan teachers to visit us here in Australia. We look forward to many more education immersions to come and we sincerely thank our colleagues and Salesians in Samoa for such a warm welcome. 
Through Particpants Eyes:
There were so many highlights of this immersion experience. Firstly, the opportunity to connect with Salesian Teachers from around Australia and Samoa was enriching and rewarding. These connections are invaluable and are the ones that I will cherish forever. We are definitely keeping the salesian spirit alive! 
The immersion experience itself, to fully immerse oneself into another culture, was challenging but also rewarding at the same time. I was blown away by the Samoan culture and the genuine love and beauty displayed by the Samoan people. They truly are the most generous, selfless and happy people. They definitely remind us of what is important in life and put things into perspective.
Kalinda Knight,  St. John Bosco College, Perth.
I loved the whole experience. It is really difficult to narrow it down to one best part. 
I'd perhaps lean towards the amazing interactions I had with my Samoan Host families, the teachers and students from the schools and getting to know our incredible Aussie teachers along the way".
Peter Harris, St. John Bosco College, Engadine
My experience was spiritual, positive, enlightening. It was better than I ever expected. Staff in future should know it's not a holiday, this immersion is not for everyone. I am blessed I had this opportunity.
Simone Babic,
St. John Bosco College, Engadine
This was a once in a lifetime experience, and I am so very grateful to have been part of it. 
Thank you! Thank you!! Thank you!!!
Montana Nicoloutsopoulos, Salesian College, Chadstone

This story originally appeared in the Winter 2023 edition of the Salesian Bulletin, available now!