"If we want to have a good society, concentrate on the development of the young"
Fiji, a nation of about 330 islands, has always experienced the movement of people to the capital city, Suva, in search of work and in hope of better living conditions. As it tends to be the way, this has served to increase an already high level of youth unemployment, but also increased social problems as increasing numbers of young people are lured into drugs and crime.
The Salesians established a house in Fiji in 1999 to enable the Samoan-born SDB's to attend the Pacific Regional Seminary. From the outset they have been involved in organizing weekend games and sport in the neighbouring villages. In addition, they also assist with community needs such as helping the elderly with home maintenance and other emergencies that may arise from Pacific cyclones or other such unexpected events.
Through Salesian involvement with the locals, the need for a proper youth gathering place was identified, and work is well and truly underway to make that dream a reality. The Don Bosco Community and Youth Centre is currently under construction in the suburb of Nasinu and will be a "drop-in" venue for youth where they will be able to learn life-skills, teamwork and participate in educational training programs.
Br Stan Rossato, an Australian Salesian, is helping to co-ordinate this project. With his previous experience of running the Don Bosco Youth Centre in St Marys, NSW, he appreciates the importance of providing a positive, supportive environment, that will help keeping young people from disruptive and unlawful behaviour through full or part-time training and volunteer work.
The local Fijian community is very much looking forward to the completion of the new Don Bosco Community Centre. Your support for this worthwhile venture would be very much appreciated.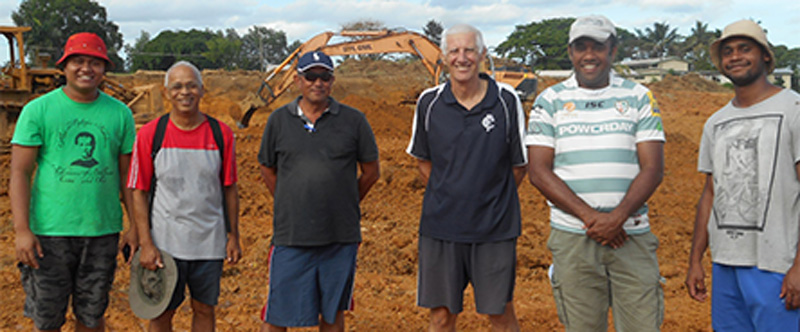 ---

Republished from the Australian Salesian Bulletin - Winter 2019, Courtesy of the ASMOAF Missionary Magazine
Read or Download the Salesian Bulletin
Subscribe for FREE to the Salesian Bulletin
---