Two new Cagliero volunteers are about to embark on their overseas journies
Volunteers are the beating heart of the Cagliero Project. We are forever blown away by the generosity of young people, and young at heart, to give so much of their time for a volunteer experience with the Salesians in overseas communities.
The Cagliero Project has recently welcomed two new volunteers for a mid-year departure. Both Xavier Quinn and Natanya de Silva come to us from different areas of Melbourne. Recently we conducted a formation program for both of them to prepare them for their upcoming journey. The formation program culminated in a commissioning ceremony presided over by Vice-Provincial, Fr Bernie Graham, SDB.
Xavier has a long connection with the Salesians as he attended a Salesian school and has been a youth leader at the Don Bosco Camp and Centre in Saftey Beach for many years. Xavier's placement will will be in Los Palos, Timor Leste, where he will work with the young boys and men in that community.
Natanya is new to the Salesian family and we are extremly pleased she will be offering her gifts and talents as a Cagliero volunteer. Natanya departs for Sihanoukville, Cambodia, where she will work with the students in the Don Bosco Hotel School that is situated there. As tourism is big industry in Cambodia, the Don Bosco Hotel school provides wonderful opportunities to extremely disadvantaged youth, offering them work skills and an education that will lead to long-term employment.
We wish every blessing to these incredible young people as they start their journey!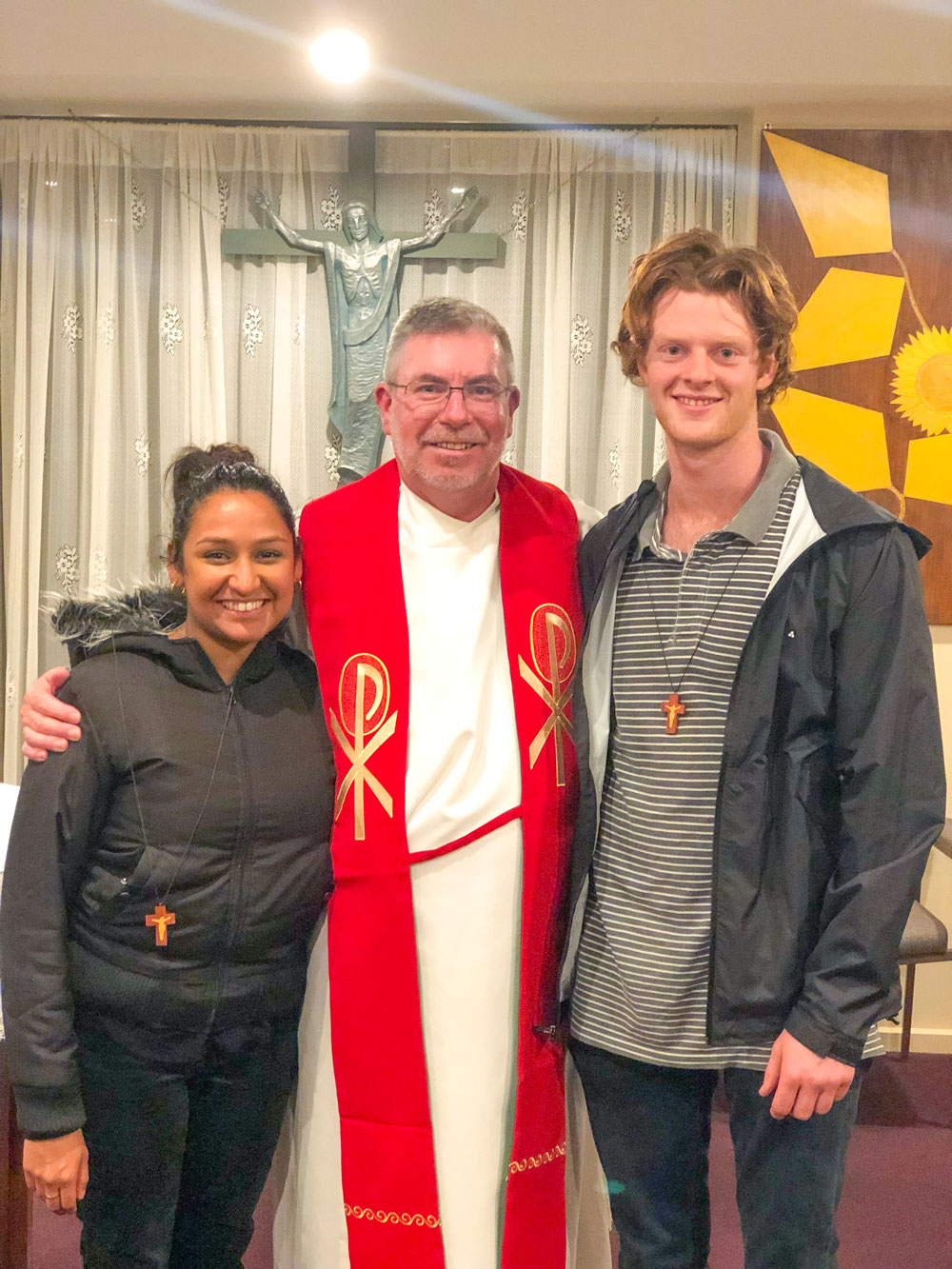 ---


Republished from Boscolink.
Original Story
---