The end of an era as Br Joseph leaves Don Bosco Brunswick
On Monday 17th of June. Br Joseph Vu left Don Bosco Youth Centre and Hostel for a well-earned month long holiday in his homeland of Vietnam. Although he will return for a little while when he gets back, he will be based in Clifton Hill for further studies.
Br Joseph stayed with the community here at Brunswick for around 12 months where he completed his Practical training. He spread his wide variety of talents between the Hostel and the Youth Centre. A very keen gardener he certainly brightened up the place, not just through beautiful flower growth but also through his upbeat cheerfulness.
He knew all the Hostel residents by name, and operated as Br Dat's right hand man, helping maintain the Hostel, ensuring everyone was feeling comfortable whilst living there. In the Youth Centre he quickly learnt how to play pool, devolping his skill to the point where he would regularly beat some of the better players who had been playing for years!
Joseph also became the umpire of the popular trampoline game "Cross-ball" and would devolped a reputation for always being fair with his decisions and calm in his demanour explaining them.
Br Joseph will be missed, although we eagerly await the times where he will call in and join us again!. We wish you all the best Br Joseph with your studies. Brunswick's loss is Clifton Hill's gain!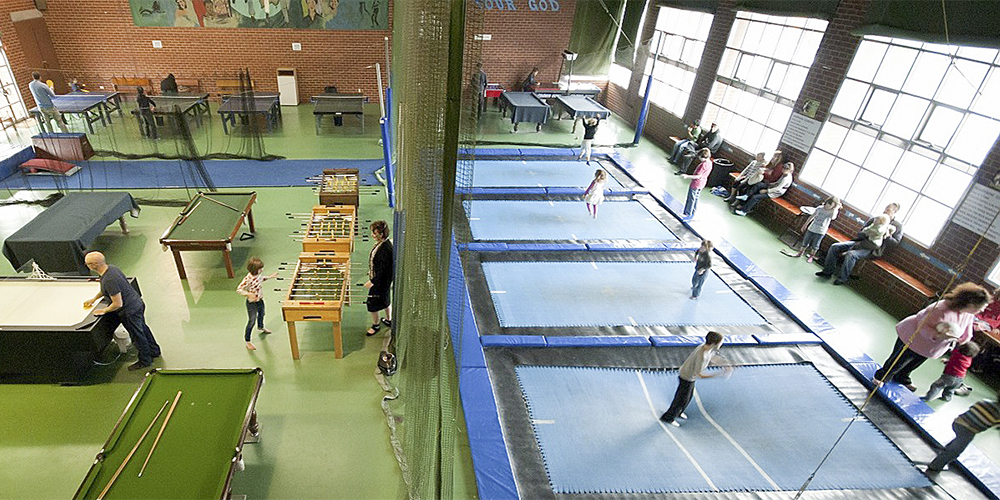 Did you know the Don Bosco Youth Centre hosts Birthday Parties? Click here for more information!
---