Measure Twice Shoot Once Films are a popular team of filmmakers that recently visited the students of the Don Bosco High School and Vocational Centre in Salelologa, to share and inspire the students to take up their own creative paths.
Stallone Vaiaoga-Ioasa and Abba Dinash Vaiaoga-Ioasa (Abba-Rose) recently Stallone and Abba Rose have worked on three major feature films – Three Wise Cousins, Hibiscus and Ruthless and their latest release that is currently in cinemas, Take Home Pay.
The students learnt about how Stallone and Abba-Rose entered the film industry and what motivated them. During question time, they asked all about the different steps in the process of making a film and Stallone and Abba-Rose took great care to answer every question thoughtfully.
Meausre Twice Shoot Once Films pride themselves on their dedication to creating films that spread the message of the importance of humility and service.
Stallone, when speaking of Hibiscus and Ruthless, told the students that one of the major messages of the film was about the ability to hold two cultures simultaneously while also remaining yourself. This is a particularly important issue for many Pacifican young people, who live in the context of the modern world and their cultural background.
Their latest film, Take Home Pay is a hilarious comedy that also manages to delicately raise important cultural issues important messages to the forefront. The film shows great respect and love the filmmaker's Samoan heritage, showing an incredible amount humility and respect towards their audiences.
This visit was a wonderful initiative, that put two inspiring role models right in front of the young people of Salelologa. They have worked hard, achieved their dreams and have done so in a humble, authentic and respectful way.
Don Bosco High School and Vocational Centre is in the village of Salelologa on the remote island of Savai'i in Samoa. The school opened in 2011 under the leadership of Fr. Mosese Tui, SDB. Since then the school has developed in leaps and bounds and is the premier school for the young people on the island. The beauty of the school is that it enables young people to remain with their family instead of migrating to the other island of Upolu in order to receive an education.
The current Principal of the school is Fr. Nuku Lefai, SDB. The entire Salesian community, and most especially Fr. Nuku in the school, work hard to bring the message and spirit of Don Bosco to this beautiful island and to the young people.
Measure Twice Shoot Once Films are on Facebook! follow them here! .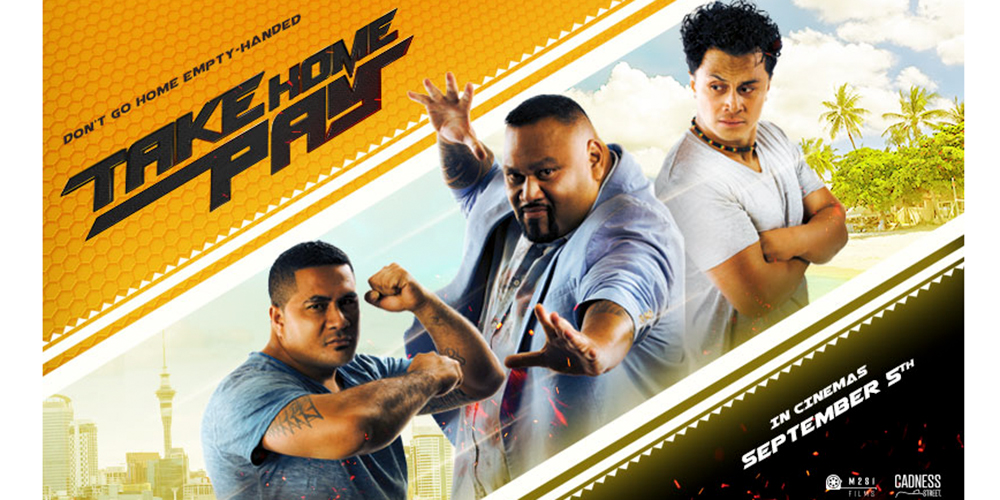 Take Home Pay is the latest film from Measure Twice Shoot Once, in selected cinemas now!