The Dunlea Centre in Engadine, Sydney continues to be a beacon of hope a lighthouse to the future for all who come through its program. In 2020, the present situation in Australian society that sees increased job losses and uncertainty for the future becoming prevalent harkens back to its foundation 81 years ago when it first opened its doors, amidst the recovery from the Great Depression.
The Dunlea Centre is a voluntary program that centres on behavioural change and educational gain for individuals and family units. It is an extremely difficult time to be a young person, as these precious developmental years are in the shadow of great uncertainty around COVID-19, pending environmental disasters and other pressures made extremely complex by social and broadcast media.
Problems such as truancy, conflict with peers, arguments with parents, anger and violence can have compounding effects that reverberate around the entire family dynamic, causing problems at home and at school. This is why it is so important to get on top of negative behaviour in a positive and supportive manner, lest they lead to intense distress and breakdowns – this is where the Dunlea Centre comes in.
In 2019 alone, Dunlea Centre supported over 60 families. "Many of our young people were able to return to mainstream settings or other special educational programs" reported Paul Mastronardi, executive director of the Dunlea Centre. "Feedback from parents and families is very solid; both positive and reaffirming in relation to our work."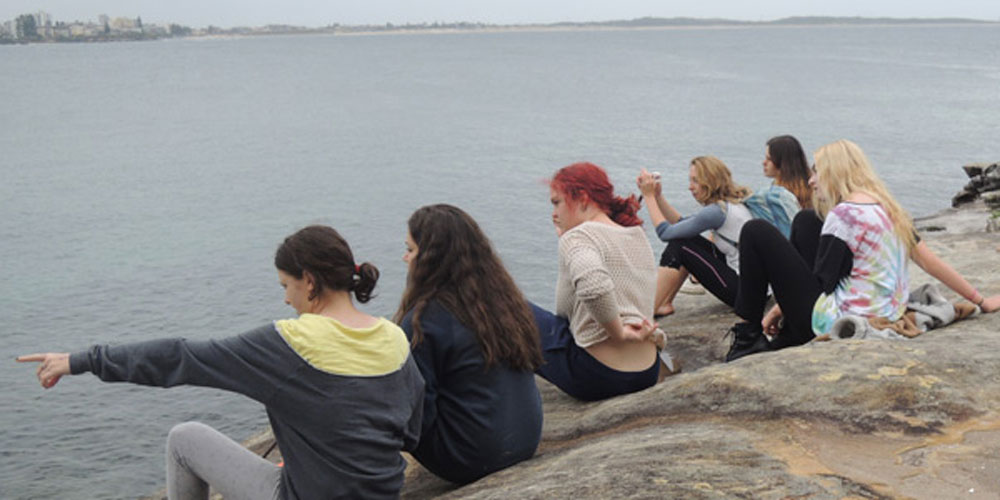 By giving young people positive experiences, they are able to pick up vital social skills naturally.
The Dunlea Centre often caters to students who were unable to cope with mainstream schooling for a myriad of reasons, at risk of slipping through the educational cracks. It is common for the centre to have students who have difficulty with basic literacy and numeracy skills, as well as having been diagnosed with mental health issues or have poor social skills.
The Dunlea centre prides itself on addressing all of these issues in a proactive manner, that seeks partnership with families. There are 3 residential houses for boys (Bosco, Ciantar and Power) and 1 for girls (Maria), each of which have a capacity of 8. Students live on site from 9am Monday until 12pm on Friday, returning to their families for weekends and school holidays.
"Before coming to this program I avoided reading and writing. I couldn't read bus or train timetables. Now I am able to read and write well and my school work keeps getting better"
-A Dunlea Centre Student that is currently enrolled
The residential program typically lasts 12-18 months, during which the young people are equipped with the skills and confidence needed that allows them to transition into alternative educational programs, or even into the workforce!
Throughout the standard work week, young people attend classes, that heavily focus towards their development in three realms; academic, social and life skills. All staff are trained in a model of care that emphasises on teaching social skills and Youth Workers support young people in the classrooms, playgrounds and during afternoon activities.
Social skills are developed naturally, through real-life learning experiences, that are aimed at empowering them to re-engage with home life in a positive manner. Some of these experiences include basic tasks such as household chores, kitchen and laundry duties, grocery shopping and recreational activities.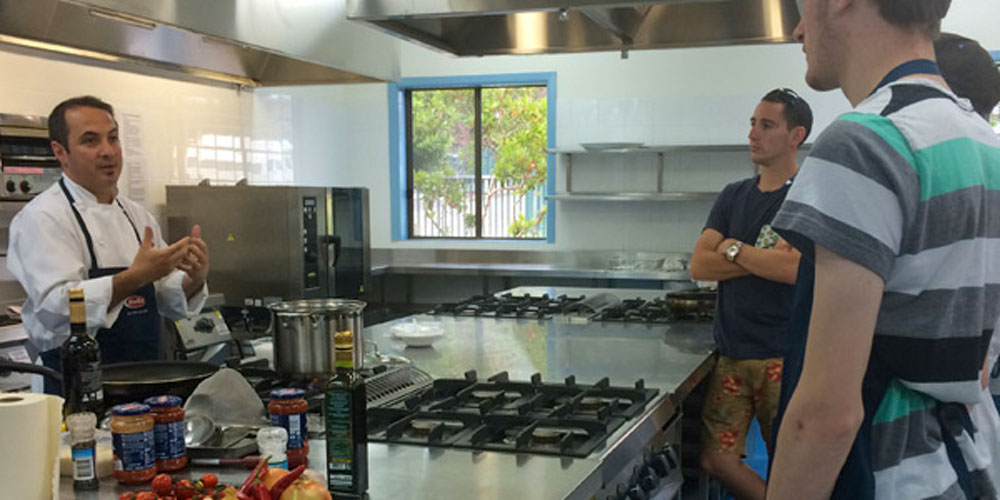 Being able to cook healthy meals is a valuable life-skill for any person, something that sadly, too many young people never learn!
Throughout their time in the program a transition plan is developed for each young person. A tailor made, step-by-step process is developed, with the intention of making the switch into further education or the workforce as seamless as possible. A concerted effort also goes into consolidating the work done with young people and their families during this time, to allow them to successfully reintegrate back into their family homelife on a permanent basis.
After just three weeks in the program my son is a different person. Each weekend we see huge improvement in his behavior. His siblings particulary have noticed big changes and they now communicate with each other. This program is exceptional!"
-A parent of a currently enrolled student at the Centre


For more information or to support the Dunlea Centre, click here!