Being part of the Salesian family at Salesian College Chadstone means that we stand together, no matter the challenges we face - and the whole world is certainly being challenged now!
Don Bosco's Oratory Week, affectionately nicknamed DBOW by the College community, is a proud tradition of the college, where we support our brothers and sisters of the Salesian Family, wherever they are and whatever their need is.
Usually a week of festivities, DBOW was forced to take place remotely in 2020 – however it was no less successful this year! This year in particular, it is important to feel and stay connected -two things that our entire school community takes great pride in fostering.
The week began with an opening ceremony where Fr Chambers' reminded us of the meaning of Oratory and declared the Don Bosco's Oratory Week opened. Each member of our school community had received a parcel in the mail with all they needed to participate in Don Bosco's Oratory Week 2020.
It was a week-long event that took place each and every morning. The activities tried to focus on 'non-screen' time and all students were encouraged to take photos and send them in so we could all enjoy them.
Activities included:
Walkathon activity using the Strava App
Year level Banner activity reflecting on our contribution to the Salesian Family
Writing letters to young people in Salesian schools in Cambodia
Salesian Word Searches
Colouring and Drawing opportunities
Creating Salesian themed memes
MasterChef cooking activities including pancake making and noodle dishes
A Kahoot based on Salesian and sport trivia
A Lego masters Competition
Creating structures with paddle pop sticks
Tetris competitions
Best Trickshots in isolation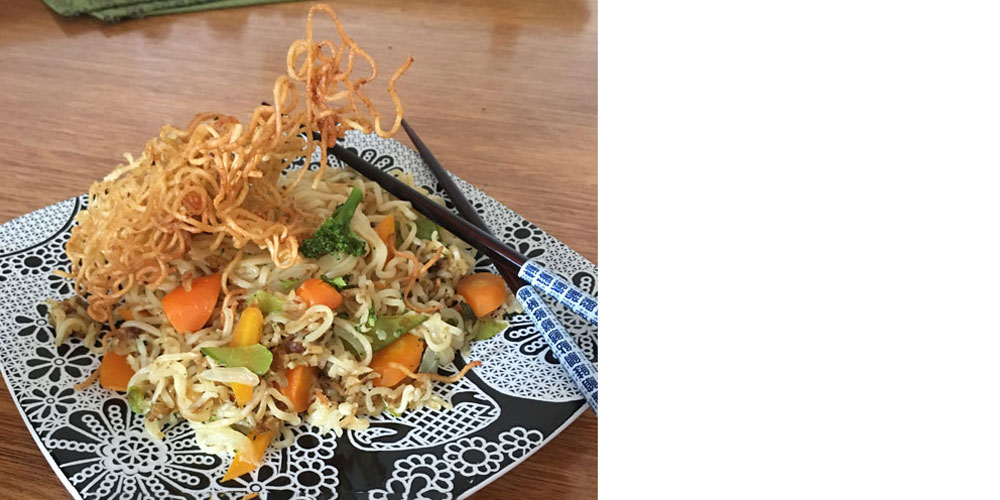 This scrumptions looking dish was created for the MasterChef activities.
Our aim for the walkathon was to try to collectively walk to Cambodia and back – we have a proud partnership with the Salesian Missions in the country, who play a vital role in providing life-changing education and opportunities for some of the most disadvantaged young people in the world.
Together we successfully walked over 9000km which certainly got us to Cambodia and a third of the way back! We also raised just over $4000 which will be very well received by the Don Bosco school in Kep, Cambodia, who are building a new IT lab for their students. I would like to thank everyone for their donations!
Congratulations to all our winners of the different competitions and to everyone who contributed to making this DBOW such a success.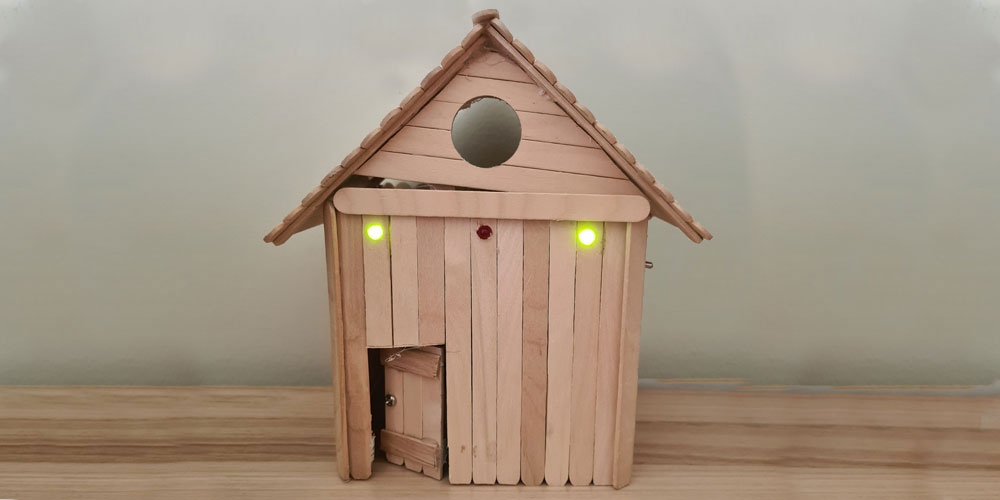 Complete with an opening door and LED porch lights this paddlepop house is a masterwork of engineering!
Even though DBOW was forced to be a remote series of activites this year by the ongoing Lockdown restrictions in Victoria, it was still a major highlight of the year because it followed our particular take on the Salesian way, living our College values of Integrity, Respect, Belonging, Joy and Dynamism.
It is the living of these values that allowed us to experience such a different DBOW to normal, that still had a similar feeling to it as it was full of the joy of Salesian Spirituality. On a day to day basis, our Salesian Spirituality is fostered by:
being part of the Salesian Family,
being a faith filled community,
celebrating who we are as a multi-cultural and diverse community,
the social justice work we dedicate ourselves to
And of course, to have lots of fun together!