Xavier College, Gawler is about to write another chapter in their twenty-six-year history as the doors officially open at their second campus. Located just a 20 minute drive away at 1 Benjamin Franklin Boulevard in Two Wells, the Campus will initially cater for students in Reception-Year 6.
It has been a busy past twelve months for the College since the announcement that it would add a second campus, building on their well established and trusted reputation in the area.
Almost 160 young students will begin their educational journey at the College at Two Wells with state-of-the-art facilities (including green screen technology), hub space for larger gatherings, maker space and an out of school hours care that will open from 6:30am- 6:30pm each day during school terms.
The students will be able to play in the outdoor kitchen and nature play areas and will be introduced to the College's House and Oratory (Home Class) structure. This structure is designed so that the children under Xavier's care are "genuinely known" by the staff and are given opportunities for leadership along the way.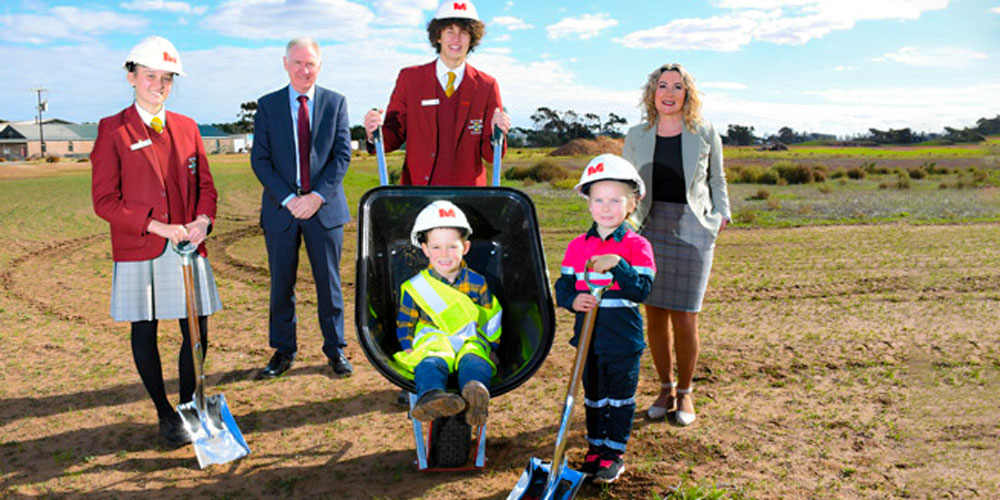 Excitement has been building for the new campus since the expanion was first announced in 2019.
This school culture has been well established by college tradition and is proudly held up by principal Mark Flaherty, who will be accompanied by Janet Coomber as Head of Campus at Two and John Cameron as Head of Campus at the original Gawler Belt Campus (Years 7-12).
Passionate and accomplished teaching and support staff have been selected to take on this new challenge and are excited by the possibilities of the new campus under the leadership of Janet and her team, who have worked tirelessly to reach this exciting milestone in a short space of time.
Under the direction of Catholic Education SA, the $10 million dollar project has seen builders, Mossop Construction + Interiors, Edge Architects, and the College work tirelessly over the past seven months of the construction phase to bring their combined vision to life.
Xavier College is delighted to be able to extend the authentic learning environment built over twenty-six years at Gawler Belt, at Two Wells, with these environments designed so that all members of the College are transformed by their experiences into fuller, richer, deeper human beings.
We look forward to the future as Xavier College, one school - two campuses!
For more information on Xavier Collegeclick here.