My name is Br. Lidio, I am a Salesian brother from East-Timor and I joined the Salesians in 2012. I have been in Australia for two years, residing at the Salesian Clifton Hill Community while I complete my theological studies at the Catholic Theological Collage (CTC). For the first three weeks of February, I visited St Joseph's college in Ferntree Gully to experience a new environment with young people, immersing myself in their presence.
My placement at the school was only three weeks, which I felt was a very short period, however I really enjoyed every single activity run by school. I was able to participate in great school events such as the Year Seven Camp, Athletics Carnival, as well as being able to simply be present in the classroom or at recess time with the students. It was a wonderful experience to practice the Salesian preventive system and at the same time improve my English with them in daily conversations.
I was impressed by all students, particularly my Year 7 Edwards and their home room teacher, Audrey Limberg. I received a warm welcome in the classroom by their lovely smiles on their faces and was lucky enough to get to know each student as I followed the class around and joined them on their different classes. Thanks for the great moments!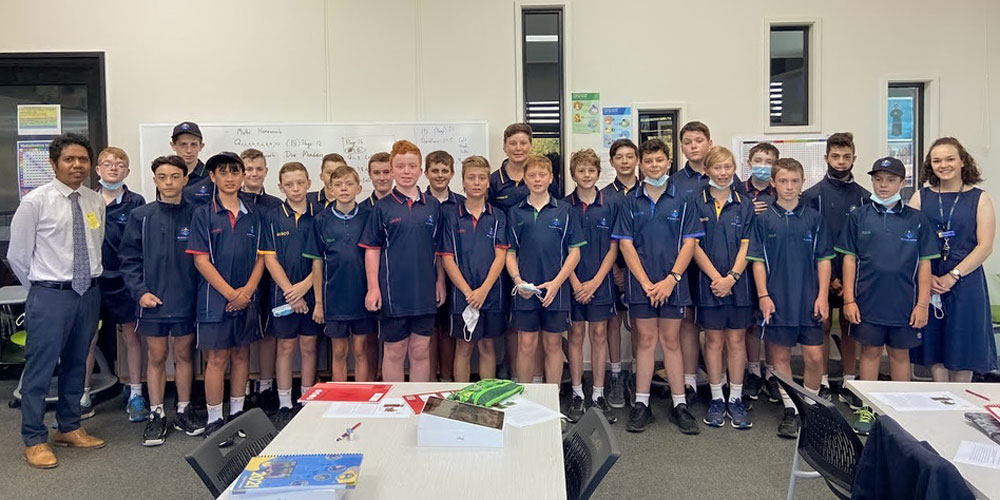 Br Lidio and the Year 7 Edwards class.
From the bottom of my heart, I would like to thank Cathy (the School Principal) who accepted our invitation.I would also like to thank all the teachers who welcomed me into their classrooms and give a special thanks to my lovely friends Bronwyn Dean and Anne Maree Pagon, who went to exceptional lengths to look after me during my time at the school. You have given me such a great opportunity to express myself and shared my life experience in the class room.
In short, I have really enjoyed this chance to learn more about the Salesian culture in our Catholic Schools. To be a Salesian, is to be actively involved in the life of the young and I feel that this is perfectly modelled in the St Joseph's environment. You, young people, are amazing. You have taught me to be a better Salesian.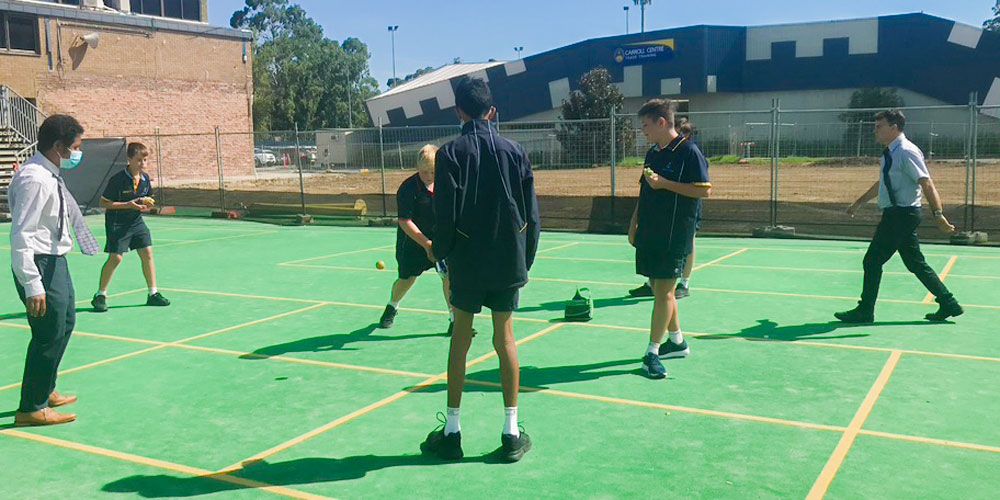 Br Lidio and the boys get involved with some friendly Downball competition!
The Salesians of Don Bosco live incredibly varied lives! Have a look at some of the other things they get up to!