Salesian Sunbury students are living out their commitment to the Don Bosco Green Alliance
Salesian College Sunbury students are adopting an admirable new idea for recycling a specific kind of rubbish. The students are seeking used toothpaste tubes, bottles and caps, toothbrushes and floss containers for their oral hygiene waste recycling drive. Rather than just dumping them into a recycling bin, they will be send theleft over rubbish they have gathered and will send them to designated places wthat will then upcycle the waste into sustainable products.
Year 10 student Michelle Grover said the drive was motivated by the recycling crisis impacting communities all over Australia. "We chose to collect oral hygiene waste to be recycled after hearing the news recently that our recycling was going to landfill," she said.
"We wanted to be able to recycle something, so we looked at a number of different drives and this was the one that we thought would have the most educational impact since these products are really only thought of as disposable. "I personally use a lot of toothbrushes and toothpaste tubes in a year. Donating this rubbish can help our planet."
The Don Bosco Green Alliance is an international network designed to bring together the youth from various Don Bosco Institutes and organization from across the globe. The aim is to create a network where the members can share and discuss the various environmental actions they can partake in, individually and as an organization. On World Envrioment Day (5th of June), those linked to the Don Bosco Green Alliance engaged in a range of activities from tree planting, reducing air pollution, workshops, programs, cleanliness drives, singing and dancing and creating awareness videos
Salesian Sunbury principal Mark Brockhus said the college had firm beliefs on recycling and looking after the environment, especially around the college's grounds, "Our college is extremely proud of the innovative ways our students continue to try to make a difference in their community and to the environment".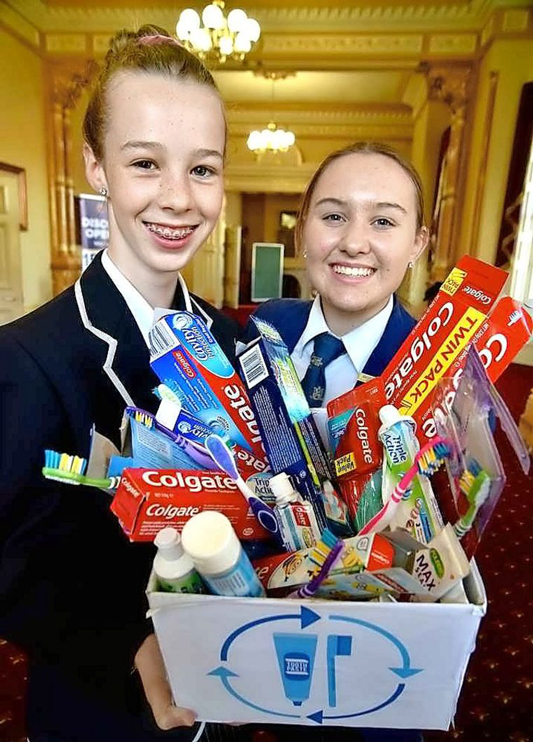 ---


Republished from Boscolink.
Original Story
---