Prep visit to St John's Parish
On Monday both prep classes from Dominic College in Glenorchy, Tasmainia made a visit to the local parish church, St John's Parish. This was a wonderful opportunity for the students to be able to compare the difference between the College's' Chapel and the local church. As part of the visit, Prep celebrated their Grade Mass at St John's with Fr Damien Sladen SDB. The theme of the mass was community and so, the highlight was the offertory procession where the students brought forward a beautiful boat that had all their pictures in it to remind them of the special community of the Catholic Church, of which they all belong to.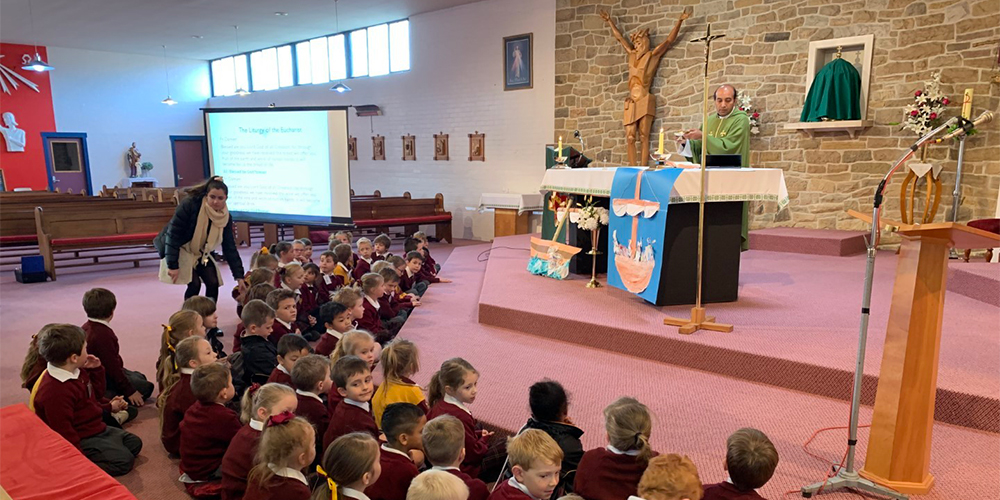 Year 1 Nazareth Project
The Year 1 students have been exploring the life of Jesus and making connections between their lifes and that of Jesus as a child and an adult. They have read Scripture passages that have shown how Jesus would tell stories to help demonstrate God's love for us.
To help the students visualise the environment that Jesus grewnup in and taught in, Year 1 built their own Nazareth! After researching and looking at maps and images of what Nazareth looked like in Jesus' time, students used recycled materials and, with a partner, created a building. They discovered that the materials used for buildings, as well as the buildings themselves back then are very different to the ones that we use today!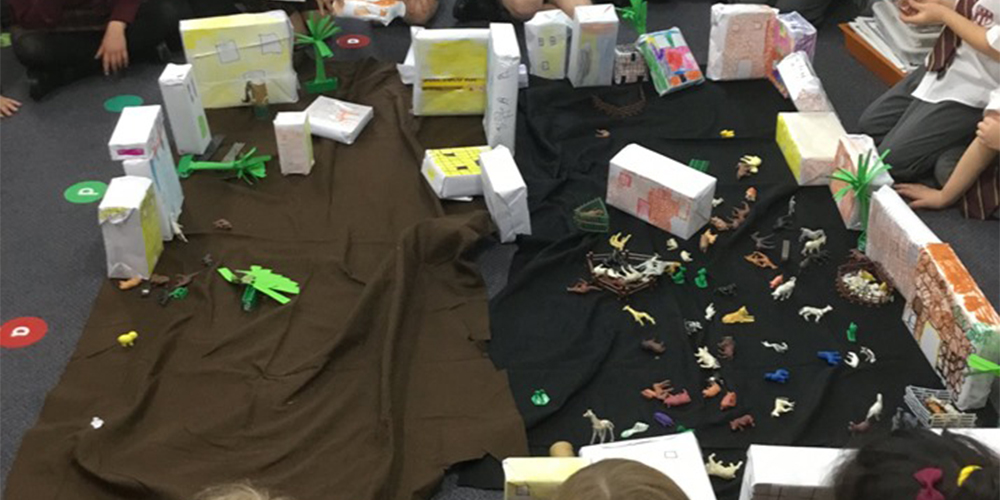 ---