As NAIDOC Week celebrations carry on around Australia, Dominic College holds an event of its own.
On Wednesday 3rd of July, Dominic College held their celebrations for NAIDOC week. The school has over 50 Indigenous students, of which principal Beth Gilligan notes that the school community are very proud of.
Dominic College views NAIDOC as a key event in the ongoing path towards Reconciliation with Indigenous and Torres Strait Islander people and was lucky enough to be able to warmly welcome the generous and gracious presence of Aunty Cheryl Mundy and Dominic College parent, dear friend and mentor to our College, Angela Triffett, two key figures for the NAIDOC celebrations.
NAIDOC (National Aboriginal and Islanders Day Observance Committee – named for the organization behind it) week is an observance held across July around Australia and typically lasts one week in each area. It is a celebration of the history, culture and achievements of Indigenous and Torres Strait Islander people and a time where many activities are organized for participation and support of local indigenous communities. On top of this, the theme for this year's NAIDOC week is Voice, Treaty, Truth, a chance to come together to establish what is the best course of action for all people going forward.
The observance of NAIDOC week included a smoking ceremony, a traditional method of welcoming people onto land. At the school assembly held to mark the occasion, three Indigenous students, Declan Triffitt-Haney, Isabella Triffitt-Haney and Jolie Everett performed the acknowledgement of country in their traditional languages.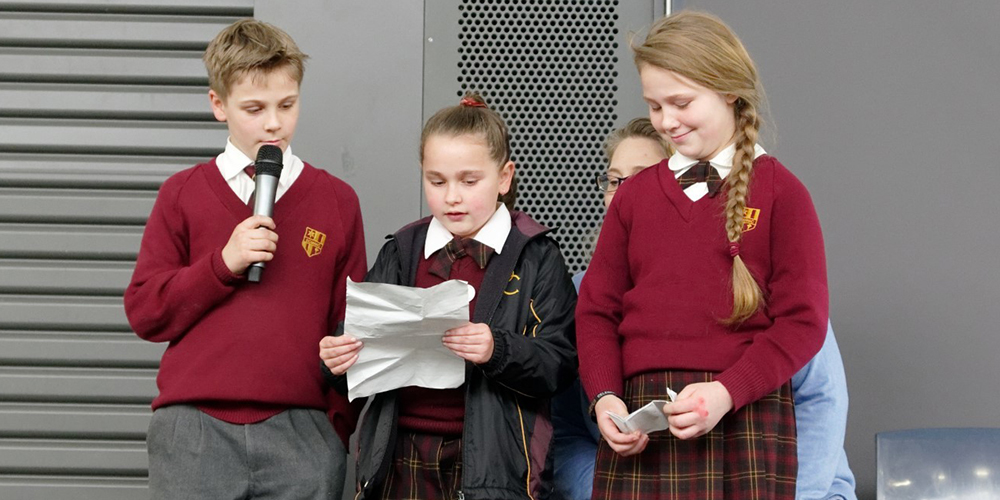 Angela Triffit, mother of Declan and Isabella, also gave a moving and deeply personal speech and Aunty Cheryl Mundy utilised her beautiful voice to enhance the celebration. Many of the Indigenous students were heavily involved in organizing and running the celebrations throughout the day. All students particpated in the event commendably and were very respectful and open-minded of the intent behind the day.