On Friday 16th August, Br Silvio Quaranta celebrated his 75th Anniversary of Salesian Profession with fellow Salesians and the residents of the St Joseph's home in Northcote, Melbourne. A special lunch was served to mark the occasion, and Fr Chris Ford celebrated Eucharist, where he made special tribute to Silvio's life story; a life that was joyfully dedicated to the Australia-Pacific province.
From the land of Don Bosco's he came; born in 1926 in a small rural village called Laguasco, approximately 60 kilometres from Turin. It was typical of many small rural towns that dotted the Piedmontese countryside and the family made it's living mainly from dairy cattle and orchards; a simple, comfortable, secure life.
It was a missionary returning from Thailand that first instilled the 10-year-old boy with an interest for mission work. The missionary used a slide projector to show the parish what life had been like in Thailand, the technology alone was a shock for many gathered, let alone the images of life on the other side of the world!
Sadly, Silvio's father passed away when he was only 40 years old, forcing the family to give up the farm life. In 1939 he was sent to a Salesian boarding and technical school at Rebaudengo, a suburb of Turin to learn a trade. Silvio was 'of delicate constitution' (as described by himself!) so he was pushed into becoming a tailor as it would not be so physically demanding.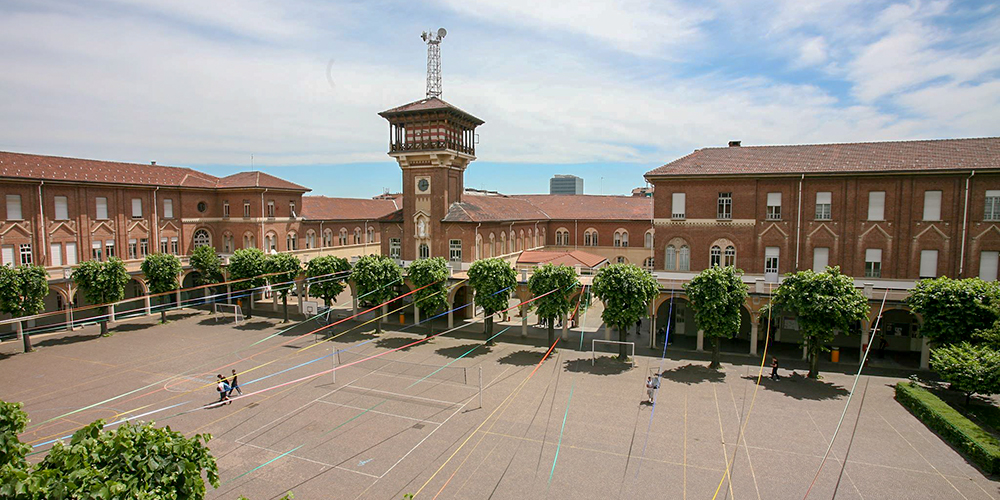 The school at Rebaudengo looks very different today than it did when Silvio attended!
It was there that he met a fellow student who was to become a staunch friend over the years, Peter Dezani who's trade was boot-making. As Silvio recalls, they struck up a close friendship and "We both joined the Salesians; I was only 17 and we made our novitiate together. We made our vows together, and came to Australia together."
"The Lord works in mysterious ways" is a common refrain, and it certainly rings as true in the story of how Silvio ended up in Australia. In 1939, a deal was made between the Italian and Australian provinces where a tailor and a shoemaker would be sent to teach their trades in Australia. Two brothers volunteered, however they made it only as far as Napoli (in southern Italy) when WWII broke out and all plans were postponed indefinitely.
Two years after the War, then provincial Fr Ciantar reminded the Superiors in Turin about the pre-war agreement and so Peter, a bootmaker and Silvio, a tailor, having been professed religious now for 4 years were chosen as substitutes to fulfil the original mission. Before leaving Italy they requested to make their perpetual profession and the Superiors granted the privilege to do so.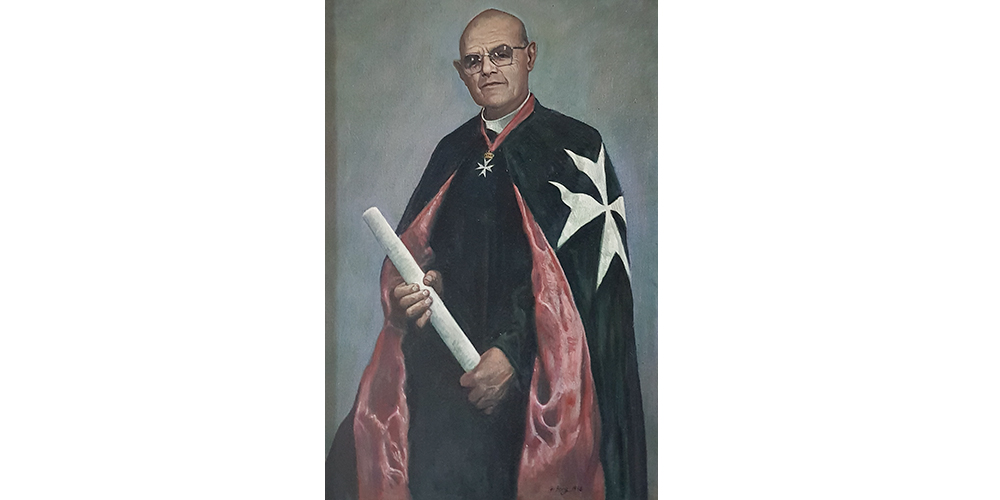 Fr Ciantar played a crucial role in ensuring the early successes of the Salesians in Australia
Arriving in Australia in 1948, Silvio and Peter spent 9 months in Sunbury learning English. In 1949 they moved to Adelaide to start teaching technical courses. The next 11 years were some of the happiest hears of Silvio's life, where he thrived both as a teacher and living in community in Australia. In 1959 he moved to Brunswick to work in the hostel and carried on with cooking and tailoring. Afterwards, he spent three years (1961-1964) in the formation community of Oakleigh, before then going on to Lysterfield, where he ended up spending two thirds of his religious life.
In Lysterfield, Silvio worked with the young Salesians in formation, cooking for them and making their cassocks in the days when they were still worn, as well as making the robes for other orders and diocesan priests. When they were no longer used, echoes from his very young life rung through; he became interested and took over the supervision of the farm. Silvio was there for many years, until eventually the body became too frail for such work and he moved to the St. Joseph's home. It was with a smile and the flash of humor that Silvio was very well known for when he once said "Feed me lambs, take care of my sheep said the Lord, well, I ended up not only feeding the sheep and lambs but dressing them in trousers, jackets and cassocks as well!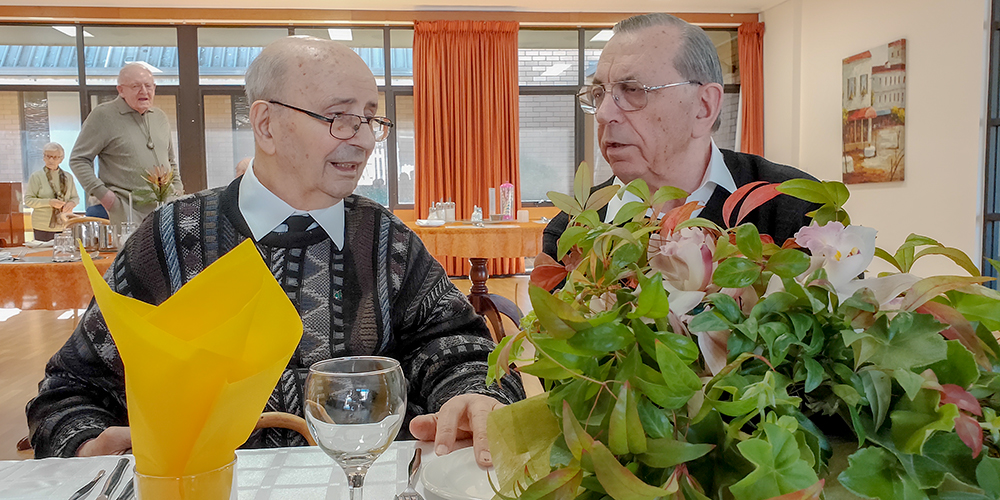 Br Silvio & Fr Frank reminisce about the good old days at the celebrations.
He is the sort of charcter that even just the mere mention of his name to someone who knows him will cause them to recall fond memories and happy stories - and so often the word used to describe him is "inspirational", or even, "real-life saint". Br Silvio has been an incredible gift to this province, and to all who were lucky enough to have encountered him. His care and compassion still burn true today, as well as his unquenchable charismatic personality. He has shown he has a resilience of the highest standard; coming to a foreign land, learning a new language and picking up new trades and skills as determined by what was needed at the time.
A heartfelt thank-you and a hearty congratulations to you, brother Silvio!
---
Have you thought about becoming a Salesian brother or priest? Would you simply like more information?
Click here!

---