The great, striking message of Christmas, destined to change the face of the earth and fill it with joy, first appeared insignificant; a newborn lying in a manger. We, too, through so many small and gentle signs, in so many small and forgotten places, announce God every day.
As a young priest, Don Bosco went with his mentor and friend, Fr Joseph Cafasso to a nearby prison. This experience upset Don Bosco very much and he said to himself "these young men ought to find a friend on the outside who will care for them, assist them, teach them, and take them to church on holy days."
He brought them little gifts and good thoughts to help them reflect. They promised to act better, but when he returned everything was just as it had been before.
One time Don Bosco broke down in tears.
"Why is that priest crying?" one of the young prisoners asked. Another answered, "Because he loves us. My mum would cry too, if she saw me in here." This was Don Bosco's heart.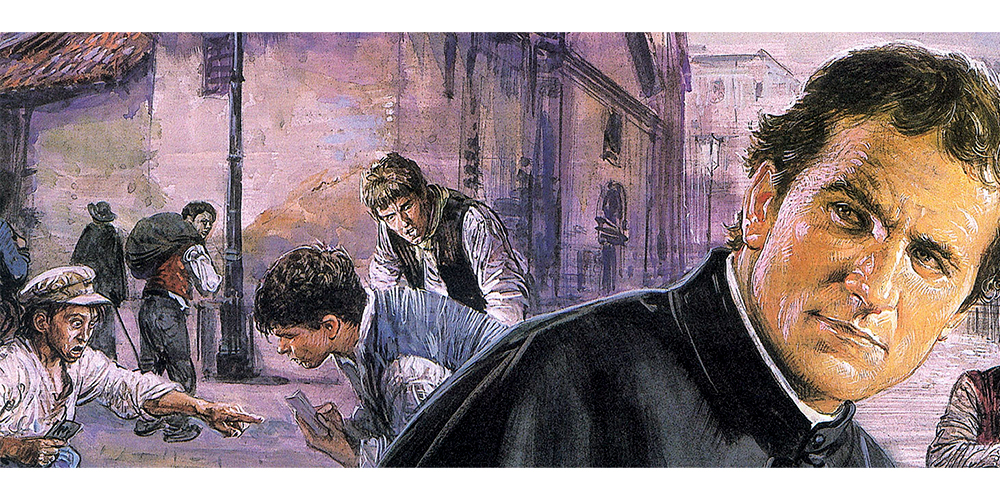 Just seeing young people on the path to ruin was enough to make Don Bosco cry out in pain
For those who felt alone in the world, coming into contact with Don Bosco's fatherly affection, Mamma Margaret's maternal love and the fraternal affection of the Oratory community, was to revive and to live – truly live – for the first time in their life. The young boys and men did not come to seek out a priest; they came looking for a father, a brother and a friend.
Educators are not to be "policemen" said Don Bosco, they are fathers and mothers, brothers and sisters, friends who teach the young to think, reflect and evaluate. The key to all this is being present in the midst of the young. In Don Bosco's mind, education is handed down through personal contact, almost as an exchange of energies.
For as long as he was able, Don Bosco used to leave everything aside so as to be present in the courtyard with his boys and young men. This was simply his way of living the Eucharist: "Until my very last breath, everything will be for you."
During the Synod on the Young, at which I participated, the words of the young people reawakened us. They politely asked us to be more courageous in witnessing with our lives what we proclaim and what we truly believe. They need adults, and not only church people, who will be witnesses because there is a dearth of paternal and maternal figures in the world.
We need to continue to respond, in all our places, to ensure that a true and authentic, mature and healthy motherhood and fatherhood can take place. At times an educator is a friend or a brother or sister for the young, but he or she also needs to be a true father or mother, for this is one of the greatest gifts that we must continue to give.
On Christmas Day, we will celebrate the miraculous revelation of the Father's nature with which Christ is in complete union. Jesus is God, and He shows us this even as a baby. Never in history had anything like this happened – God with the face of a baby. At the centre of our Faith there is a true tenderness toward the little, the simple, the downtrodden, and not some cold logic.
Our young people ought to hear us say that we love them and want to travel with them along life's journey. They ought to feel that our presence among them is affectionate. They ought to feel that we want to share with them the best of what we have: Jesus Christ; not that we want to impose on them how they must live. They ought to feel that we are here for them and, if they allow us, to share their happiness, hopes, joys, sufferings, tears, confusion, search for meaning, vocation, past, present and future.
How can we demonstrate that God exists?
A little child asked his mother: "Do you think God exists?" "Yes" came the confident reply. "What is He like?" The woman drew her child close to her, hugged him tight, and said, "God is like this." "I understand," said the child as a great warm smile grew on his face.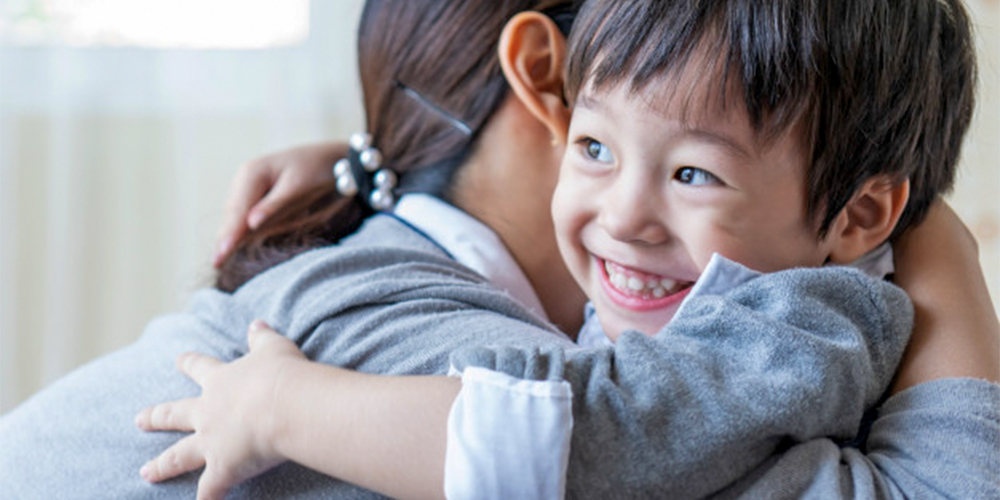 There are not many things more beautiful than a child's face lit up with joy and love!
The young must feel that we are whispering God to them. Perhaps we will not be able to reason out complex theologies, but we can make sure that they feel through our little interactions that Jesus loves them and always welcomes them.
Then, just like Don Bosco in his last Masses in the Basilica of the Sacred Heart, we will understand that it was all worth it.