The Rector Major wrote the follow as an open letter to all young people, marking the Feast of Don Bosco 2020.
My dear young people from all over our beautiful Salesian world.
My greeting today is firstly for you. Naturally, I extend my affection to all my Salesian confreres, to the sisters, Daughters of Mary Help of Christians, to the Salesian Cooperators, to the Past Pupils and to all the other members of our beautiful and great Salesian Family.
Dear young people, I am writing to you on the 31st of January from Valdocco, the very place where Don Bosco spent so much of his ministry. I spoke to Him about you. I prayed to the Lord, for all of you, for all the children, adolescents and young people of the world. My dear young people, praying for you is a beautiful expression of affection and love; Don Bosco did it for his young people whilst among them, and these prayers are my gift to you.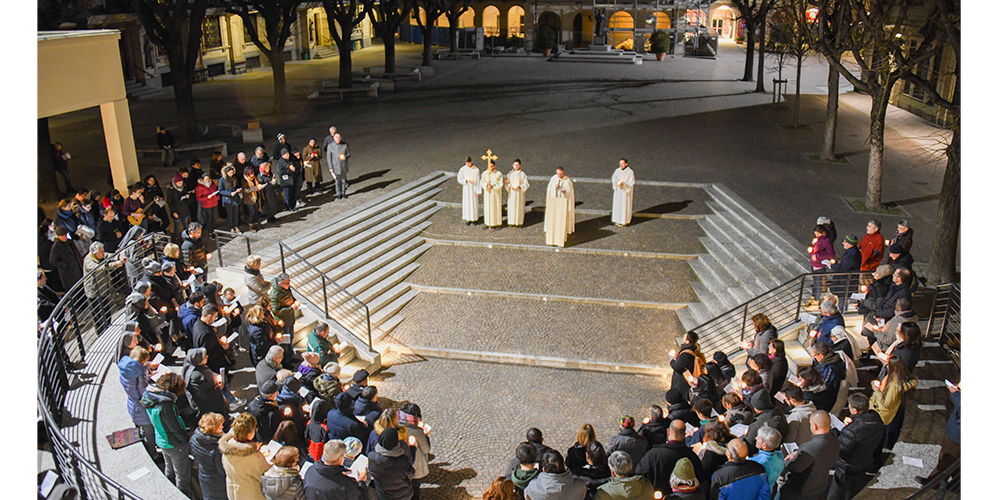 A recent prayer service takes place in the courtyard at Valdocco, where Don Bosco spent many years of his life.
I have a deep desire that all young people of the world, feel as if they were in their own homes when they are in Salesian houses. The doors of Salesian houses must be, and I wish they shall always be, totally open for you. Therefore, the doors of our hearts must also be open; those hearts of every single member of our Salesian Family.
I continue to hold hope deep in my heart that every member of our Salesian Family continues to journey with you, to understand you in the depth of your being, and to share your labours, your hopes, your dreams and your projects. Don Bosco transformed his fondness for young people into a mission, making it the reason for his existence. I ask the same for all of us, of all adults who accompany you.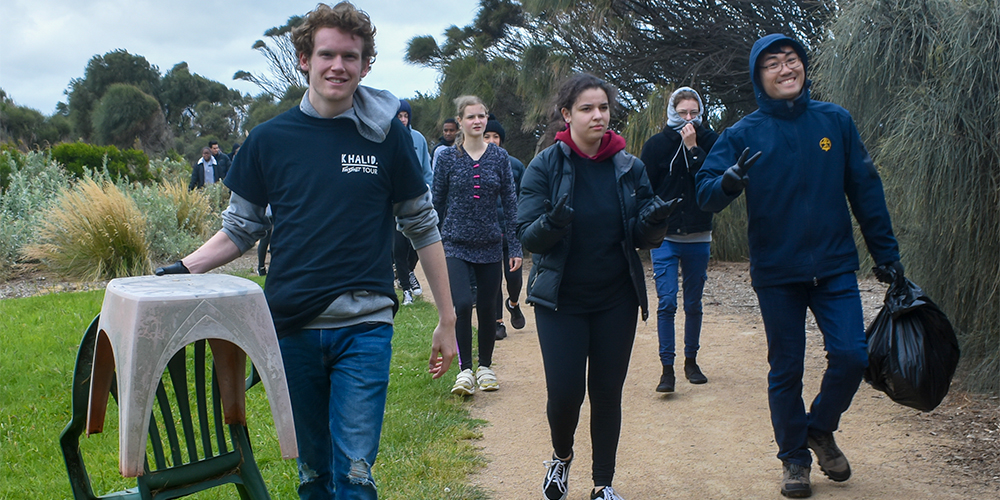 Salesians and young people journey together, giving up their time to clean the local beach.
I ask you to constantly renew the friendship you have with your elders, those who guide you, the consecrated and the lay, so that we may walk together towards the ideals of the true project of man and woman from God's point of view. We need your help as much as you need ours; young and old, we educate each other, giving each other the gift of who we really are.
This is not just a fashionable statement; it is a profound conviction that comes from Don Bosco himself, because his boys also made Don Bosco what he was. Help us, dear young people, to give our best, to grow, to be better; help us be the best we can, so that we never disappoint you.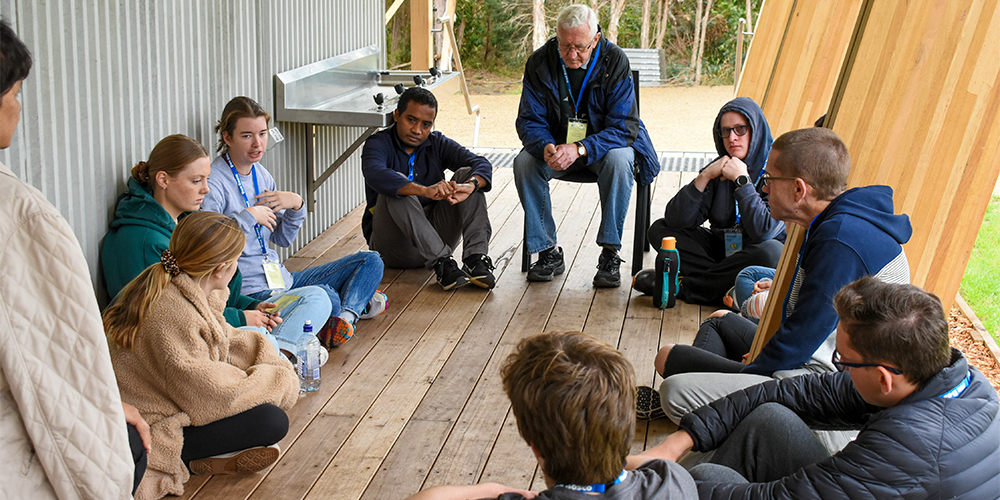 Only by sharing our varied and diverse life experiences, we can move forward towards a better future for all.
Always remember dear young people, that the most precious thing we have to offer are not houses nor schools, sports facilities, universities or youth centres or even oratories. The most precious thing we have is Jesus Christ, who conquered us and made us fall in love.
The most precious thing we have and that we can offer you is, like Don Bosco did with his children, is an encounter with God our Father, through His Son Jesus Christ. I dream that this becomes reality every day, in all places, in all the countries and cultures where you are. In all religions. That we can help you meet God, and in Him to discover the beauty of the Life that God has given you.
Finally, to quote our beloved Father Don Bosco, I wish you all, my dear friends, to be very happy here and in Eternity. Be happy and make your families and everyone in your little daily universe happy every day.
With affection, in the name of our Father Don Bosco, I greet you,
Ángel Fernández Artime, SDB
Rector-Major.