Greetings to my dear friends in the Salesian Youth Movement of the Australia-Pacific Province – both young and 'young at heart'.
I am about to conclude my responsibility as the Province Delegate for Youth Ministry – after fourteen years in this role! It is well time for me to have a change of ministry and responsibility within the Salesian mission in our Province and for a fresher and more youthful vision and energy to Youth Ministry.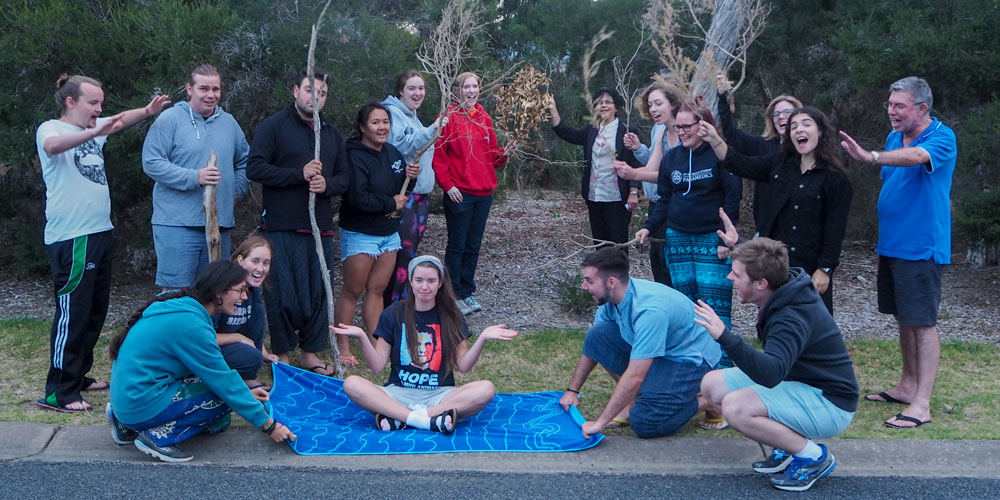 Bernie and the Australian Salesian Youth Community recreate a scene from the bible.
Salesian Youth Ministry is our very 'reason for being' as part of the Salesian Family, following the inspiration of Don Bosco, to follow Jesus and to be 'educated and evangelised' so that we can become 'Good Christians and Upright Citizens' as our Strenna for 2020 has constantly reminded us.
There have been many events, activities, projects and celebrations that have been part of this period, and many different settings in which they have occurred: schools, parishes, youth centres, youth groups, communities; camps, immersions, pilgrimages, Oz/Sam/Bula/Kiwi Boscos, pilgrimages feast days,gatherings, retreats, picnics, games and music.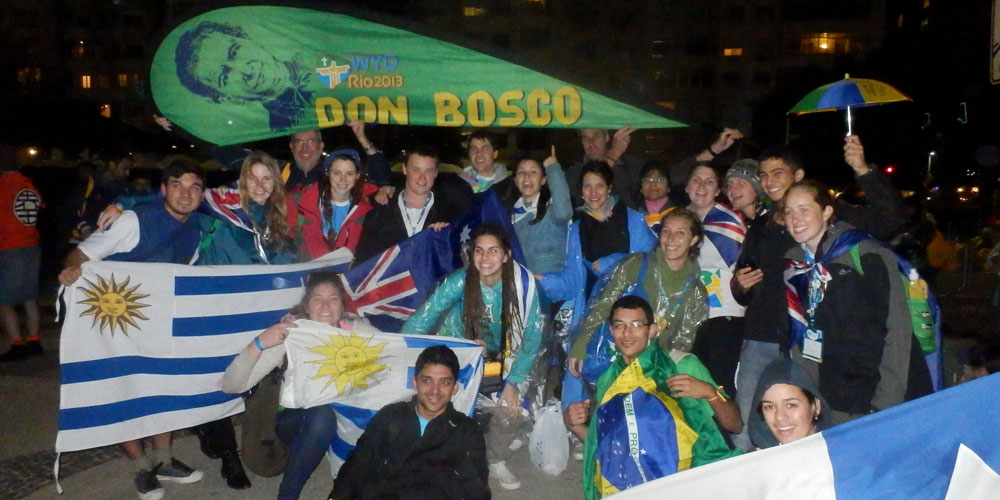 Bernie right in the thick of the action at Copacabana beach in Rio de Janeiro during World Youth Day 2013!
However, the most important elements of our Salesian Family and our Salesian Youth Movement are not what we do but who we are and to use these activities as a way of creating community – a Home that Welcomes, a School that prepares for Life, a Parish that Evangelizes and a Playground where we meet and enjoy one another's company – and of being present to one another – in joy and hope and love.
My thanks and encouragement goes to all the young people who are and have been part of the Salesian Youth Movement. I encourage you to continue to be inspired by Don Bosco, his dreams for young people, his vision for a way of living out your Christian life and contribution to your communities. Your enthusiasm, commitment, openness, generosity and engagement has been truly amazing.
My thanks and gratitude go to all the 'young at heart' who have been inspirational mentors, guides, and accompaniers to the young people on their journeys – the staff in our schools, the members of the Youth Ministry Team, the Directors/Managers of our Youth Centres/Camps/Retreats, the thousands of volunteers – who contribute so wonderfully in so many different ways and settings so that the young may come to know Don Bosco who leads us to know Jesus and his Blessed Mother Mary. This is truly a Salesian vocation. Your dedication, passion, faith, understanding and vision has been inspirational to so many young people.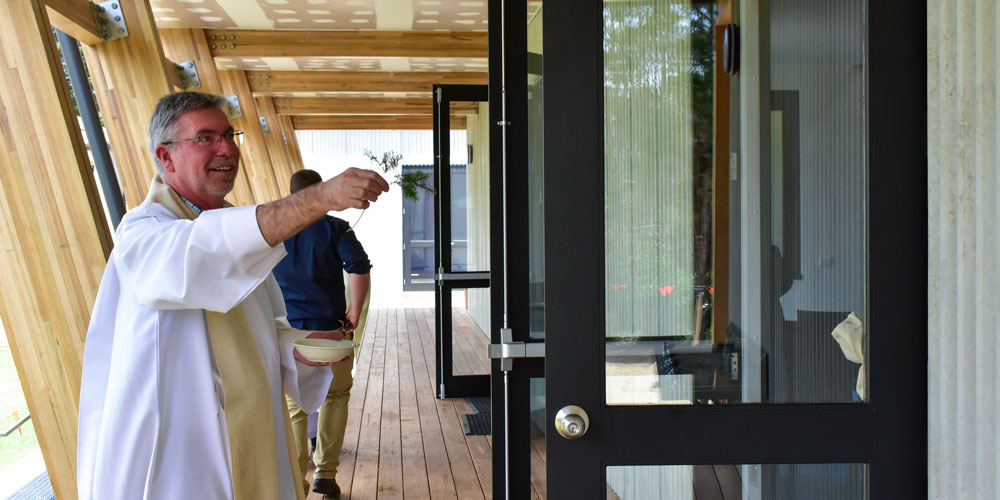 Bernie blesses the new gym as a part of the suite of new buildings at the Don Bosco Camp
As we look to 2021, in hopefully a 'post-covid era', let us all be inspired by the Strenna of the Rector Major 'Moved by Hope: See I am making all things new' and be people of hope and newness.
Let us continue to be inspired by Don Bosco and his wonderful charism and entrust ourselves anew to the woman in his dream, Mary the mother of Jesus.
To find out more about the life of a Salesian,
Click here!