Fr Chisomo Joseph James Nakholi is a Salesian missionary living and working South Sudan, who recently interviewed about his experience so far.
What are the roots of your Christian Vocation and Salesian Vocation?
I went to the Minor Seminary at an early age in Malawi (a country in East Africa). I was so young then and life at Mzimu Woyera seminary in Chikwawa really gave me an opportunity to discern my vocation. Priesthood was not on top of my life choices - I wanted to study Aeronautical Engineering but as I found out, God has his own ways!
As days went by things began unfolding in both dreams and daily encounters with people that I decided maybe serving the Lord was best for me. When I was in my final grade of high school I had to make two choices. So far, the Jesuit spirituality had attracted me to the Holy Spirit and I decided to serve God as religious after a year of discernment.
At this point in time I didn't know much about the Salesians; I only knew of the Don Bosco Mission in Lilongwe (the capital of Malawi)0. When I went for the come and see program in the Jesuit house I met a friend who introduced me to the Salesians and interestingly the first priest I met (Fr. Jorge Ormeno, a Peruvian Missionary to Malawi at the time) helped me understand who Don Bosco was and from there I couldn't resist!
How was your Missionary Vocation born?
The experience of meeting so many missionaries in Zambia and elsewhere arose my desire to serve others too. I spoke to the Provincial at that time, Fr. Joseph Czewinski and later Fr. George Chalissery who offered so much support without making my desire for missionary life difficult.
After some initial training in Rome, I learnt that my mission was to be South Sudan. It was a place I never expected, never planned and wasn't ready to go to. Other people around me discouraged me to go and honestly, I saw the sense in their discouragement. I had lost the spirit to go to be a missionary to Sudan, but remembering some childhood dreams, I took it upon myself to travel there and try it out for one year.
Today I look back and say if I ever made a best decision in my life, it was deciding to come and work in South Sudan. There was no turning back. I am now know I will remain here to the end as long as my health and superiors see fit.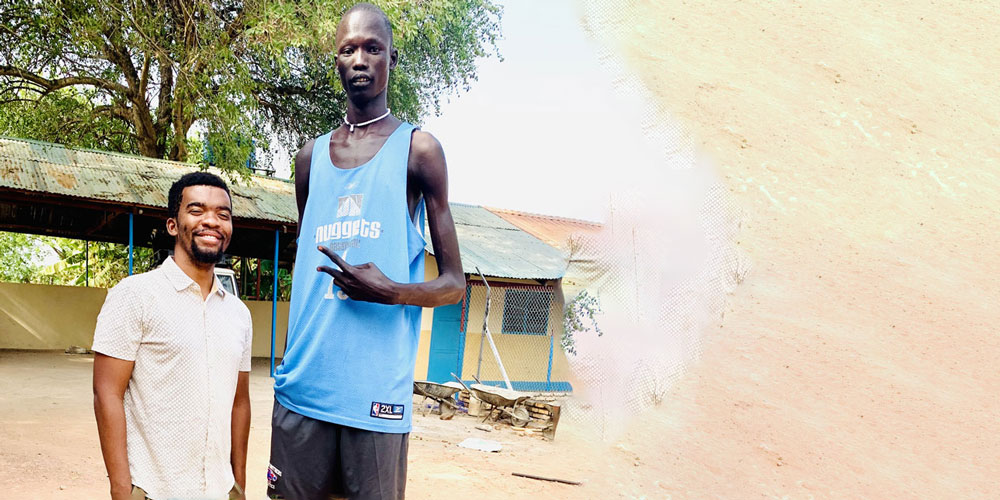 As a boy, Joseph had a dream that he would one day be a priest, serving amongst tall people; when he saw how tall some of the people are in South Sudan, it helped encourage him that he was in the right place!
What are the Joys in your Missionary Life?
South Sudan is a very amazing country with very beautiful and kind people. Their suffering as a result of so many years of war, the temperament of the people and their challenges of daily life automatically made me fall in love with my new life. Staying here I grew up and became a man. You face reality as it is and adjust accordingly to survive. Serving the poor young people especially the Lepers in Tonj has given me a great sense of fulfilment.
What are the Challenges in your missionary life?
I have always believed that when we have no challenges within, challenges from without us can have no control. Cultivating sanctity within me has made it bearable to handle the daily sorrows of daily life. I have a 'why' to live and that makes it possible to face anything that comes.
At the moment I can say that seeing the young people here who have so man problems challenges me. Learning to be within the culture of the people will take some time and that needs time and prayers. Finally, dealing with people who have been through war is not easy. But that builds me each single day to learn and trust God more.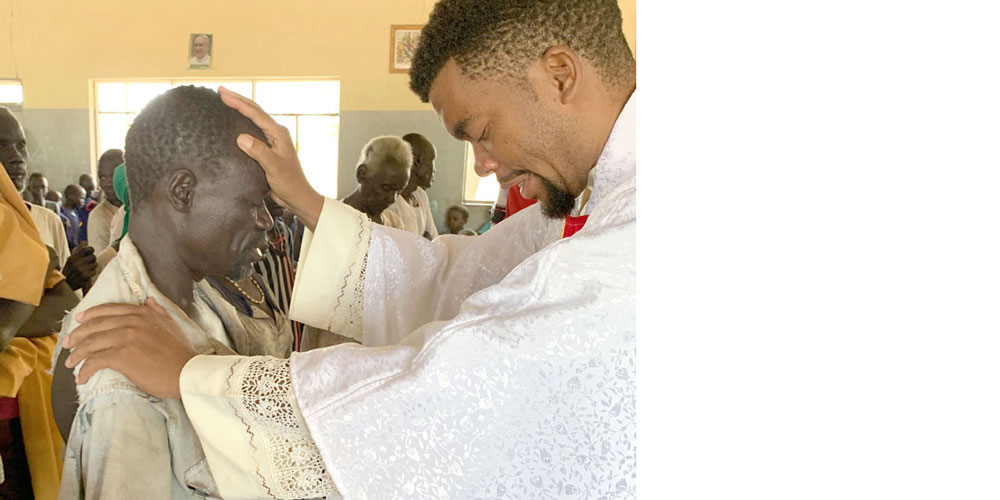 Fr Joseph is fully dedicated to the people of South Sudan now, serving them however he is needed.
Your Message to the young people?
Have peace within. Seek Christ deeply for He heals deeply. Purity makes us happy. To truly love the Lord, we must also fall in love with the Bible and trust the powerful intercession of our Mother Mary.
Life is hard and it is so for everyone but Challenges and problems are ways in which God speaks to us but hard times strengthen us. Never settle for anything that will make you detached from the Lord.
Be passionate! Follow your dreams! Missionary life is beautiful. Go beyond the limits of your fears. And leave the rest to God for him alone is permanent. All things are passing. Be joyful in all things!


With thanks to BoscoLink for this story.