Fr Norman Ford was born in 1935 in Ballarat, Victoria and educated at De La Salle College, Malvern. He entered the Salesian novitiate in 1952 and professed temporary vows in 1953.
At the time it was the practice of sending Salesian students in Australia for philosophical studies and post-novitiate formation to India. Norman studied at Salesian College Sonada in the Darjeeling hills of the West Bengal state and stated that given the chance he would have remained a missionary in India. 

Brother Norman returned home and taught at Salesian College Sunbury from 1955 to 1959. Then, as was the practice, he studied theology overseas at the Salesian Pontifical Athenaeum in Turin, Italy. He was ordained a priest by Bishop Giuseppe Cognata SDB on 9 February 1964 at Valdocco, Turin. Father Norman undertook further studies in philosophy and wrote his doctoral dissertation on the work of English philosopher Peter F. Strawson.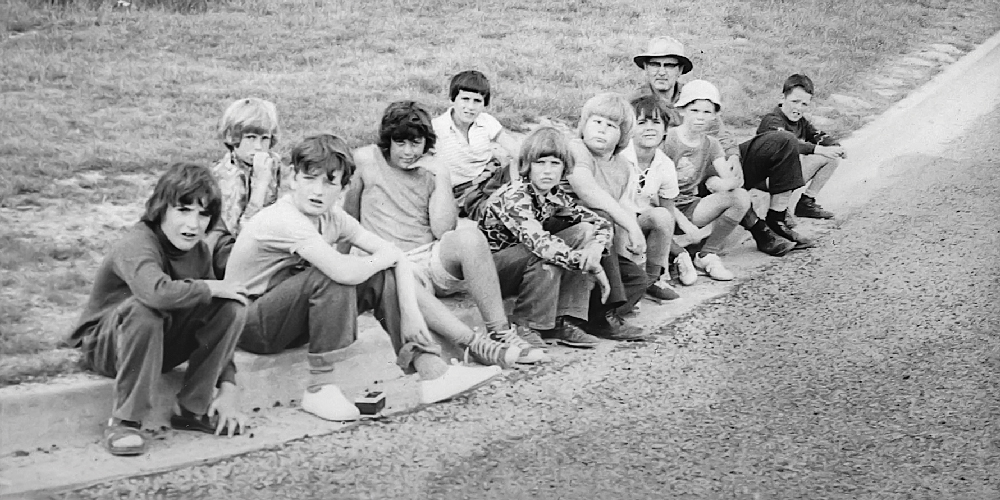 Norm with young people during a trip to Don Bosco Camp

Norman Ford was also a scholar, lecturer, researcher, author and bioethicst. Provincial Fr Will Matthews described him as "a highly academic, yet simple consecrated person who spent most of his life in tertiary education and research particularly in the fields of philosophy and ethics." He served as a Master of the Catholic Theological College in Melbourne and continued to teach philosophy for many years.

Norm won world-wide recognition for his scholarship in the field of bioethics, has an outstanding publications record, and was a regular participant and speaker at international conferences. Norm also was the Foundation Director of the Caroline Chisholm Centre for Health Ethics in East Melbourne.

In the field of bioethics, Fr Norman had discussions with the Congregation for the Doctrine of the Faith and its prefect, Cardinal Joseph Ratzinger. 
As Norman's thinking on bioethics evolved, his writings were criticised by other scholars including Catholics, yet he remained faithful to the teachings of the Church and published articles explaining the Catholic approaches to human reproductive technology, embryonic stem cell research, and other areas of medical ethics. 

His other honours in academia were: appointment as an Emeritus Professor of the University of Divinity in 2016; appointment as Senior Fellow of Catholic Theology College, East Melbourne in 2005;  President (1991–93) of the Melbourne College of Divinity;  Master of Catholic Theological College (1986–91) and Honorary Research Fellow in the School of Philosophy and Bioethics at Monash University.
Norm celebrates a mass

Norman contributed to the Salesian mission and community life as director of novices, principal, rector, bursar, and official censor for the Province .
 He was a member of the Salesian Community in Brunswick, Victoria in recent years, though he had  to spend the last few years at Mercy Place in East Melbourne. Fr Norman contributed to the Salesian mission and community life as director of novices, principal, rector, bursar, and censor deputatus. 

Paradoxically for one who used his mind and reason to think about moral issues, Fr Norman experienced the loss of mind and memory towards the end of his life. 
He departed this world peacefully on 25 June 2022, aged 87. Fr "Norm" was 87 years of age, a professed Salesian for 69 years, and a priest for 58 years.


This article originally appeared in the Spring 2022 edition of the Salesian Bulletin, which is available now!