The Australian summer forever seems to be a point of conversation – drought, scorching heat, a break from school that only gets longer as you progress through to senior years of schooling, and for Young Salesians – weeks of anticipation for the camps to begin.
Summer is a particularly unique time for young Salesians in Australia (mostly for Victorian-based leaders, although each year more make the trip interstate!). The momentum starts to build with the Salesian Leadership camp at Safety Beach during the first week of summer. This camp serves as a time for Leaders to gather and refocus on their role as leaders as they look towards the three weeks of camps that will take place during January.
The most recent Salesian Leadership camp particularly challenged leaders to think creatively and consider the needs of the young people soon to be in their care – our ultimate role as leaders is to create a joyful experience through which these campers can be happy.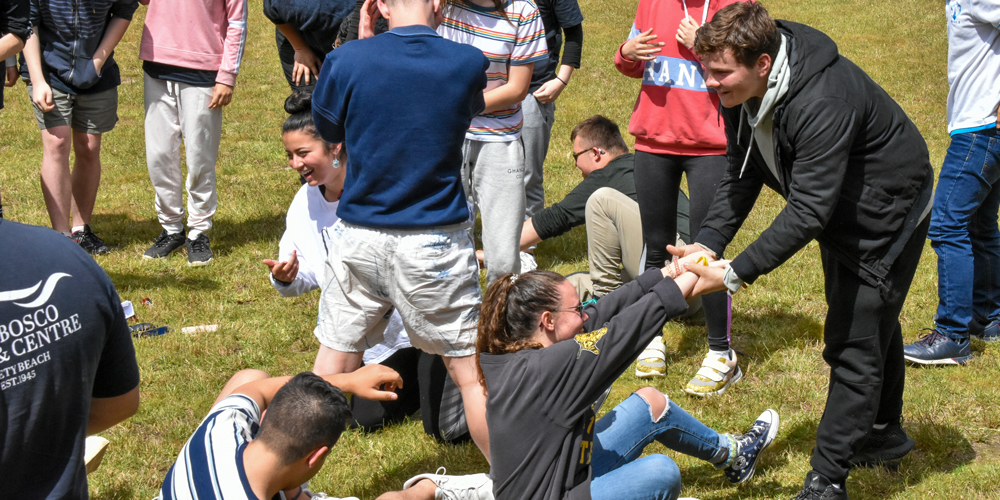 Helping one another and working collaboratively to create joyful experiences is a hallmark of Salesian Leadership
Additionally, many leaders were able to share and exchange fresh skills and experiences, as the majority of the participants were new to leading camps yet well-versed in other Salesian settings, having grown up attending Salesian camps or Salesian schools.
Salesian Leadership camp is an incredible time of both learning and joy for the young people involved and is a catalyst in motivating them to give up time during their holidays to lead on the Salesian holiday camps around Australia. The Don Bosco Camp and Centre (in Victoria) celebrates its 75th Anniversary this year; a great source of joy for many Salesian young people to serve, journey and share their joy with long-time campers. They have also contributed to the tradition of providing young people with a Salesian experience.
After many summers as a young Salesian spent on holiday camps, leading and facilitating activities for young, enthusiastic campers, I still struggle to properly describe what it is that we actually do on these camps. However, for the sake of this account, I will say that what we do is build relationships.
Building relationships with the young people who attend the camps, whilst also assisting them to build relationships with each other is at the core of why the camps are a success and the highlight of each summer. Without attractions such as flying foxes, high ropes courses, or giant swings, leaders are firstly challenged to hone their own creativity and sense of fun in preparing the games and activities for the camps. Beyond this, they are again challenged to use their own talents and imagination to be present and engaged with the campers.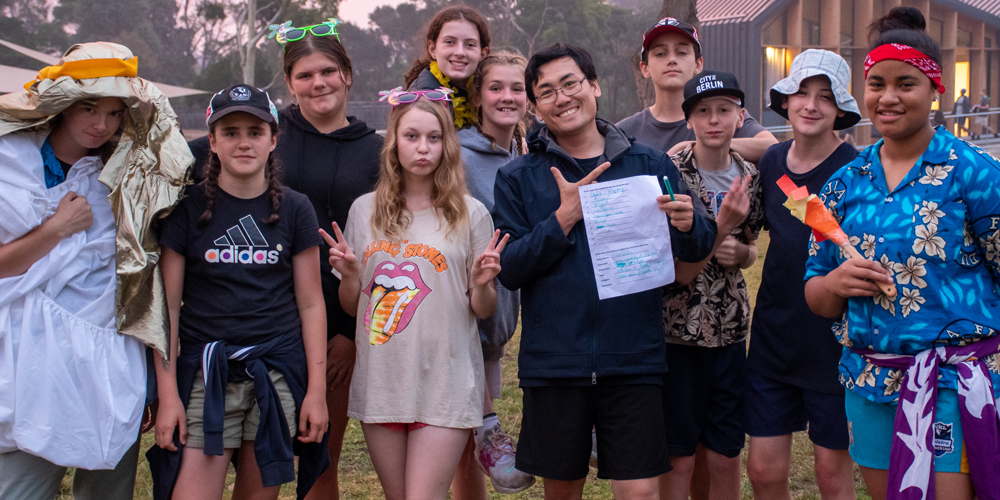 Funny costumes and brave leaders help break barriers and allow for all campers to have a great time!
For many young Salesians, summer is one of the most active times of the year. It is also one of the most rewarding. After finishing up a week of camp (or sometimes two or even three!) the leaders are exhausted, but also grateful – grateful for another summer full of joy.
They are also grateful for an environment where they could learn and put into practice what they had learnt previously as leaders and Salesians. Fittingly, the three weeks of holiday camps conclude at Don Bosco Camp and Centre a week before the feast of St John Bosco, a timely opportunity to enjoy celebrations in praise of Don Bosco, and reflect on the importance of his mission that is still relevant today.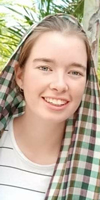 Teaghan is a Salesian leader and frequent columnist of the Salesian Bulletin, offering fresh perspectives on a wide variety of issues.
---
Republished from the Australian Salesian Bulletin - Autumn 2020



Read or Download the Salesian Bulletin
Subscribe for FREE to the Salesian Bulletin
---