In light of the ongoing Global situation that limits travel, the Salesian Youth Movement of Europe and the Middle East have come up with a novel way that will provide spiritual enrichment to young people around the globe.
Last year, a highly successful spiritual retreat was run in Becchi, the part of Italy where Don Bosco grew up. Restrictions have prevented it from occurring again this year in a physical manner, so it has instead been transformed and offered on the digital platform.
Fr Fabio Attard, SDB will provide spiritual direction and input each day from the 14th to the 17th of April, at 8pm AET. Each of these sessions will be followed by a sharing session, which will commence at 11pm AET.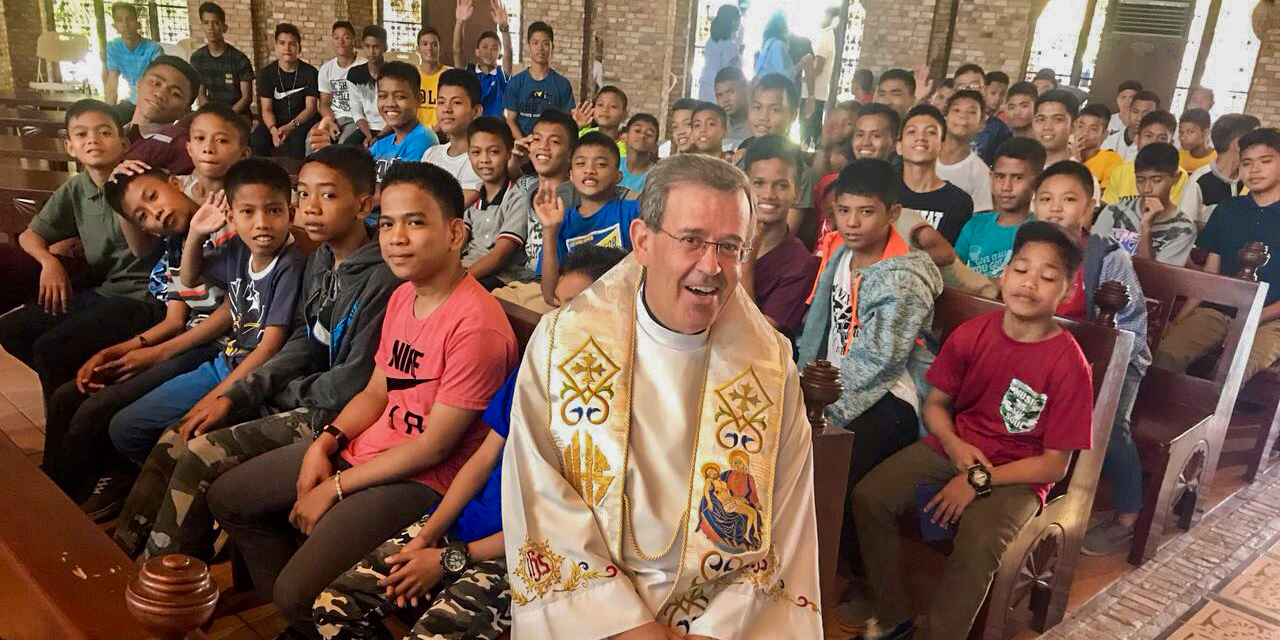 Fr. Fabio picutred during a trip to the Phillipines
Fr Fabio is the outgoing Councillor for Youth Ministry and is especially well known to the Salesian Youth Movement of Australia Pacific. Each World Youth Day event, he actively seeks out anyone from Australia, hoping to catch up with old friends, both young and old!
All young people are heartedly encouraged to register for this free event. Those who are wishing to participate will require a Google account, as the retreat will take place using Google Meet.
Participants are asked to register at this link, so that they may be sent the meeting link ahead of time.