OzBosco will go ahead in 2020, albeit in a completely different format! Restrictions placed on gatherings of people in light of COVID-19 quickly made it clear that it would be impossible to host in its traditional format.
The planning team has been working tirelessly ever since and are very pleased that the show will go on in 2020. Making the most of digital communications technology, it will be presented via streaming services online.
"It's a really exciting chance to push the envelope and come up with ideas we normally wouldn't consider" said James Sutton, youth leader with the Salesians in Gawler and member of the planning team. "As soon as we decided to move it to an online OzBosco, we knew we had to come with an entirely new way of doing things, not just forcing what we'd normally do the online medium."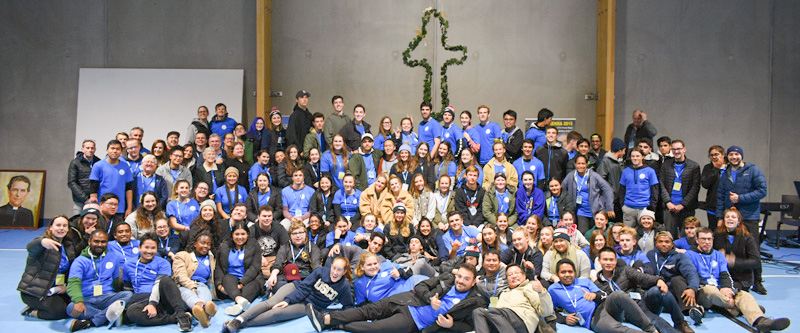 The group photo for OzBosco 2020 will look totally different to this one from 2019!!
As is the OzBosco way, the theme for the presentations and activities will follow the 2020 Salesian strenna of "Good Christians and Upright Citizens". Every year, the Rector-Major of the Salesians chooses a theme that will help colour all events of the year; this is known as the Strenna.
The concept behind Good Christians and Upright Citizens is based on a frequent saying of Don Bosco. He would often teach his boys about the importance of being good, honest contributors to society, whilst also maintaining their faith lives, ensuring the betterment of their souls. For Don Bosco, this was the only way forward, ensuring young people would be able to live the best life possible, no matter what circumstances they foundthemselves in.
OzBosco 2020 will be presented across several online platforms. Participants are asked to stay tuned to the SYM Facebook Page, where further details will be annouced. All those would like to require are asked to register as they normally would and will then be sent the access links, timetables and passwords closer to the date, which is also to be announced.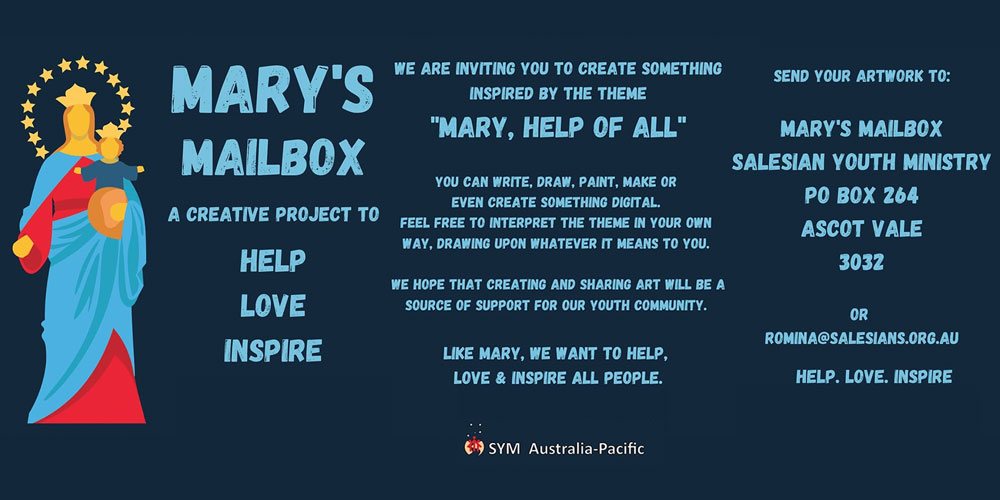 During Mary's month of May, Salesian Youth Ministry is inviting you to take part in an arts and crafts challenge dedicated to Mary!