Salesian Youth Day (SYD) is no longer a strange term in the Salesian Family for the China province and instead, one that brings great joy to hundreds of young people. It was hosted at the Salesian Youth Ministry Office based in Hong Kong, taking place on the 27th of February, through the online platform. It is usually held at provincial level and occasionally participants also come from a wider regional and international level.
Cancelled in 2020 due to the pandemic, participants were especially eager to join back in on the activities. Approximately 400 young people participated, joined by Salesian priests, brothers, and sisters. All were called to celebrate their common identity as Salesian, reflecting on the depth of the pastoral theme of the year.
The theme this year was "Be masters of the earth". Through games, short films made by some of the young participants and prayer, participants learned a variety of ways in which they can take better care of God's creation.
Boiling down to three key points, better care for the environment consists of wise consumption, that is, to buy something you need but not something you want; healthy diet, that is, not to waste food and to eat green; and waste reduction by not using disposable product.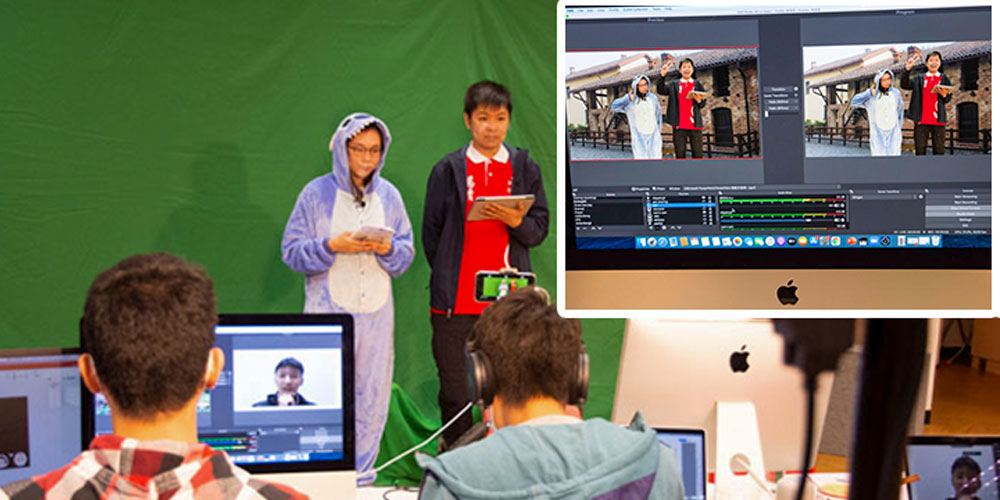 Through clever use of green screens, the hosts could appear anywhere they wanted - including Don Bosco's birth place!
Salesian Youth Day started with a short film -"The Covenant Engraved in Everyone's Heart". It uses the rainbow as a symbol representing the covenant between God and people, only the rainbow is losing its colour due to the destruction of the environment, such as air pollution, over-exploitation of land and contamination of plastic chemicals etc.
In order to remind humanity about the invitation of God to be a true master of the land, an advocacy organization invites the 4 protagonists (Ann, Victor, Mandy, Tao Shao) to participate in a campaign called "Remembering the Covenant with God" so as to change their habits while they are asked to live together. With an increased awareness of environmental protection, they assist in recolouring the "rainbow" of the Covenant.
After the short film, the participants reflected in small groups on how they could change in their lifestyle to save the environment. Then, they played a range of mini-games using the app "Goose Chase" to discover that some of us had actually unwittingly started to be more environmentally friendly in past years.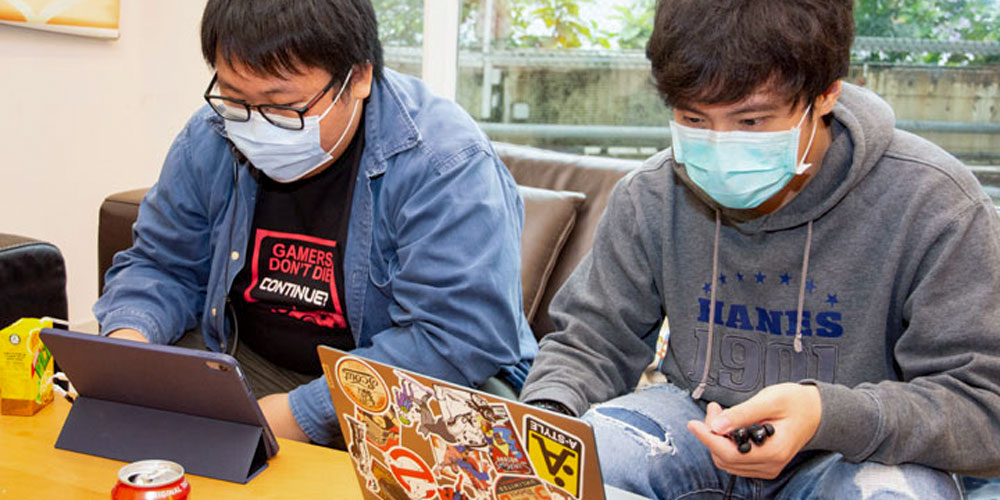 Young people check what their next mini-game is on the Goose Chase app
Fr Antonio Leung, Youth Delegate of the province, then challenged all participants to live out the three key points of better environmental care as best they could. Fr Antonio also highlighted that the names of the four protagonists in the short film could be combined as "Environmental" (Ann, Victor, Mandy, and Tao Shao).
These speeches served as a reminder for everyone's responsibility to protect God's creation and, starting from our Salesian youth, they may invite other young people to join our mission. Finally, Father Antonio introduced this year's souvenir which is environmentally friendly tableware and asked everyone to begin from our daily life.
SYD was concluded with a solemn prayer. Before the final blessing, the provincial Fr Joseph Ng, encouraged young people to appreciate and cherish everything that God has given to us as gifts and, at the same time, our actions respond to the Strenna of Rector Major, "Good Christians and Honest Citizens". Fr. Joseph invited young people to start practicing environmental protection actions during this Lenten period.


This story originally appeared in BoscoLink