What makes the Don Bosco schools in Samoa unique is their focus on a holistic education. One of the key priorities of our educators in Samoa is to engage and empower each young person so that they can build a career after leaving and shift the cycle of poverty.
A major reason for the focus on technical education in Samoa is that there is a great need for qualified professionals in those fields. However, skills alone are not enough to bring about lasting change; holistic education is vital and the formation of young people into good Christians and honest citizens is equally important in a Don Bosco education.
Throughout Samoa, our Don Bosco schools are known for their Siva, a key part of their holistic education method. Siva is cultural dance, a performance that involves singing to celebrate Samoan culture.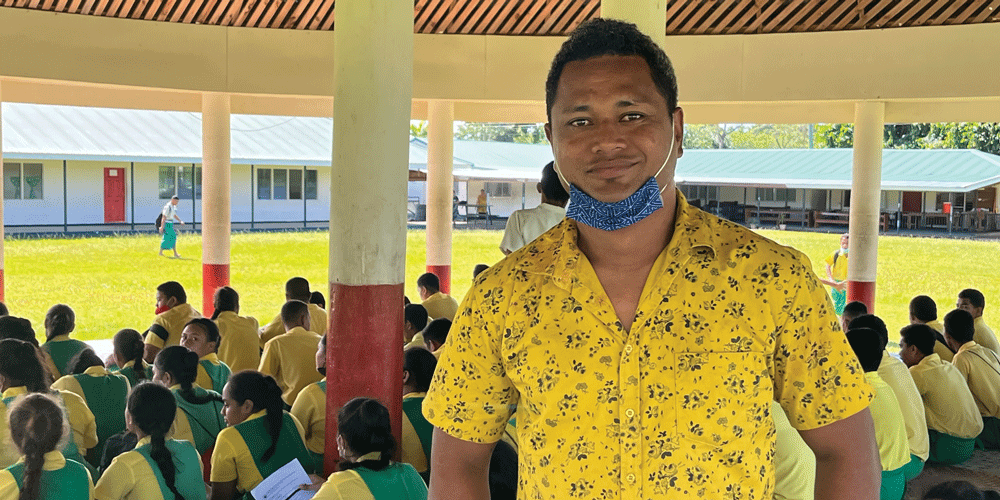 The charismatic and dynamic Paolo Mulipola has been working with students at Don Bosco High School and Vocational Centre, Salelologa, for many years on preparing their Siva. Paolo is a delight to watch as he engages the students to prepare and perform their Siva dance.
"Siva is a special part of the Samoan culture, especially when it comes to visitors or new people visiting the college," explains Paolo. "We have to welcome them with a warm welcome and, of course, entertain them with Siva. Siva is the highlight of any celebration, and every celebration can begin with Siva and conclude with it too. It helps to maintain the spirit of welcoming and entertaining".
Ioanepetone Esau is the teacher responsible for the Siva preparation of the students at Don Bosco Technical Centre (DBTC) in Alafua. He believes that Siva fundamentally complements the academic and technical education that the students receive.
"Siva is a part of the history of the school, it is something that has always been done and is integral to the education of the young people to help connect them to their Samoan culture".
Br Damian Taofinuu is a young Salesian who works at Don Bosco in Salelologa. He sees Siva as playing a vital role in building relationships, it is "one of the ways that we show the foreigners that we welcome them with open hands, a cheerful smile and with Samoan hospitality. It is how we show them who we are".


This article originally appeared in the Spring 2022 edition of the Salesian Bulletin, which is available now!