For Lent 2023, the Salesian Youth Ministry has published a tool to help young people prepare for Easter in an Eco-Spirtual Journey. The journey begins on Ash Wednesday (22/2/2023) and ends on Easter Sunday (9/4/2023) 
Each day we will be accompanied by a sentence from the Gospel linked to a concrete commitment. 
In this Lenten journey, we will try to reduce our ecological footprint in the light of the Gospel passages that will accompany us every day. We will take advantage of the 40 days of conversion that will lead us to Easter in reconciliation with ourselves, with all creation, and with God.
A PDF document has been prepared with a daily reflection to assit everyone on this important journey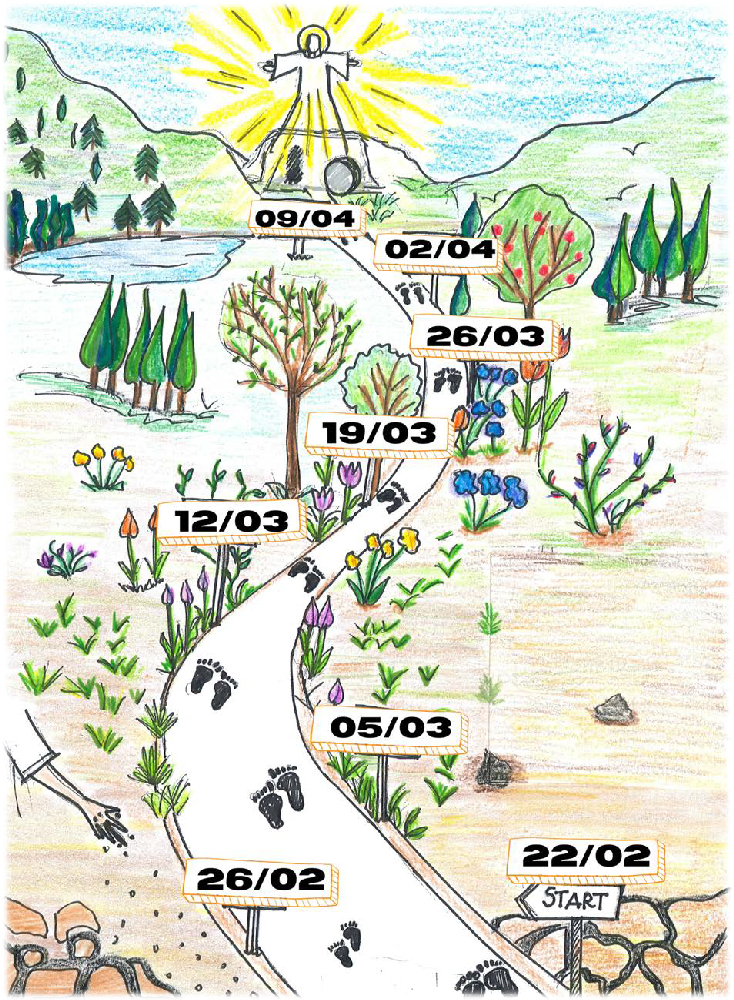 The full PDF can be Downloaded Here

With thanks to ANS for this resource