A few months after returning home to Melbourne after my 12 month Cagliero experience in Phnom Penh, I took on the role of Assistant Director and began to work alongside Lauren in what was to be the next phase of my own Cagliero journey.
I worked in this role for five and a half years before making the decision to move on to a new position with Caritas Australia in late August this year. With the difficult decision to move on and the quiet slowness of isolation here in Melbourne, I've been able to look back and appreciate deeply the privilege it has been to have been a part of the Cagliero story in this way.
I feel overwhelmed with an immense sense of gratitude for all I have encountered through this work and for those I have been able to share time and space with.
The interviews, the airport pickups, the formation weekends, the phone calls, the visitations, the immersions – through all these things, I have been able to live out my vocation every day.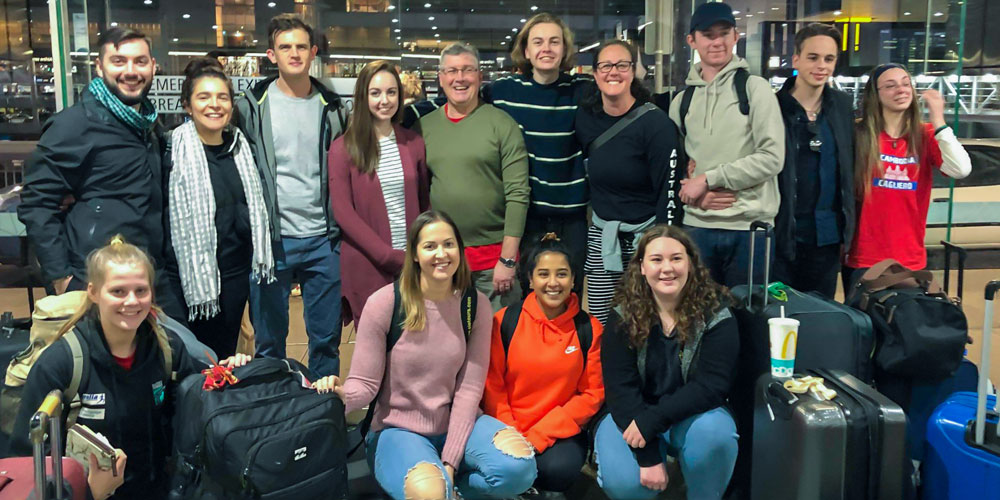 Romina leads a group on a Cagliero Immersion trip to Cambodia
I have been able to engage with people and communities that have expanded my understanding of what it means to be human, and through them, I have met so many of the diverse faces of God. I have shared spaces and experiences with people that I would not naturally have chosen to and have been made better for it.
While often acting in the role of 'expert' or 'leader' or 'director', I have learned to approach every moment, personal and professional, as student, as an observer and with the curiosity of my child self.
Cagliero has blessed me with life-long friends, mentors and guides who have come to know me as well as my family. I have been supported and accompanied by some of the most incredible and imperfect people I have ever met, and for this too, I am perpetually grateful.
The greatest gift of this job has been the ability to authentically share in the lives of others. Our volunteers, our communities, our young people – to have been welcomed into so many people's hearts and minds is a privilege I could never have earned but have always accepted with immense gratitude.
As someone with a natural tendency to keep my deepest emotions and feelings held safely inside, Cagliero has provided me with countless invitations to share and let others into the most sacred parts of myself.
In meeting, coming to know and journeying with our volunteers, I have seen first-hand the transformative power of vulnerability in action. While this job has challenged my intellect and encouraged me to grow in the theoretical knowledge and skills required in the non-for-profit, mission and development world, it is the heart of this work that has holistically sustained and changed me.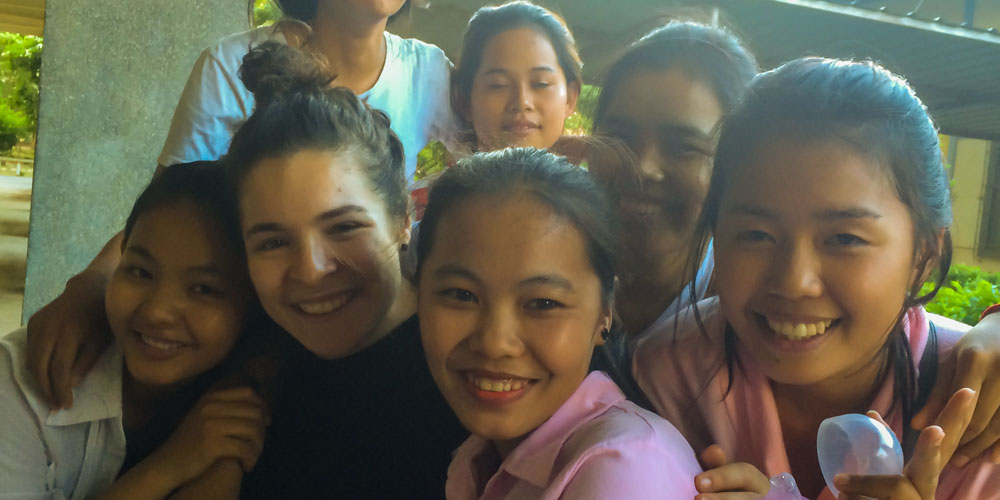 Romina is pictured with a group of her students during her year as a volunteer in Cambodia during 2014
The resilience, strength and generosity of our volunteers has broken my heart open and forced it to grow in a way that only could have happened through the community that we have built together.
Many of you will know that I am a natural idealist and tend to focus on the bigger picture questions in life. The Cagliero Project has nourished this part of me with its clear mission for young people but has also challenged me to grow to love and appreciate the details in all things.
You will know exactly what I mean when I say that the smallest of things – a tone of voice, the unspoken community seating arrangements, the actual time a class is supposed to start, an ill-informed assumption about who to direct a simple question to – matter more than I had previously thought.
It has been the details of this job that have proven to be the most important, the most memorable and the most formative.
So, it goes without saying that I remain an enthusiastic member of the Cagliero family as I take this new step in life. I thank you all for your friendship and your accompaniment and I pray that this amongst the challenges of this year, you have found some time to reflect upon the details and the blessings of your own Cagliero story, too.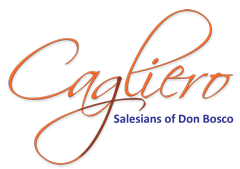 With thanks to the Cagliero Project for sharing Romina's farewell letter.
Would you like to be a volunteer, or simply find out more about the awesome work they do? Just click here!