After 30 years of tireless work, the Salesian Bulletin farewells a prominent member of the team. Ashley Trethowan has long since been a driving force in the production of each issue of the Bulletin. His association first came when Fr Frank Freeman and Fr Oreste Cantamessa approached a local printer, who they had heard was an ex-student of Salesian College Sunbury, for advice on how to professionalize the Bulletin.
Taking one look at it, the young printer noted that it was "pretty average" and gave a raft of suggestions to improve the readability and look of the Bulletin. This quickly expanded into more and more work, until eventually Ashley and his wife, Andree (who was also heavily involved in the bulletin as a journalist) moved to Safety Beach where Ashley became manager of the Don Bosco Camp.
It is perhaps in this role that Ashley became most well-known and performed his most significant contributions to the Salesian family. As manager, he oversaw the cultivation of the camp culture that is so well-known today: alive with the spirit of Don Bosco.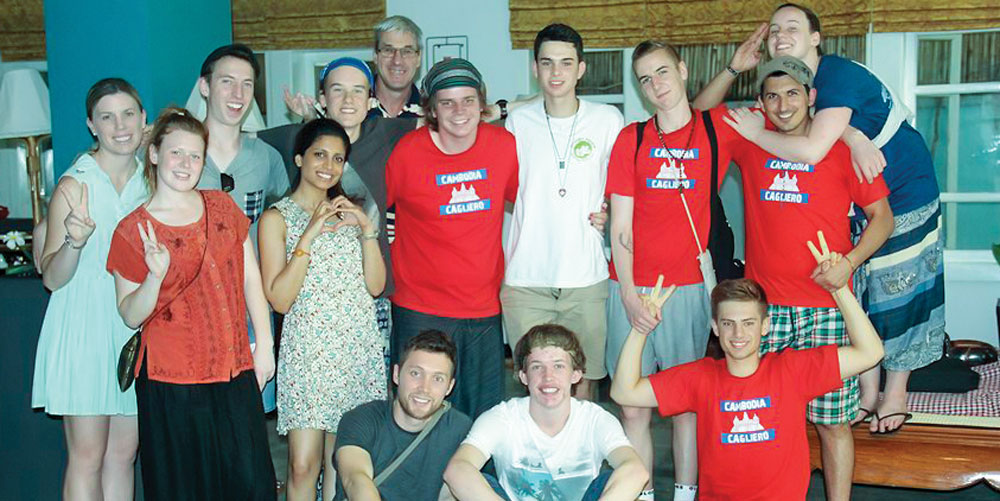 Ashley (back centre) with a Cagliero Immersion group to Cambodia
A place where young people from all walks of life are welcome and none are excluded. A place of loving kindness, where there is no limit to the second chances offered to a young person. A place where leadership skills are 'caught' not 'taught' and are the purvey of many, not just a chosen few.
Ashley was recognized for this work in 2011 when he won the Pride of Australia 'Inspiration' Medal. His youth ministry output also expanded to include overseas World Youth Day and Cagliero trips, mentoring of young Salesian lay communities, heavy involvement with OzBosco and so on. Somehow, through all this he managed to maintain his high-quality workload with the Bulletin, constantly innovating and suggesting new layouts and ideas, including the digitization of it, and expansion, design and maintenance of the Salesian Province's websites.
Although he is stepping away from working with the Salesians directly, he of course remains a beloved member of the Salesian family. Indeed, countless young people owe him a great debt of gratitude, having been inspired, coached or otherwise improved by his warm smile, great humour and genuine trust. A master of the "quiet word in the ear" to a young person making trouble, Ashley's legacy as a modern-day Don Bosco lives on in the hearts of thousands.
Empowering Mentor, Trusted Friend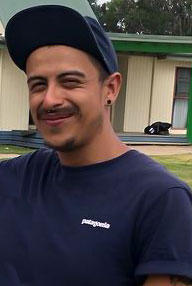 By Ramon Lozano
I first met Ashley on a family camp in the 90s. I didn't know much about the summer or winter camps that were held at the time, but a few of my cousins and family friends had attended and they would always encourage me to come along. Unfortunately, I was always reluctant because I thought it wouldn't be cool. Nevertheless, I kept attending our familial community camps at the Don Bosco Camp, while turning down invitations to participate on the holiday programs.
In Year 11, after making some questionable decisions as the resident class clown, I was eventually asked to leave and find a new school. I moved to St Francis Xavier that year for a fresh start but found myself in detention often. Mucking around whenever the teacher was in front of the class was my speciality. Towards the end of that year, my cousin finally convinced me to come along with her to the leadership camp in December. This may have been slightly influenced by the fact my parents told me I no longer had a choice, but I like to maintain it was my decision!
Before that camp, I had a lot of questions and expectations as to how I thought this 'bible camp' would be and they were almost entirely negative, fuelling my resistance to the idea of attending. I was worried that Ashley knew the real reason why my parents sent me to camp and that I would be treated differently because of that.
To my shock, I walked into the most welcoming environment I have encountered till this day, where there were people even louder than me all wanting to say hi and encouraging me to join in with whatever they were doing. The first thing that we did was stand in a circle as group and scream out our names one by one as loud as we could and after dinnertime the leaders sang chants where everyone was encouraged to be as loud as possible as long as we respected each other and our environment.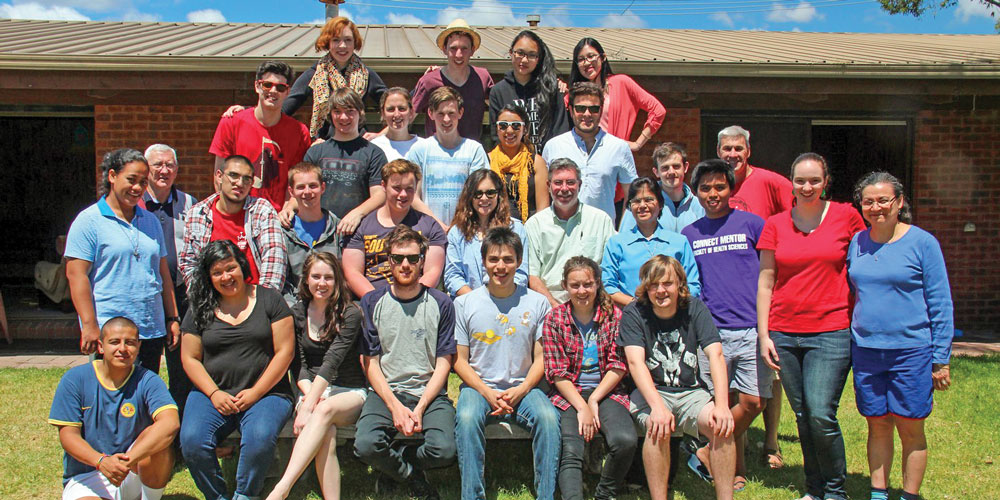 Ashley is a massive supporter of youth ministry, empowering young people from the background
My mind was blown, I felt like I'd found another home, and after a few days I realized I didn't want to leave. At the end of camp we were offered the opportunity to volunteer as leaders the following summer - which I did, thinking I could work with some of the new friends I had made, have a bit more fun with them and be near the beach during the hot summer. I didn't quite grasp how serious the responsibility we were taking on was until the night before children arrived at that first camp, and when I did, I was absolutely nervous.
Ashley must have sensed my nerves, asking me if I was nervous, and after telling him I was, he assured me that it was "only" about 60 campers plus teachers and that he thought I'd do fine. I was terrified. When campers finally arrived and it was my turn to help run activities, stand up the front and sing chants, I felt something strange occur; like I could finally be myself.
In fact, the louder and more animated I was, the more kids would join in, which was exactly what we needed to do. I realized over time how important it was for me to have this level of responsibility and trust given to me by Ashley, when at the same time, my teachers at school had many preconceived notions of me. Ashley never said a thing to me about my schooling, yet he helped nurture those same "troublesome" qualities in me towards something positive and meaningful as I led chants, ran activities and took on larger-than-life characters in order to spread great joy and happiness to the young people on camp.
I found the experience of leading so rewarding and empowering I kept on coming back to lead and be part of anything camp related for the next few years.
In 2013 at the age of 20, my family experienced a breakdown and after a lot of unforeseen circumstances I ended up without anywhere to live. I called Ashley and told him that I couldn't make it to camp that year because I had nowhere to stay. Once again, he shocked me by telling me "not to worry"; that I could stay at the camp for as long as I needed. For the whole month I helped run camps and I had a base to sort out my housing situation. The camp truly became a home to me during the most uncertain time in my life. Later that year for winter camp Ashley asked me to be the co-ordinator for a junior camp which I did, and I've kept coming back.
During that time I realized how important and powerful is the work that gets done at Don Bosco camp. It also made me realize that none of the opportunities, responsibilities or trust placed in me at the camp would have been possible without the support, facilitation or influence of Ashley.
My experiences at camp have been the most influential in my everyday life from my values, my approach to young people and situations and my views on what leadership means. If it were not for these opportunities offered by Ash to examine our qualities, our environment, and the way we treat others, I would not have had the opportunity to have made lifelong friends, survive during some difficulties or the chance to be the best version of myself.
For all of this I can never thank Ashley Trethowan enough.


Taken from the 2021 Autumn edition of the Salesian bulletin, which is available now!