Medical care, food, spiritual and moral support are in upmost demand in Beirut, following the tragic explosion from last week. The Salesians of Lebanon have not wasted even a moment, leaping into action for families affected by the dreadful disaster.
The charge has been mostly driven by young people, of all rites and religions, who have voluntarily put themselves at the service of the worst affected families in the capital and so, the spiritual Sons of Don Bosco give home, hope and assistance to those who have lost their family, shelter and work.
In a video recorded in front of the devastated port of Bierut, the Syrian Salesian Fr Simon Zakerian describes the situation of enormous pain that pervades the whole population, but also the desire for redemption and reconstruction that arises in the first place from young people:
"We are here in front of this sad place, where this explosion took place, the port of Beirut, where so many people have left this world, so many people are still missing, so many are injured, so much damage to the whole of Beirut and to the whole country … It's a very sad thing, a thing that makes you cry," says Fr Simon Zakerian.
"However, despite this destruction, these difficulties, our young Salesian animators have joined the youth groups of the diocese of Jbeil, and with them also the young Muslims, all the young people of Lebanon, have decided to voluntarily put themselves at the service of people most in need."
"Beirut will not die, life has to rise again. This is what we want to say to the whole world. Young people give hope, joy and take to the streets to help and to reaffirm that we must build our city together, remaining united."
I ask you a remembrance in prayer for Lebanon, the Lebanese people and for all the peoples who live here as refugees."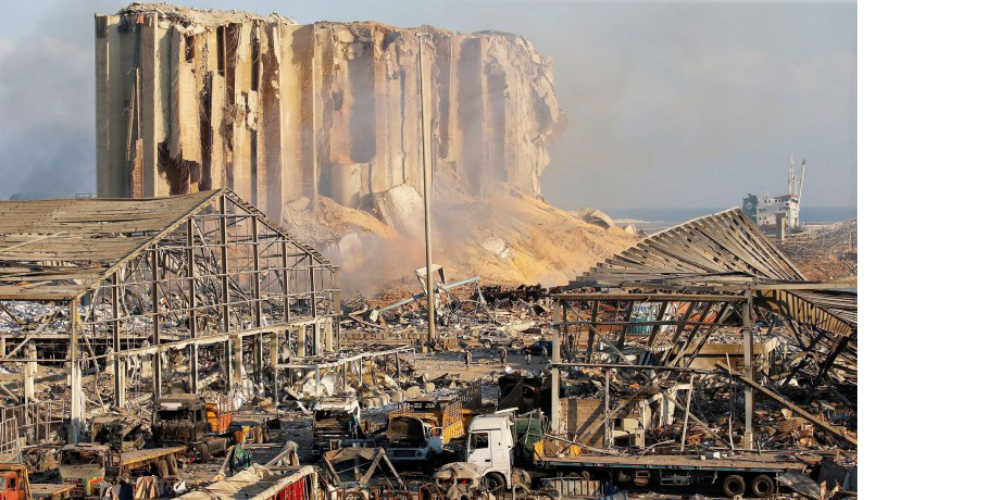 The wreckage from the explosion speaks of terrifying destruction, but nothing truly captures the pain of the rising death toll.
Present in the country since the second half of the last century, the spiritual Salesians have mostly focused their recent activities in the country towards refugees from Iraq and heartbreakingly, many of these lived or carried out commercial activities in the affected area.
In this emergency, relief was extended to the victims of the powerful explosion, refugees and Lebanese residents who suffered losses: family members, homes, jobs. "We're visiting the houses to see how they are and how they are going through these difficulties, to give help," continues Fr Zakerian.
The Salesian Mission Office of Turin, "Missioni Don Bosco", sent help to respond to immediate needs, while launching an extraordinary fundraiser:
80 families have already been identified to whom the Salesians have begun to bring concrete help.
Fr Zakerian concludes with a hymn to hope: "Christ is risen, hope never dies: we saw it in the eyes of many young people of many rites and religions who told us that life is stronger than death!"


Republished from ANS