In the past weeks, Guatemala has been hit hard by natural disasters. Already reeling from the ongoing effects of COVID-19, the small central American nation was hit by the tropical storm Eta and the subsequent hurricane Iota.
Flooding and mudslides have caused widespread havoc across the country with the toll on human life steadily growing. Australian missionary Fr Tony de Groot is an eyewitness to the severe damage in Alta Verapaz, in the northern part of Guatemala.
"We have never had such disastrous flooding in living memory. Almost all of the low-lying areas have been completely flooded, whole communities still have their houses and other buildings under water: schools, churches and other community buildings."
"(Two weeks later and) main roads are still flooded. Entire communities are still isolated. Our three Don Bosco Centres, in Carchá, Raxruha and Chamelco, because they are situated in higher areas, have not been affected by the floods. But many low-lying communities in our parish of Carcha have lost all their crops as well as having their houses still under water"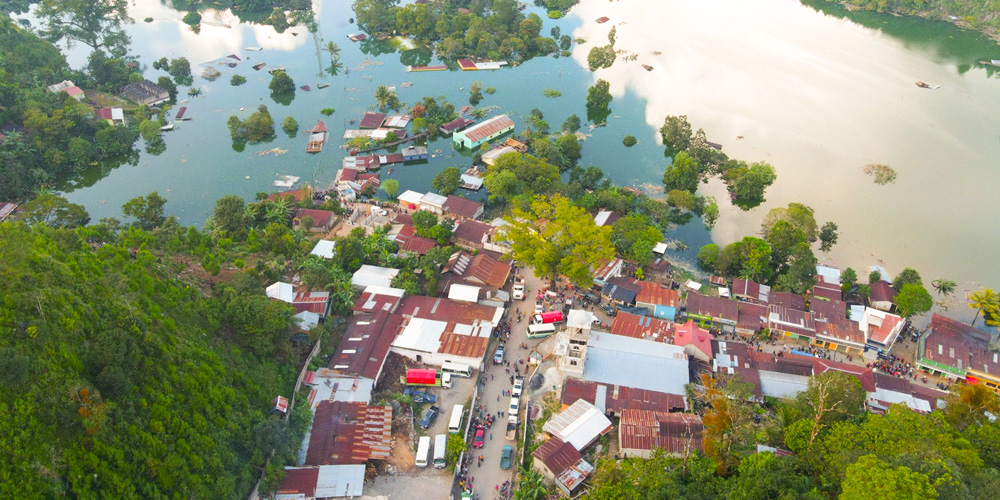 The main road just disappears into the floodwaters, as concerns now turn to rebuilding and finding resources necessary to survive
During the past year, Tony has been helping at the parish center in Campur, some fifty kilometers away from Carcha. Established 40 years ago, the parish church and other buildings, were built in a very low area, a kind of basin and are now completely covered with water, varying from twenty meters to eleven meters in depth!
Construction of a new parish hall was underway; efforts were being made to rebuild classrooms for the new Don Bosco Centre and the entire Parish Centre was being renovated – all of these are now totally covered with water.
Fr José María Seas is the Salesian parish priest of Campur. He was on the frontlines of this terrible crisis, in which he describes as a tragedy never seen before in that part of the world. But he says, there is more to the story.
"The innate goodness of the human heart emerged. A wave of emergency aid began to appear as if by magic. Saving lives, clearing roads, mobilizing emergency resources. Our small and large Salesian world of Carchá has had the misfortune of being at the epicenter of the storm."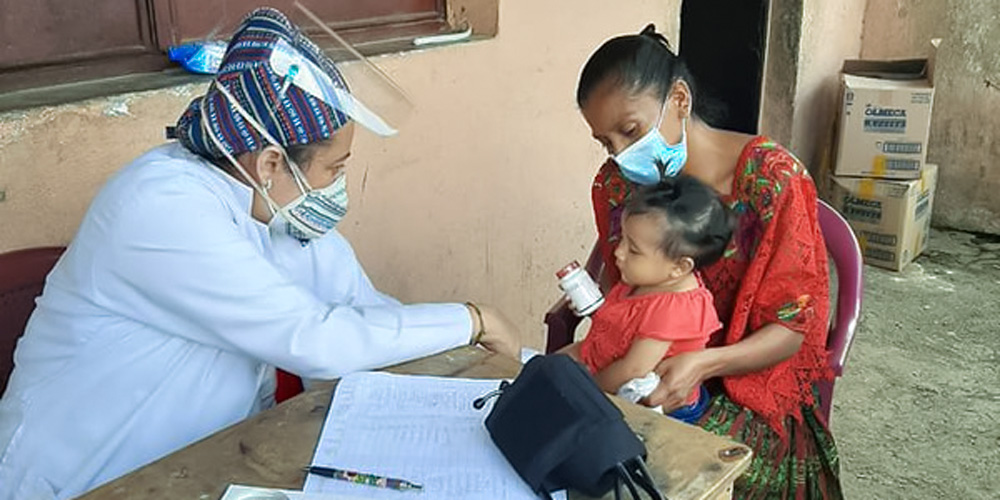 The immeadite outpouring of human genorisity in the wake of these floods has saved lives and kept hope alive.
"Our 300 villages or rural communities have been hit by the disaster. Salesian solidarity is beginning to make itself felt. Within a few days, our center in Chibajché started receiving trucks full of all kinds of aid. Courageous volunteers ordered and packaged these valuable resources, which were then sent by pickup to reachable communities."
Salesians on the ground expect the flooding in Campur will recede slowly, probably lasting more than a month or two. They remain full of hope and confident that they will be able to repair whatever damage there is and to complete all maintenance during the coming year.
In Quejá, San Cristobal, a mountainous area, a huge landslide buried some twenty-five houses. More than a hundred people were buried alive in an instant. One of the Salesian students from that community lost his entire family and relatives in the landslide – he was at the Salesian center instead at the time.


The life-changing Salesian works in Guatemala rely on Australian support for their day to day expenses - Are you able to help re-build hope after this latest setback?