The Don Bosco Technical Center in Parakou, Benin welcomes and forms 700 students a year. The quality of the vocational training makes it one of the most sought-after educational centers for the west-African nation.
Furthermore, since education and sport are always closely linked to each other, the vocational centre is also distinguished by the vast number of sports that are offered and practiced in the school.
Students play basketball, handball, volleyball, and karate, and there is also a skating team, a dance group and an orchestra. All these groups are always open to welcoming new children and are proposed as a space and occasion for socialization and recreation.
It is in this context that the "Bosco Star" was established, a club founded in 2008 at the Don Bosco Technical Center in Parakou and member of the Benin Basketball Federation since 2011. The club currently has over 120 players divided between the categories of children, cadets, youth, juniors, and senior men and women. It is a source of particular pride for the Technical Centre, as Bosco Star participates in Benin's national categories with outstanding results.
Despite the short amount of time since it was established, Bosco Star have already won several championships. The basketball team participates in the First Division League and there are players who have left Don Bosco's courtyard and are now playing for teams in other countries such as the Philippines and France.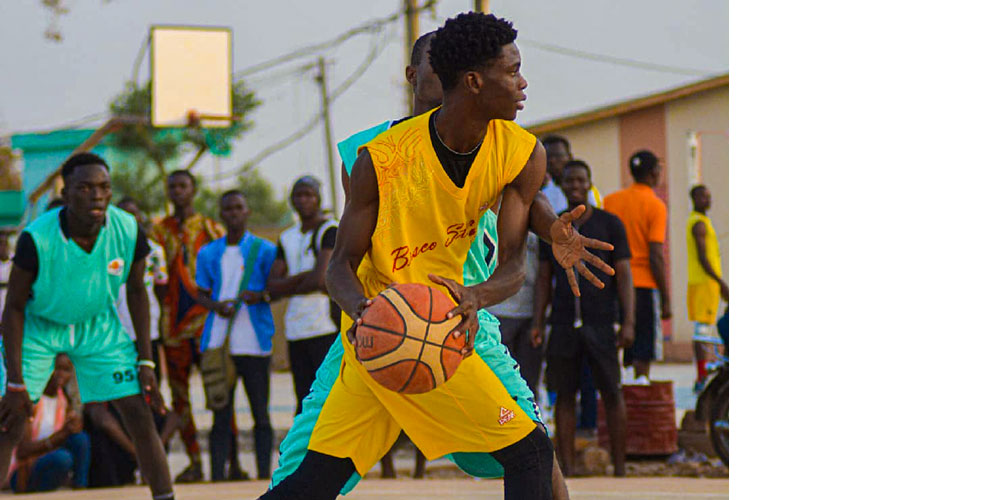 A Bosco Star player looks to pass the ball to a teammate
Basketball is a sport that helps to instil a sense of common effort and solidarity in young people, but also of friendship and healthy fun. It should be remembered that the means by which the young athletes are trained are very limited.
For this reason, in the absence of institutional support for these sports activities, many - young people and Salesian missionaries - have mobilized. The Parakou Technical Center provides the sports fields, the teams provide the necessary materials and the Salesian missionaries accompany the young people with their presence, their advice and their motivation even during matches.
As an example of the importance of "Bosco Star" in the young people's education, reference can be made to a parents' meeting at the Don Bosco Center. A parent thanked the Salesian centre for what it had done for his son. At the end of the meeting, a Salesian missionary approached to ask who his son was and where he was. The parent replied that his son, who played for Bosco Star, had now been registered for a first division team in the Philippines.


This story 0riginally appeared in ANS