On the fourth of February, Fr Eusebio Muñoz, the Head of the Salesian Mission Office of Madrid and the Director of Institutional Relations of Real Madrid FC, Emilio Butragueño, celebrated the tenth anniversary of the alliance between their mutual organizations.
The collaboration between the two entities has benefited more than 20,000 vulnerable young people - in Africa, America and Europe over the past decade. The alliance began in 2010 in Senegal with the school of Tambacounda.
It continued shortly after in South America, with the first social-sports school in a favela, the Jacarezinho school, near Rio de Janeiro in Brazil) In 2012, it expanded into Europe with the social-sports schools of Manique and Funchal (Portugal). Today this joint work includes 21 projects in 14 countries and serves nearly 4,000 children a season, using educational sport and its values as a catalyst for the social betterment of communities.
During the ceremony Fr Muñoz pointed out: "The success of these 10 years of collaboration is due to two fundamental factors: the sharing of values, such as great commitment and teamwork; and the concern to help children and young people in very vulnerable situations through education and sport."
For his part, Emilio Butragueño wanted to underscore his gratitude to the Salesian Missions because "even if there have been many patrons and supporters that we have had on our journey together in these 10 years, it is essential to have a solid foundation of education and care for the most vulnerable that Salesian Missions offers."
"You are our eyes and our hands on the pitch and you have always given great importance to sport in education," he said, recalling the visits he himself made to some of these projects, as well as the charity matches made in support of their projects.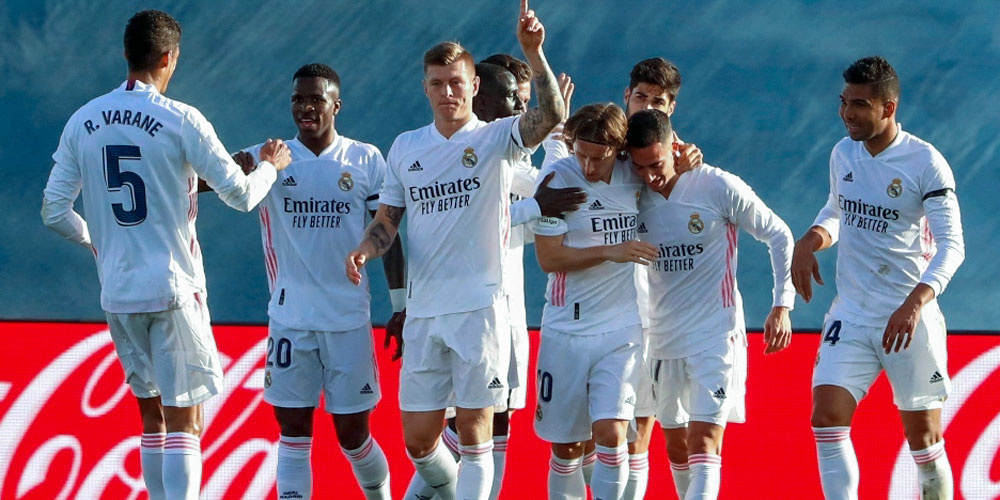 As one of the largest sporting institutions on the planet, Real Madrid FC has a reach that few others can rival, allowing them to have a great impact where it is needed most
Both the Real Madrid Foundation and the Salesians are aware that sport is an important factor for social integration and the promotion of values. In Salesian schools solidarity, participation, team spirit, respect for opponents and inclusion are taught and practiced. For these reasons, the Salesians and Real Madrid decided 10 years ago to join forces in a common project in favor of the most disadvantaged children and young people.
The Social-Sports Schools project takes place in Salesian schools and provides, in addition to sport, school reinforcement, nutritional support, and health and psychological assistance. To celebrate the anniversary, both organizations have launched the "Change the rules" creative competition: for 10 weeks, 60,000 students from Salesian centers in Spain will be able to participate in the challenge, in three different categories, by age and type of project.


Salesian Missions are making real change around for the better all around the world - are you able to help?
---

This story originally appeared in ANS