"The second wave of covid-19 in India, particularly Delhi is extremely violent. Every phone call we receive is a desperate call for help or information of someone we know's death. We have lost many of our friends and family on staff. Many who work with us have tested positive."
These are the chilling words of Fr Biju Akkilettu, Economer of the Salesian Province of New Delhi in a heartbreaking letter he recently penned about the growing humanitarian disaster on the subcontinent.
There are over 22 million active cases in India; recent averages have seen over 400,000 new cases and 3,500 deaths a day in the country, the highest number recorded to date worldwide. Delhi is on its knees as all hospitals are in crisis, the amount of patients long-since surpassed the amount of beds and the corridors are crowded full of people; proper medical equipment and oxygen have become the rarest of treasures.
The violence of this wave is certainly affecting all walks of life, but unsurprisingly, it is the long-suffering marginalized population who are now most at risk; the poor families and children of the slums, those who live on the street, migrants, people with disabilities and so on.
Fr Akkilettu continues: "We are trying to do our best to reach people in all possible ways. Based on the requests for help we receive every day and according to our assessment, we have prepared an emergency action plan to support vulnerable people in this context of health disaster."
Over in the Bangalore Province, the situation also requires the utmost effort. The Provincial Planning and Development Office, is taking action at all levels: delivering food and other supplies to the homes of the sick in quarantine. It is also sourcing other supplies such as masks, sanitizers and personal protective equipment for the general populance.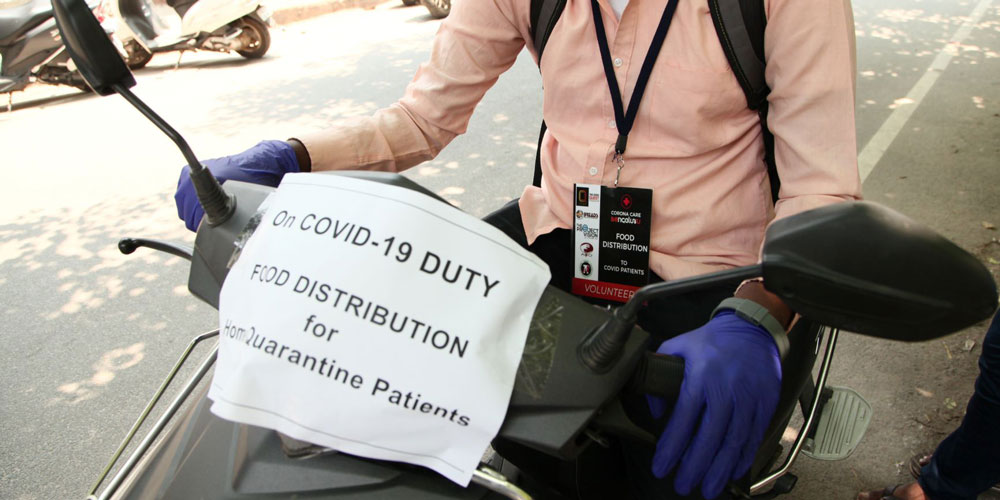 Special permisisons are required to be outside at the moment, such as that need for volunteers to deliver supplies around the cities.
Fr Anil D'Sa, Head of Youth Groups and Movements is working with a great number of brave young volunteers who are committed to serving the needy and helping nurses and doctors in hospitals of the city; as well as financially supporting many families who are unable to meet medical/hospital expenses or who have lost their income due to the effects of the pandemic; whether that be to closed industries or deaths of those in the family who were relied on to work.
The reward for this brave work has been a cruel one so far for the many Salesians, young people and staff members who do what they can for others; they have received positive tests and will now also require isolation and treatment.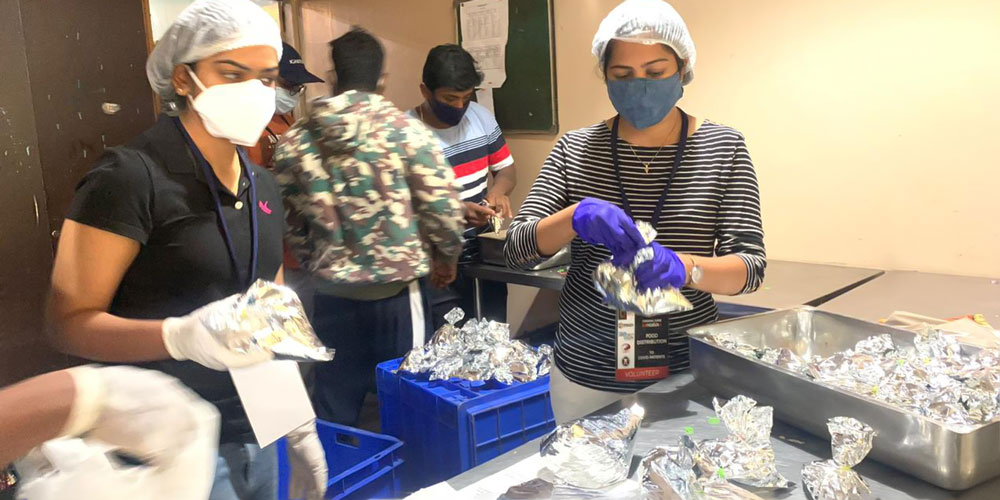 Volunteers create foodpacks that will offer at least some nutrition to those who simply cannont look after themselves at the moment due tot he virus.
The Hyderabad Province's Planning and Development Office "Bosco Seva Kendra" has prepared a vast relief program to deal with the "unprecedented crisis" that has hit the country.
The project plans to deliver pre-cooked and nutritionally balanced foods to 5,000 households (4 people on average); food supplies (cereals, oil, biscuits, salt ...) and hygiene kits (handkerchiefs, masks, sanitizers ...) to 2,000 families; medical kits (inhalers, thermometers, vitamins…) and nutrient kits (food and energy drinks) to 1,500 families; and 1,000 specific kits for pregnant women and new mothers.


India is currently struggling in ways that are barely possible to even comprehend and the Salesians are on the ground all over the country, risking their personal safety for the sake of others. Please consider contributing to relief efforts through Salesian Missions so we may bring this calamaty to an end as soon as possible.


With thanks toANS for this story.