Just two days after the order for the evacuation of the population of ten neighborhoods in the city of Goma, Democratic Republic of the Congo, on Saturday 29 May, some displaced people have returned to their homes from Sake, Rutshuru, and neighboring Rwanda. This move, which contravenes the provision issued by the Governor of North Kivu Province to protect the population from a new eruption from the nearby volcano Mount Nyiragongo, is the result of the desperation and difficult situation so many people find themselves.
Faced with the double problem of the lack of immediate assistance, in food and non-food items, and the absence of sufficient accommodation facilities, the people who have returned to Goma have decided to challenge the announced risk of a possible eruption in the city center.
The Salesians of Goma and all the children and young people under their tutelage took refuge on Thursday 27 May in a Salesian presence located in Shasha, 40 km away.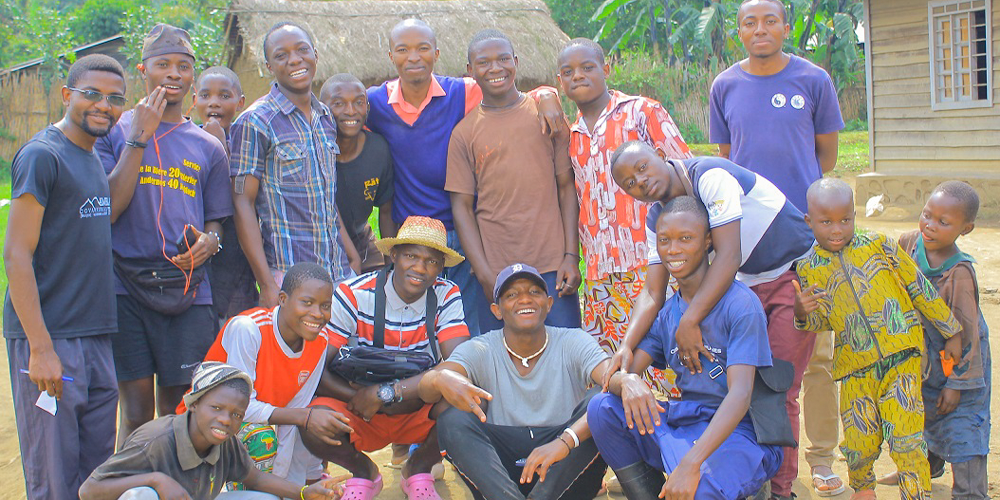 In Shasha, the Salesians and their beneficiaries are trying to adapt to the new conditions of life that are offered to them. Certainly, the situation is one of great hardship, given that the Salesian environment of Shasha has a very limited capacity compared to current needs, also considering the presence of many babies and small children, and of people in a fragile state of health. Currently a total of five nuns - 3 Salvatorians and two Daughters of Mary Help of Christians - look after all the infants, gathered, out of necessity, in a single room, the structure's most robust.
But in general, adapting to this new environment hasn't been easy for anyone. The Salesian in formation René Ngoy Masuna, head of the "Saint Kizito" Institute of the "Don Bosco Ngangi Center" in Goma, explained that on the first day, Thursday 27 May, they had to quickly establish the young people and children in the various classrooms of the small agricultural school of Don Bosco Shasha and then look for food for everyone.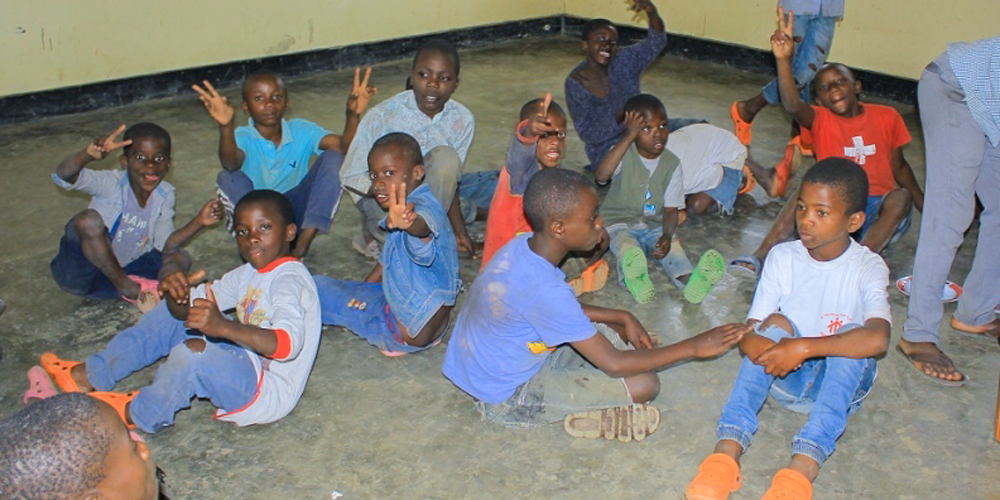 Some of the young people that have been forced to relocate
"For the moment we know how to resist, but if the situation does not improve in 3 or 4 days, we will not be able to provide for the food needs of all the young people and children who are with us here, especially babies whose diets are very demanding. We have a very limited supply of food," explained the Salesian.
The Salesians traveling to Shasha are waiting for the situation to improve and, above all, for the local authorities to confirm there is no longer any risk of an eruption in the city to return to Goma with all the children and young people of the Don Bosco Center Ngangi.

This story originally appeared in ANS.