After a two-year hiatus, Salesian Mission Week has finally returned to the streets of Brazil!! From July 16 to 24 Salesian joy and enthusiasm flooded the cities of Águas de Prata, Aparecida, São José dos Campos, Guararema, Barrinha, Tatuí, Ipeúna, São Carlos, Santo Antônio do Jardim, Rio Claro and Americana and in the city of Itanhandu in Minas Gerais.
Not even the steepest roads prevented the 12 mission destinations from being colored by the joy and cheerfulness of the Salesian Youth who, with enthusiasm and dynamism, transformed the 20 chapels they visited into veritable oratories.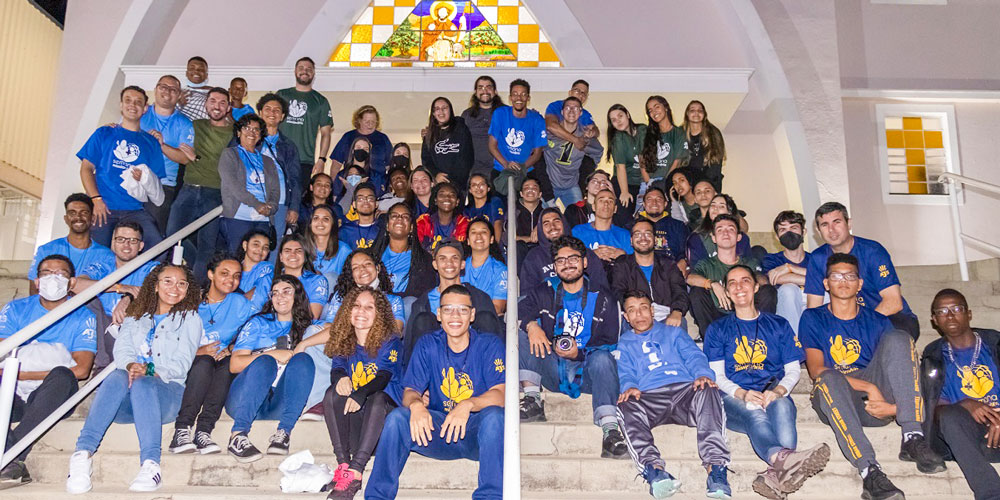 The numbers of this edition of the "Salesian Mission Week" of the Province of Brazil-Sao Paulo offer some clues to the extent of the apostolic commitment: in total, there were about 800 missionary volunteers, including 605 young people, 137 accompanying lay people, and 54 Salesians, of whom 29 were Salesians in formation.
The preparation of the young missionaries was, as usual, high and meticulous in detail. The groups were accompanied and supported by the "Missionary Map" grant developed starting from the Gospel of Mark.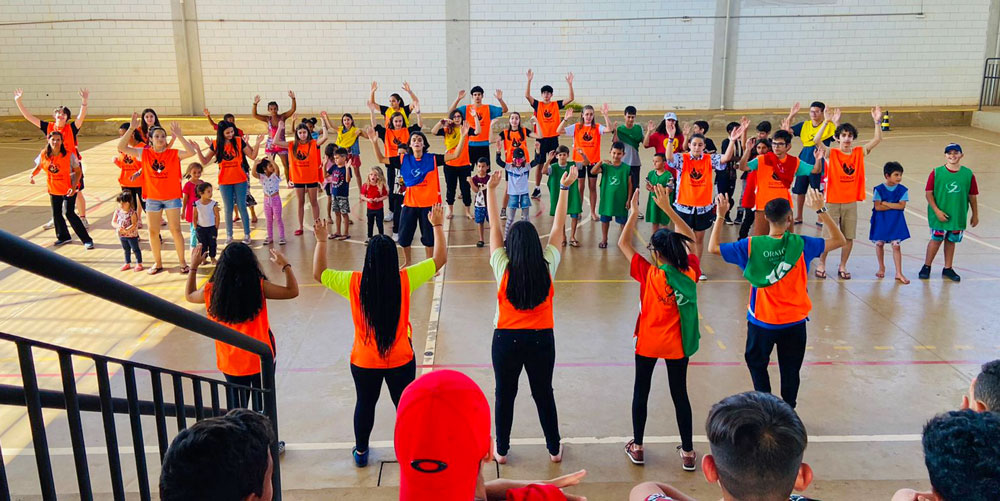 No Salesian youth event is complete without some dancing!
The material, divided into six progressive stages and consisting of songs, Bible readings, and suggestions for the animation of group dynamics, addressed topics such as: the formation of the first missionary disciples, the life, daily life, and teachings of Jesus.
In the presentation developed for the missionary itinerary, Fr. Rafael Galvão, Provincial Delegate for Mission Animation, described this activity not only as a week of work but as "a moment of reliance on the evangelizing experience of Jesus and His disciples. It is a real invitation to leave one's comfort zone and go out to meet the other."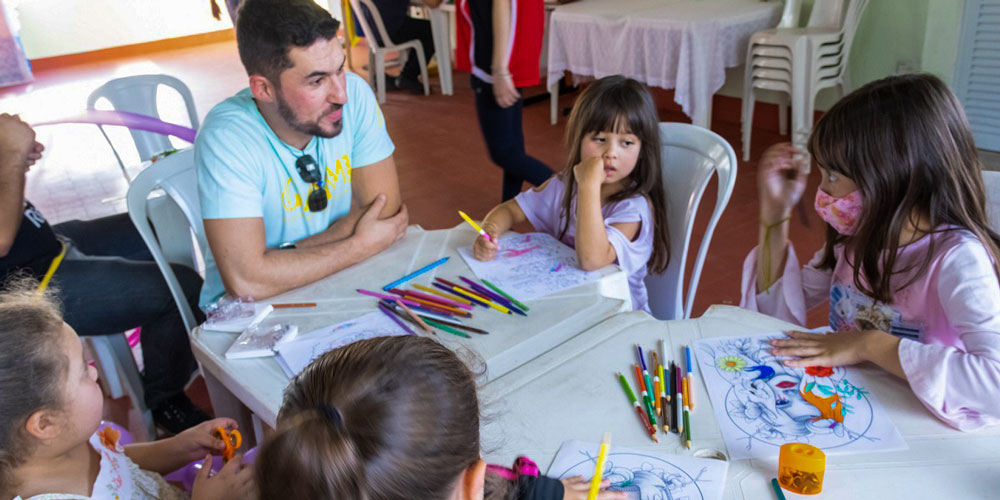 Quieter activites such as colouring allow the young people time to form deeper bonds with one another.
Again according to the BSP Salesian Mission Week leader, in bringing the Gospel and the Good News, missionaries also have the experience of recognizing Christ Himself present in every home, in every story, in every child and young person encountered along their journey, and they have the opportunity to choose to live fully with God, in the Salesian style of Don Bosco.

With thanks toANSfor this story