Installation of one of the two Maize processing machines, purchased through donations received via the Salesian Missions has taken place at Akworo's Agriculture store.
The community continues to develop its agriculture programs in order to supplement recent food shortages in the Horn of Africa.
These were a vital addition to the community as Maize is a diet staple of the local communities however it cannot be consumed without processing.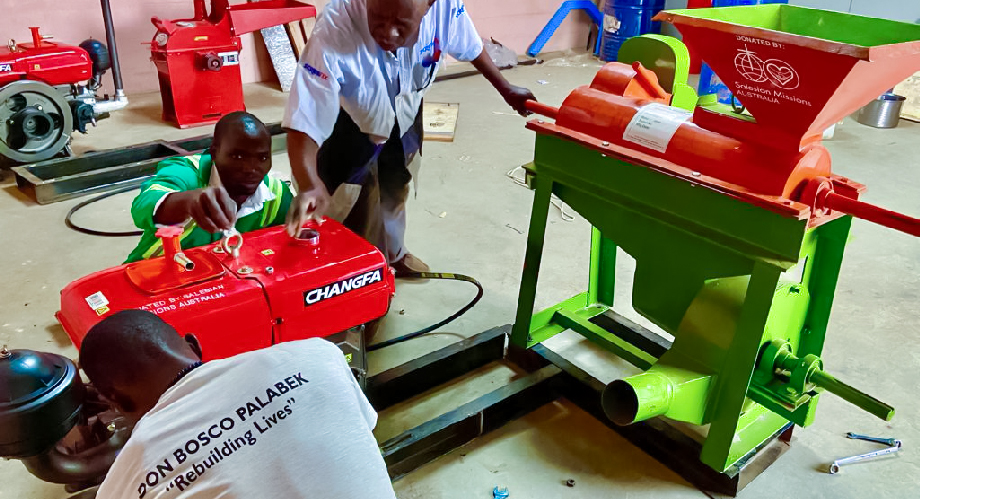 The addition of the machine has brought a great burst of hope for the local communities
Fr. Uba, Salesian Missionary, together with the local community has established 25 farming groups, totalling 1250 people, who attend to over 92 acres of Maize, Soya Bean, and Sunflower. 
This initative was just one of many to include the sustainability of those living in the area, to help make them less dependent on food rations from international agencies.
Palabek Refugee Settlement is located in Uganda approximately 30km from the border of South Sudan and is home to more than 76 000 refugees of South Sudanese origin.
Food shortages continue to  increase in their severity across the entire Horn of Africa region, as a result of ongoing violence.

If you would like to add your support to the ongoing relief appeal for communities in the Horn of Africa please visit Emergency Africa Appeal